Telos is going up every time in a surprising way.
---
Some creators of Dapps join thanks to the EOSio software.
---


information-image

EOS PLAYSTATION, is one of the most popular games in the block chain.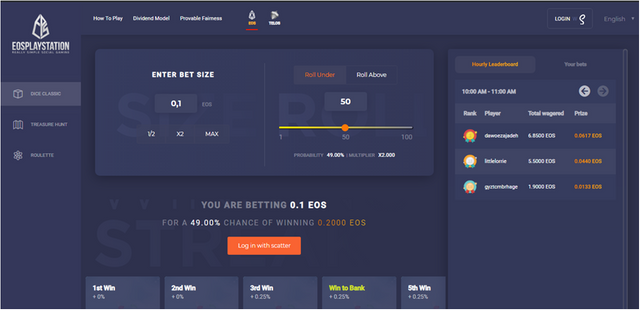 information-image


And now he joins TELOS
I know some already want to start playing. that's why we bring you a video where our friend Crypto Tim, an EOSio Youtuber specialist, explains us more clearly.
breakthrough for Telos and thanks to
EOS Playstation for entering the great world of TELOS.
we only remember all the parishioners who are already part of the great family of STEEMCHURCH-TELOS, who can bet responsibly.
IMPORTANT:

SC-TELOS: is created to bridge the gap between Steemchurch Steem and telos, update block producers, and encourage parishioners from our beloved @steemchurch community, to be part of TELOS

Apostle DM