Telos Media Roundup — October 19, 2018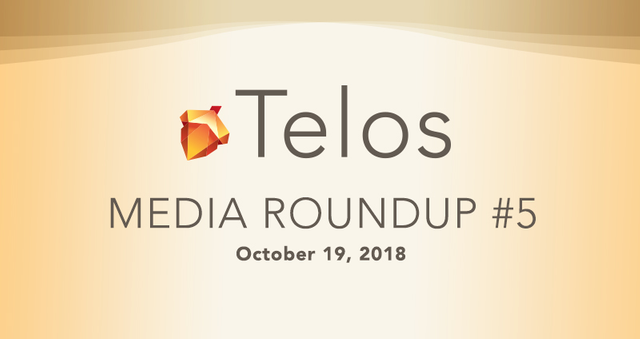 Telos Media Roundup — October 19, 2018
Telos Live! Hangout #7 October 17, 2018 Livestream
Telos Blockchain Network contributors Syed Mushabbar Sadiq (Swedencornet), Azad Halim (Octagon Labs), and Jim Hewitt (Telos UK) join host Douglas Horn to discuss what blockchain needs to achieve in order to be adopted by businesses, organizations, and the general public.
How EOS side-chains will benefit Mainchain EOS holders. — EOS Apologist
This article delves into how EOS side-chains like the Telos Blockchain Network offer radical restructurings of traditional blockchain systems that can be adopted by first and second generation blockchains.
https://trybe.one/how-eos-side-chains-will-benefit-mainchain-eos-holders/
Bitfinex Shuffled us and Telos Moves to Launch: Carshare #34 — EOS UK
Jim and Roger of EOS UK, who are important contributors to the Telos Blockchain Network launch, take us on a drive through the week's biggest updates on the Telos Blockchain Network.