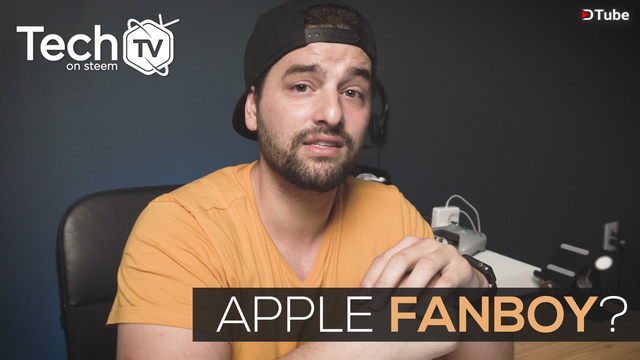 ---
This video is brought to you by TechTV contributed by @spenceryan
---
Hey Steemians!
There's a never ending war between supporters of Apple, Android and Windows. So who's the winner? Well, in this video I go over my experience and why I prefer Apple over the other two.
For clarification, in the video I stated that there is a war between the three companies. For clarification Apple is a company, Windows and Android are software developed by Google and Microsoft respectively.
So what's your preference? Let's get some debate going in the comments below!
What is TechTV?
TechTV aims to become your one stop spot for all entertainment regarding technology here on the Steem Blockchain. We intend to provide a variety of videos and articles to help you stay up to date and informed on the tech world.
Who is TechTV?
Currently we have 3 members of TechTV. Here is the breakdown so far:
Project Manger
@spenceryan
Creation Team
@aperterikk
@domirep
Is TechTV Looking For More Creators?
YES! Message me on Discord @spenceryan#5768 to find more information on the application process.
Make sure to follow @TechTV to stay up to date with all of our newest content as we transition into the new channel!
---
▶️ DTube
▶️ IPFS