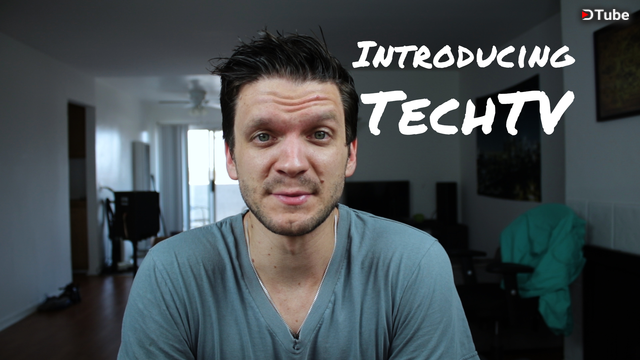 ---
Hey Steemians today I want to talk to you and introduce you to a new project right here on the steemit blockchain. I want to introduce you to TechTV. Today I want to take a moment to reach out to anyone who would like to help or support the Steem TechTV project. We need your help! This is a project started by @spenceryan and upon hearing about this I reached out to him and I have joined him in this new venture.
TechTV is live and kicking and were working really hard to make it amazing! There is so much potential for this media outlet its hard to even describe sometimes. We need creators and we need supporters/investors. If this is something you would be interested in doing, please reach out to @Spenceryan Discord @spenceryan#5768
A little about what this project is all about.
The goal of TechTV is to be a one stop shop for all you entertainment, news, and information regarding tech right here on the blockchain. We will be providing videos on all aspects of the tech world.
Who is TechTV?
Currently we have 3 members of TechTV.
Project Manger
@spenceryan
Creation Team
@aperterikk
@domirep
Is TechTV Looking For More Creators?
YES! Message Spencer on Discord @spenceryan#5768 to find more information on the application process and to discuss what you would like to do for this project.
Make sure to follow @TechTV to stay up to date with all of our newest content as we transition into the new channel!
That's all for now everyone!
Video Gear
Camera - https://goo.gl/1Ksh1P
Memory Cards - https://goo.gl/Zw5LQt
Lights - https://goo.gl/3BEMS3
Other Light - https://goo.gl/jDx55g
Gimbal - https://goo.gl/xn442s
Tripod - https://goo.gl/hwY3Qr
Less Expensive Lights - https://goo.gl/8MvQgq
Monitor - https://goo.gl/QwrMqY
Photography Gear
Camera - https://goo.gl/d1a5kH
Lens - https://goo.gl/QWUpSG
Memory Cards - https://goo.gl/Zw5LQt
Instagram - @erikwerlin
---
▶️ DTube
▶️ IPFS