Intro
Today I read about the bSteem mobile app for the first time. This is my first post using the app. My plan is to be able to send daily updates on the fly for my followers :)
Pros
Security - bSteem never has access to my wallet and also never sees my credentials.
It's Free - it is free to use and they also do not take any of my Steem rewards for posting.
Look and Feel
This is how it looks to write a post. Pretty elegant.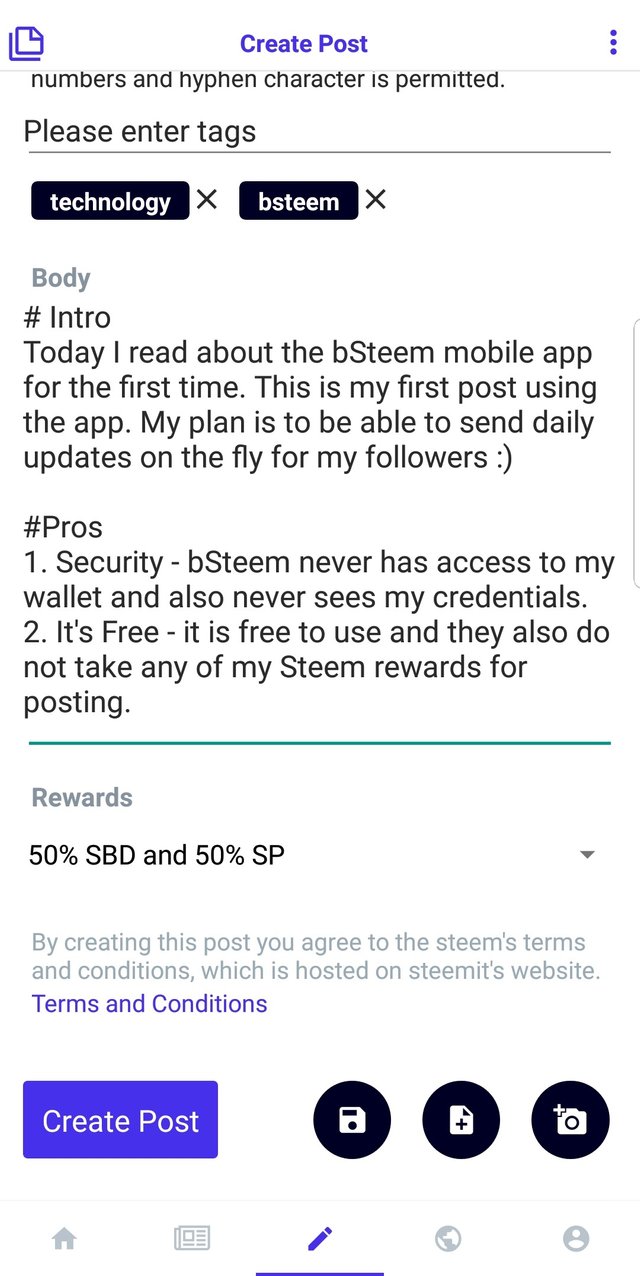 I just hope the format is ok, so let's post and see.
Download
It's on the Android play store or Apple App Store.
Thank you,
Sifu Jordan