Futuristic Transportation - The Scorpion 3 Hoverbike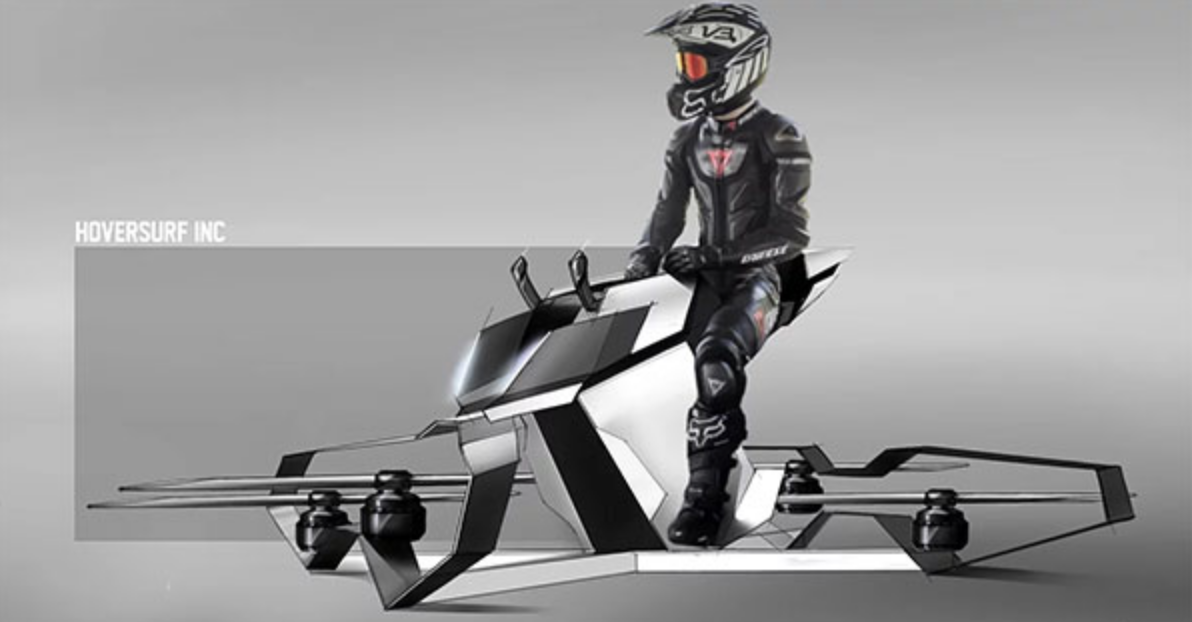 We are truly living in the Future, my friends. If you aren't fully convinced from this image, wait until you see the video of a guy experiencing the ride of a lifetime on the half-helicopter half-motorcycle called the Scorpion 3 Hoverbike made by hoversurf.
*video is at the bottom for those of you who'd rather watch*
The Scorpion 3 has four propellors that zip you around while sitting on a motorcycle-like seat. The throttle and steering is controlled with the two handheld joysticks.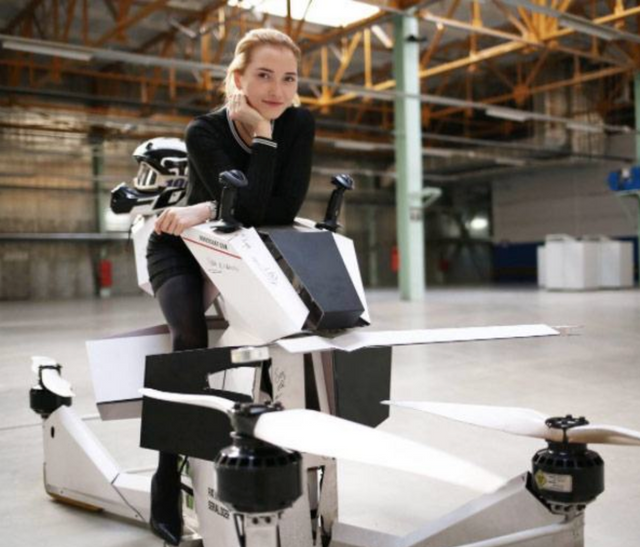 "Hover" isn't exactly an accurate term considering the Scorpion 3 can fly 43 mph at heights of ~40 ft.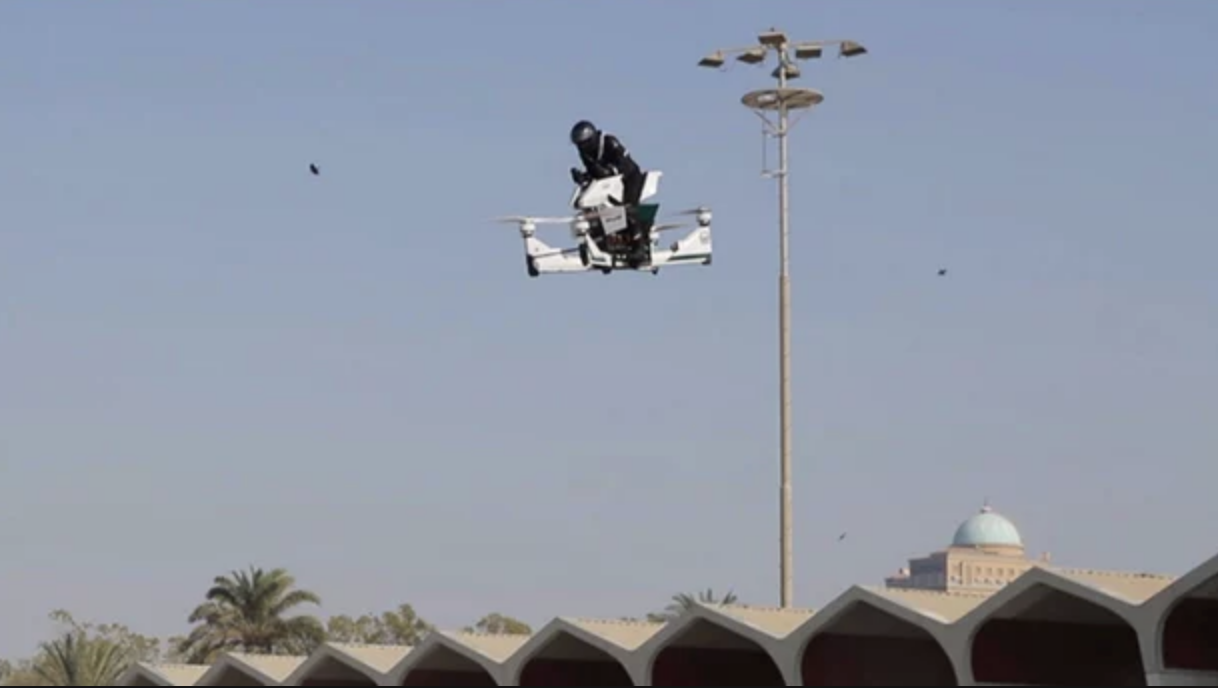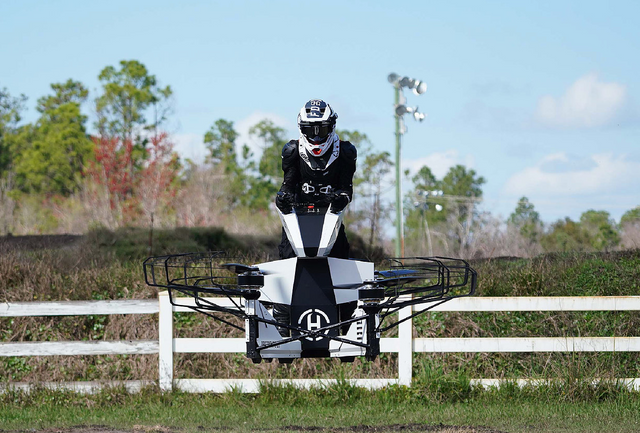 Although it may seem like a just a good mode of transportation or fun toy, the Dubai Police department sees more - they have stated that they desire letting their policeman use the Scorpion 3 as a vehicle. The Scorpion 3 definitely has potential of being an effective vehicle for emergency response.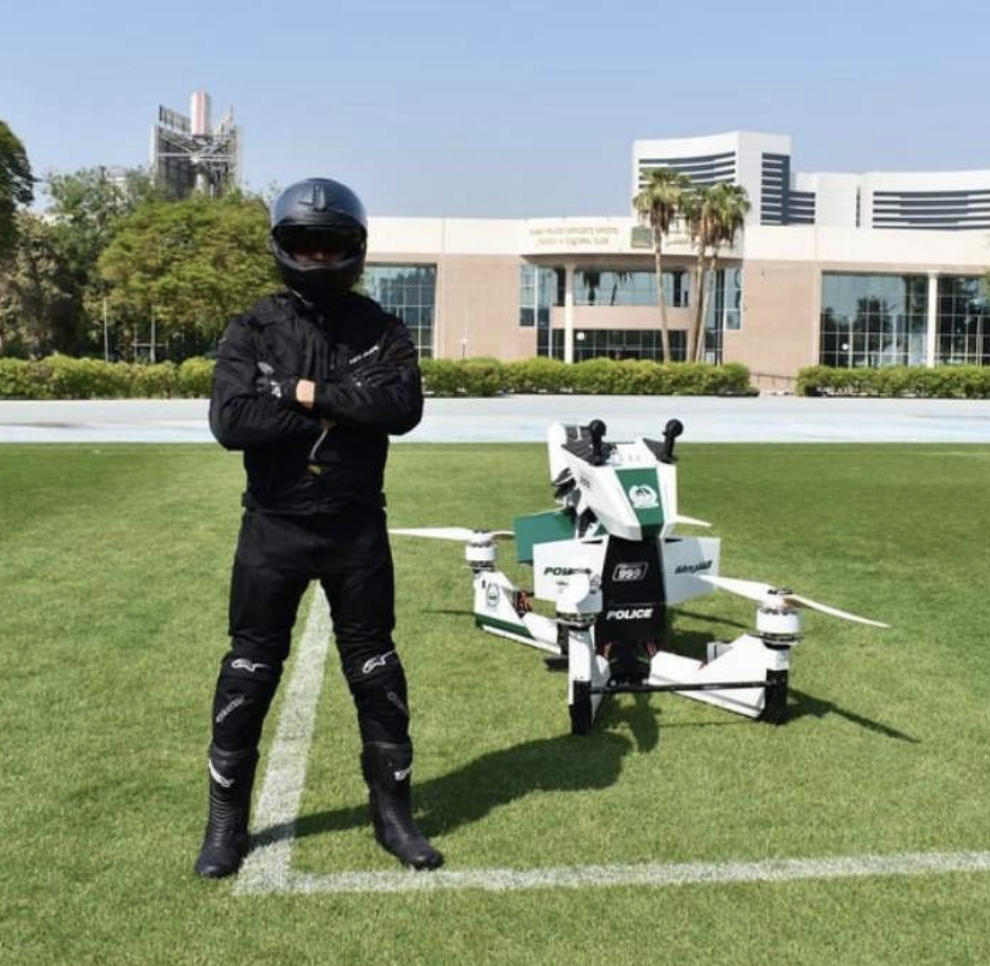 On hoversurf.com it says you can purchase your own Scorpion 3 Hoverbike but it'll cost you $60,000 and will take 6 - 18 months to be delivered. Is it worth it? Probably.
We'd love to hear what you think about the Scorpion 3. Leave us your thoughts below!


made with ❤️ by techchat