Disney is Building Baymax - the Puffy Robot from Big Hero 6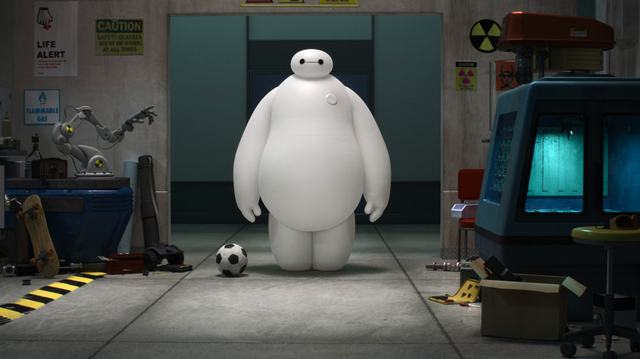 Meet Baymax
Disney's 2014 film, Big Hero 6, starred an adorable character named "Baymax". Baymax is a big inflatable robot that serves as a personal health care companion. His mission is to help people at all costs and throughout the movie he provides assistance in ways you can't imagine.
---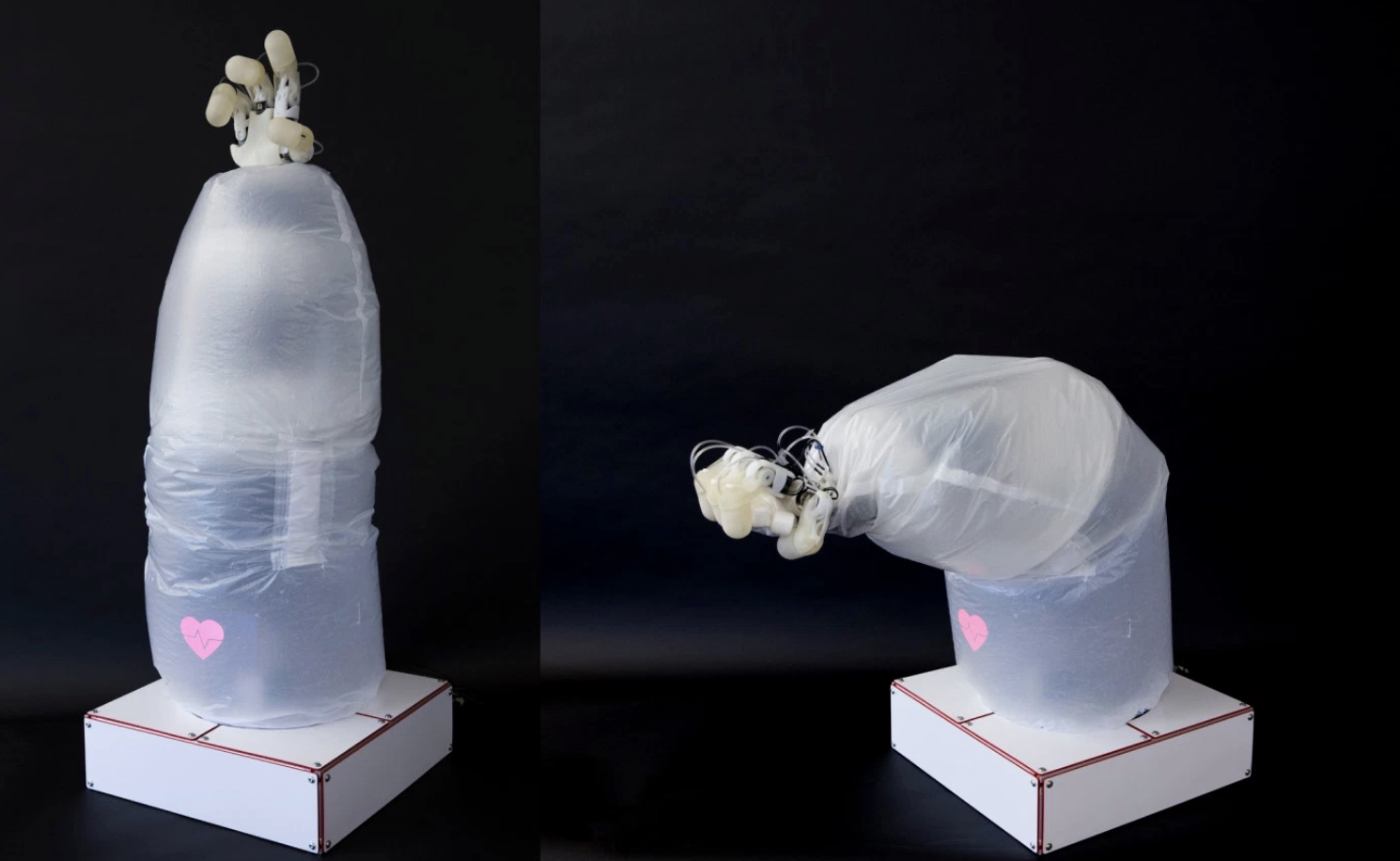 Disney's Robotic Prototype
Baymax has always been fictional but also an inspiration to the growing field of soft robotics. These are the robotic arms that Disney roboticist are creating to emulate the arms of Baymax. The arms are inflated with air, the fingers are quite sausage-like, and they have an internal projector that can show status or display information to people (the heart is being projected in the picture). All of these characteristics are strikingly identical to Baymax.
Here is a Disney engineer's explanation of why they want to build a soft robot like Baymax. "Where physical human-robot interaction is expected, robots should be compliant and reactive to avoid human injury and hardware damage," the researchers write in the paper describing the system. "Our goal is the realization of a robot arm and hand system which can physically interact with humans and gently manipulate objects."
The amazing part about the Baymax prototype is that the air-bags that act as skin can sense force and pressure, meaning it knows when it's being touched. This allows for engaging physical interactions between Baymax and humans. For example, hugging! The robot will understand that it is being hugged, and hopefully reciprocate with a hug of its own.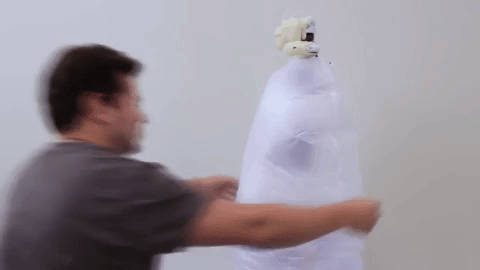 ---
A Disney engineer explains how the hands work and their thoughts on the future of creating a real-life Baymax.
"The fingers are also soft and filled with air; they're created in a 3D printer that can lay down both rigid and flexible materials. Pressure sensors within each inflatable finger let the robot know whether, for example, one fingertip is pressing too hard or bearing all the weight, signaling it to adjust its grip."

"This is still very much a prototype; the sensors can't detect the direction of a force yet, and the materials and construction aren't airtight by design, meaning they have to be continuously pumped full. But it still shows what they want it to show: that a traditional "hard" robot can be retrofitted into a soft one with a bit of ingenuity. We're still a long way from Baymax, but it's more science than fiction now."


Made with ❤️ by techchat