iPhone X specs vs. iPhone XS, XS Max, XR: What's new and better
See how Apple's new iPhones compare spec-by-spec with last year's iPhone X.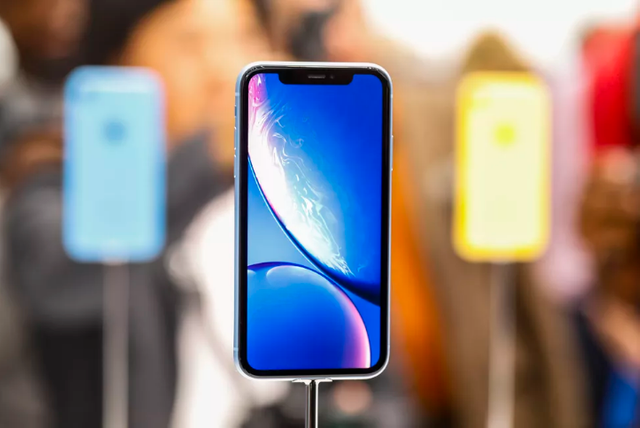 The new iPhone XR on display at the Steve Jobs Theater.
James Martin/CNET.
After weeks of heavy rumors, Apple announced three new iPhones on Wednesday: The iPhone XS, iPhone XS Max and iPhone XR. These phones are updates to last year's iPhone X, 8 and 8 Plus
The iPhone XS retains the familiar design of the iPhone X including a 5.8-inch OLED display and stainless-steel sides. Apple also offers a larger version of the XS with a 6.5-inch OLED display called the iPhone XS Max. With a footprint about the same size as the iPhone 8 Plus, the iPhone XS Max has the largest display found on any iPhone.
The iPhone XS and XS Max come in silver, space gray and gold. Apple opted for more of a straw-colored gold than previous gold iPhone models.
Then, there's the iPhone XR which has a 6.1-inch LCD display and an aluminum and glass body instead of the stainless steel and glass on the XS and XS Max. The iPhone XR comes in white, black, coral, yellow, blue and red (Product Red) and costs $749, £749 or AU$1,229. That's $50, £50 or AU$150 more than the iPhone 8 cost when it launched last year. The XR's colors are a callback to those of the iPhone 5C.
The iPhone XS, like last year's iPhone X, starts at $999, £999, AU$1,629 for a 64GB model while the iPhone XS Max costs $1,099, £1,099 or AU$1,799 for 64GB.
All three new phones have a new A12 Bionic processor that Apple claims is 15 percent faster than last year's A11 chip in the iPhone X.
As far as camera, the iPhone XR has a single rear camera, the XS and XS Max both have dual rear camera slike the iPhone X.
The iPhone XS and XS Max will be available for preorder on Friday Sept. 14 and will launch the following Friday. The iPhone XR will be available to preorder on Friday Oct. 19.
To put it all in perspective, check out the chart below which compares the iPhone XS, XS Max, XR and last year's X. And for everything Apple announced today, check out CNET's full coverage here.
https://www.cnet.com/news/iphone-xs-specs-vs-iphone-xs-max-xr-and-x-whats-new-and-better/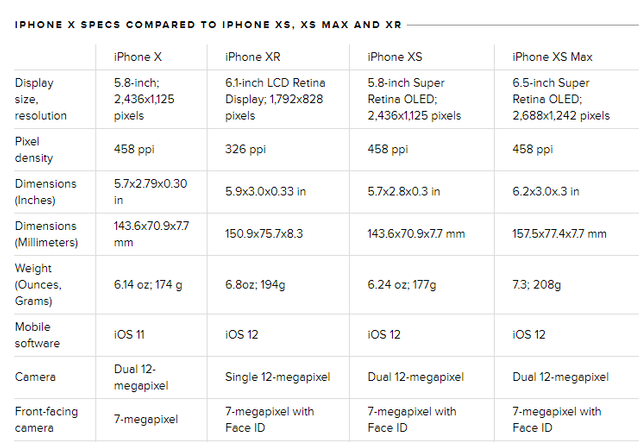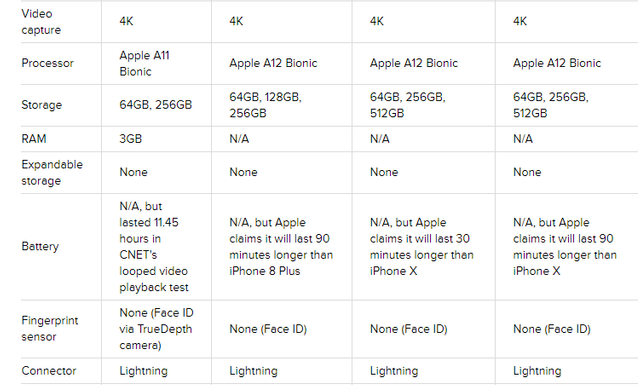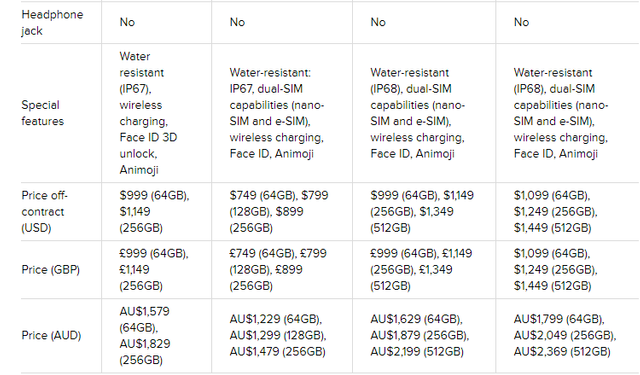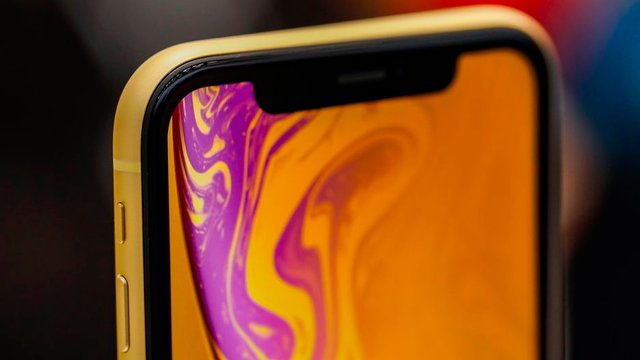 Apple's new iPhones are finally here
At Apple's event today in Cupertino, California, the company revealed its newest lineup of iPhones, which include the iPhone X, iPhone XS Max and iPhone XR.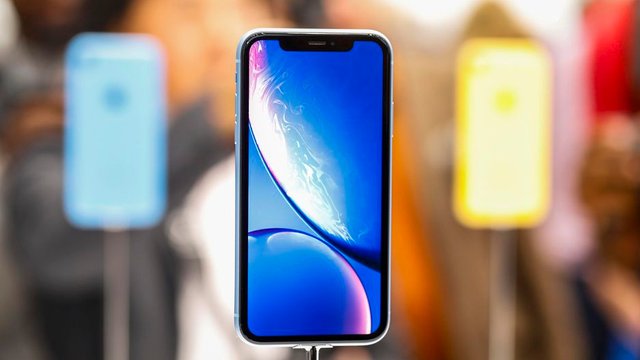 Apple iPhone XS
The iPhone XS (pronounced "10-S", not "excess") features a 6.5-inch OLED HDR display, a faster and more efficient A12 Bionic chip and improved photos and video technology. Pre-orders start Friday and the phone goes on sale Sept. 21.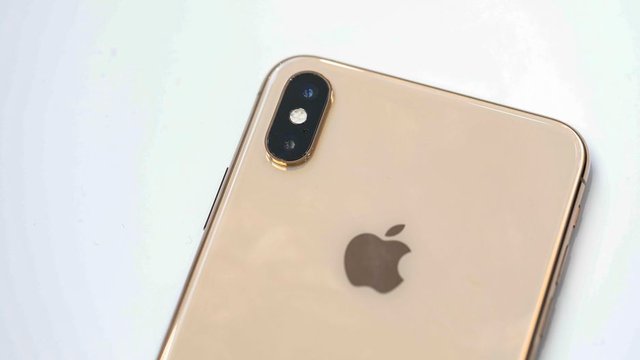 Apple iPhone XS
The iPhone comes in three different colors: gold, grey and black.