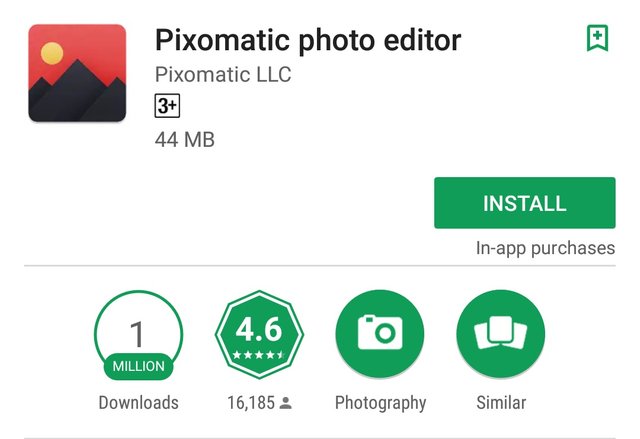 Source
Pixmatic Photo Editor App
A very good photo editor app.
You can change the photo background through the app.
And there are various effects apps that make your photos look more beautiful.
Everyone wants to present their photos in a good way.
A photo editing app very nice to make your photo beautiful.
I hope you will like.
If you like the reviews, please comment.
---
পিক্সোমেটিক ফটো এডিটর অ্যাপ।
খুবই ভালো একটি ফটো এডিটর অ্যাপ।
অ্যাপটির মাধ্যমে ফটো ব্যাকগ্রাউন্ড চেঞ্জ করতে পারবেন।
এবং বিভিন্ন এফেক্ট অ্যাপটিতে রয়েছে যা আপনার ফটো কে দেখতে আরো সুন্দর করে তুলবে।
সবার ইচ্ছে করে নিজের ফটোকে ভালো ভাবে উপস্থাপন করতে সবার কাছে।
নিজের ফটোকে সুন্দর করে তোলার জন্য খুবই ভালো একটি ফটো এডিটিং অ্যাপ।
আমি আশাকরি আপনাদের ভালো লাগবে।
রিভিউ ভালো লাগলে কমেন্ট করে জানাবে।