2018 iPhone will be the size of an iPhone 8 Plus and will have a 6.5" Display
Rumors are we are going to see 3 new smartphone releases from Apple this year. Each of them will ditch the Touch-ID for Face-ID that means every phone will have a bezel less display and whether you likhe it or not they all will have a notch.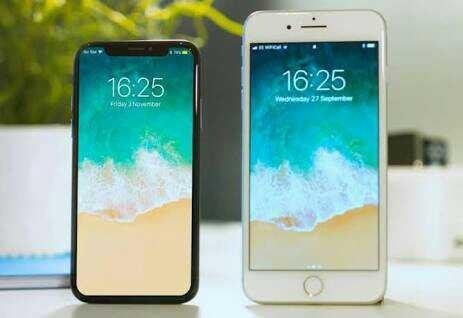 As per reports, the flagship of the company would rock a 6.5" OLED panel just like the iPhone X just scaled up in size. The other model will have a 6" inch display with minimal bezels all around and a notch.
As for the last model it will be a refresh for the iPhone X with a better camera and upgraded internals and everything else will be same.
The new iPhones will be shipping with the latest iOS i.e. iOS 12 and will have more powerful batteries and other internals, rumors are that the iPhone X Plus will have a 3,300 mAh battery, the biggest one in any Apple smartphone yet.