Bridge Building Drones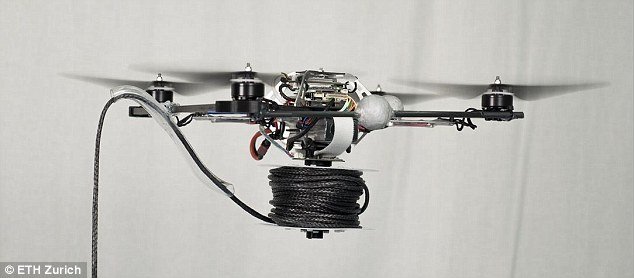 Image Credit
The video below show 3 drones build a 7 meter bridge between 2 scaffolds. The bridge is capable to support a human, enabling the human to traverse a 7 meter gap.
The flying patterns allows the drones to knot the ropes to enable it to be fasted to the scaffolds The drones is flying autonomously and the software calculates the flying patterns to enable them to build the bridge.
The video below is very impressive showing the control systems built into drones to enable them to work together to catch a ball and also to throw the ball into the air!!
The video below indicates how a swarm of drones work together to form various patterns and to fly past obstacles and regroup afterwards.
These videos shows the amazing capabilities of these small flying machines, it is really incredible. It looks as if these toys are growing up with real world applictions becoming more by the day.
Thank you for reading, I hope you enjoyed the post