RTrade Technologies ltd Partnership Announcement Zhuhuigu Group(中英文版)

We are pleased to announce RTrade Technologies Ltd is partnering with Zhihugu Group which located in Guangdong, China. We sincerely invite our strategic partners to visit the Zhihuigu Enterprise-Academics-Research Base. Through cooperating with Peking University HSBC Business School, and taking the innovation of business models as the driving force, Zhihuigu Enterprise-Academics-Research Base integrates education, finance and entrepreneurship to promote educational progress and economic development.
我们郑重宣布加拿大瑞利科技有限公司与深圳智汇谷集团达成战略合作伙伴关系。在此,我们诚挚地邀请瑞利科技的商业和技术伙伴前来参观智汇谷产学研基地。产学研基地与北京大学汇丰商学院合作,以商学院为合作主体,以商业模式创新为原动力,将教育、金融、创业整合起来,促进教育进步和经济发展。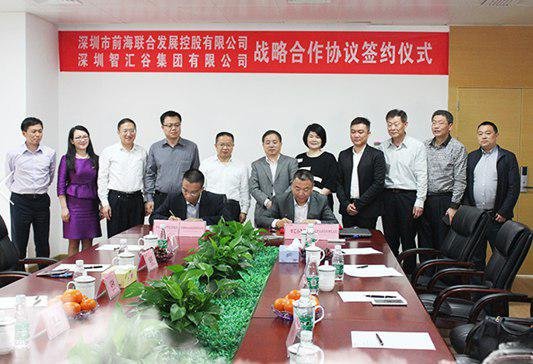 RTrade Technologies ltd is focused on creating solutions for emerging protocols and technologies such as blockchain, web3 and distributed storage. With the completion of their new multimillion-dollar facility in British Columbia, Canada earlier this year, they have strategically built infrastructure for a solid foundation and environment allowing the team to create in-house projects. Leveraging this, RTrade has developed blockchain technologies and its latest product called Temporal, with the aim of delivering high quality data storage solutions to a wide variety of audiences. Temporal is primarily available as an API hosted in RTrade's facilities but can also be easily integrated into any organizations existing infrastructure or applications. RTrade guarantees the quality and to generate new perspectives on your business development to expand growth quickly, safely and securely.
瑞利科技致力于为区块链,Web3和分布式存储等新兴协议和尖端技术创建解决方案。随着今年早些时候在加拿大不列颠哥伦比亚省价值数百万美元的工厂和基础设施的建立与落成,瑞利科技为团队能更好地开发与扩展内部项目提供了坚实的基础。也同样基于此,瑞利科技研发了一个名为永恒星隧的全新项目,旨在为企业级云数据存储提供合理高效的解决方案 — 用更易操作的方式使用不同的应用程序编程接口(API),使本项目可以轻松集成到现有的应用程序栈中,在提供分布式网络所有优势的同时,避免在运行分布式存储节点时带来的任何开销。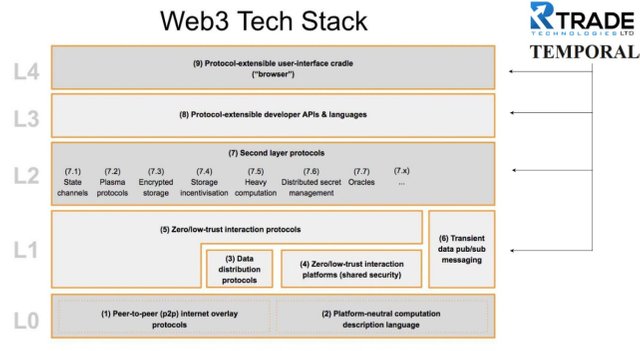 Zhihuigu Group is a comprehensive group company integrating industrial, IT, finance and education. Its products and services cover various areas such as entrepreneurship incubation, investment financing, internet finance, educational training, mobile Internet technology applications, and so on. Zhihuigu Group develops, constructs, and operates Zhihuigu Enterprise-Academics-Research Base to promote educational progress and economic development; operating the University Entrepreneurship Incubation Fund to promote the transformation of scientific and technological achievements; building an equity crowd-funding platform (which is called "First Public Investment") to provide comprehensive investment and financing services for investors and project parties; and developing an Internet information technology application to support online video learning.
Zhihuigu Groups Other Partners Include:
• Peking University Shenzhen Graduate School
• Peking University HSBC Business School
• Guanghua School of Management
• PKU Alumni Association
• Dongguan University of Technology
• The Union of Finance Alumni of Peking University
• Entrepreneur's Training Camp, Peking University
智汇谷产业涉及实业、IT、金融、教育等多个领域,覆盖创业孵化、投资融资、互联网金融、教育培训、移动互联网技术应用等,目前公司主营业务主要有:
• 智汇谷产学研基地的开发、建设和运营:产学研基地与北京大学汇丰商学院合作,以商学院为合作主体,以商业模式创新为原动力,将教育、金融、创业整合起来,促进教育进步和经济发展。
• "第一众投"股权众筹平台:致力于为投资人和项目方提供一站式的投融资综合服务。
• 高校创业孵化基金的运作:与高校、科研机构深入合作,成立各项孵化基金和行业基金,推进科技成果转化。
• 互联网信息技术应用:在线视频学习、教学分享平台七巧网的运营,智汇窗自媒体展示服务平台等。
智汇谷集团的主要合作伙伴有:
• 北京大学深圳研究生院
• 北京大学汇丰商学院
• 北京大学光华管理学院
• 北京大学校友会总会
• 东莞理工学院
• 北京大学创业营
• 北京大学金融校友联合会
Zhihuigu Group realizes the importance of innovation and upgrading of high-tech industrialization, which can be provided by RTrade Technologies. RTrade will provide professional blockchain technology products and technical support for the enterprises and scientific research institutions of the base and will also improve other technology applications in Zhihuigu Group. Moreover, Zhihuigu Group as mature large enterprise, RTrade believes that partnering directly with it will fasten development, create another great use case for Temporal's platform, and expanding our brand awareness.
瑞利科技在尖端技术层面的发展与突破能为智汇谷集团所高度重视地产学研结合及高新技术产业化的创新升级提供专业且高效的支撑。而智汇谷集团作为一家成熟的大型企业,其在IT与金融投资的资源不可小觑,瑞利科技相信与其达成战略合作关系有利于加速企业发展、打开品牌知名度,也将实现永恒星隧平台的另一伟大用例。
Join RTrades online community, twitter or telegram and website for more company information.
欲知瑞利科技有限公司更多资讯,请访问我们的网站。
To learn more about the latest developments of Zhihuigu Group, please visit their website.
欲知深圳智汇谷集团有限公司的最新发展进程,请访问以下页面。