Hola compañero Stemianos, hoy les traigo un post que creo que les abrirá los ojos a más de uno en cuanto a tecnología de 4k respectad, espero que les encuentren interesantes.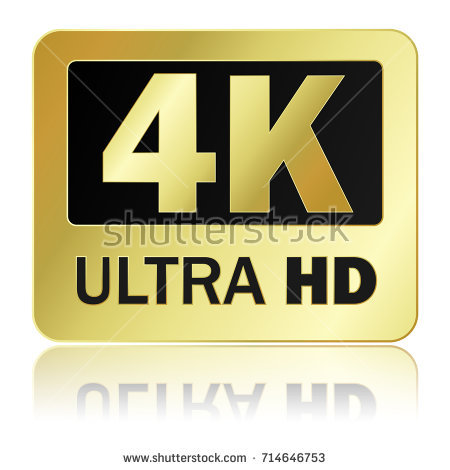 En este momento las grandes empresas como Microsoft, Sony, Samsung, entre otras... quieren vendernos sus nuevos productos como si fueran lo más increíbles del mundo, nos dicen que 4k nos hará tener una mejor experiencia al ver TV, mejorara en gran medida los videojuegos, y más cosas que son puro engaño. Esta es la manera en que estas empresas quieren vender sus nuevos productos, como si fuera algo increíble e indispensable para una persona y personalmente el 4k está sobrevalorado.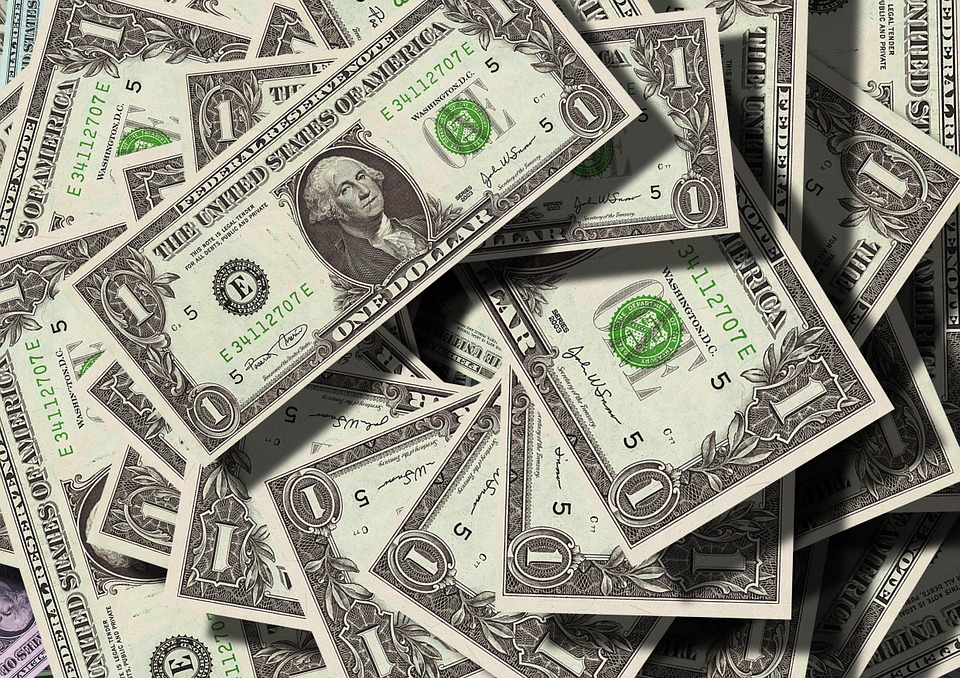 Es cierto que tiene mejor resolución, pero para poder gozar de esto como se debe tienes que cumplir con una serie de requisitos que no todos podemos cumplir. 4K no es más que una táctica de mercado que está de moda, y está fusionando, pero al final no es mas que algo inútil, ya que si no sigues una serie de cosas no percibirás la calidad de esta tecnología, como mencione anteriormente.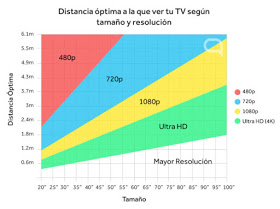 Hay algo llamado la distancia Lechner, ideado por el ingeniero Bernard J. Lechner que consiste en determinar la distancia en la que el ojo humano puede percibir detalles a diferentes resoluciones. En la tabla Lechner se determina la distancia óptima para percibir 4k con respecto al tamaño del televisor. A continuación expondré las distancias con respecto al tamaño de la TV:
A 3 metros de distancia necesitan una TV entre 75 "y 100" pulgadas.
A 1,8 metros de distancia requeriría un televisor entre 45 "y 95" pulgadas.
A 1,2 metros de distancia tomaría una TV entre 30 "y 60" pulgadas.
La distancia media en que se ve la televisión es de 3 metros de distancia, esto significa que tendríamos que comprar un televisor de más de 75 pulgas! No todo el mundo tiene ese capital para comprar una TV de esas dimensiones que por lo general sus precios son muy altos. Además, los televisores más vendidos en el mercado tienen un tamaño que varía de 30 a 60 pulgadas. Obviamente no estaríamos disfrutando de 4k porque nuestros ojos no serían capaces de percibirlo.
En conclusión para poder disfrutar de 4k tal como es, tendríamos que contar con una TV de entre 75 y 100 pulgadas, un reproductor Blu-ray a 4k para ver películas, y una consola que reproduzca juegos a 4K nativo para jugar a videojuegos, se necesitaría una cantidad grande de dinero para disfrutar de esta tecnología al 100% y sé que no todo tenemos ese capital, en mi opinión es mejor optar por el FullHD.




Gracias por leerme y espero que les haya parecido interesante este post , apoyenme con su voto y comenten que tal les pareció, hasta luego compañeros :)
---




Hello fellow Stemianos, today I bring a post that I think will open the eyes to more than one in terms of 4k technology, I hope you find them interesting.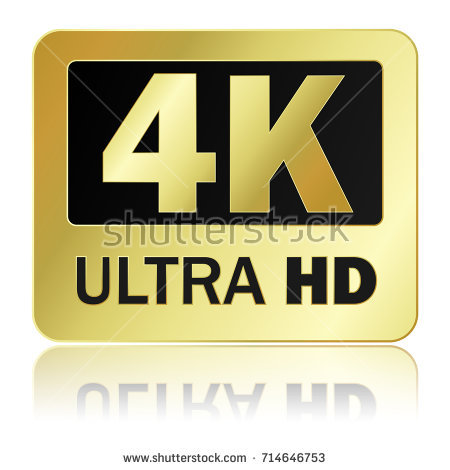 At this time big companies like Microsoft, Sony, Samsung, among others... want to sell their new products as if they were the most incredible in the world, tell us that 4k will make us have a better experience watching TV, greatly improve video games, and More things that are pure deceit. This is the way these companies want to sell their new products, as if it were something incredible and indispensable for a person and personally 4k is overrated.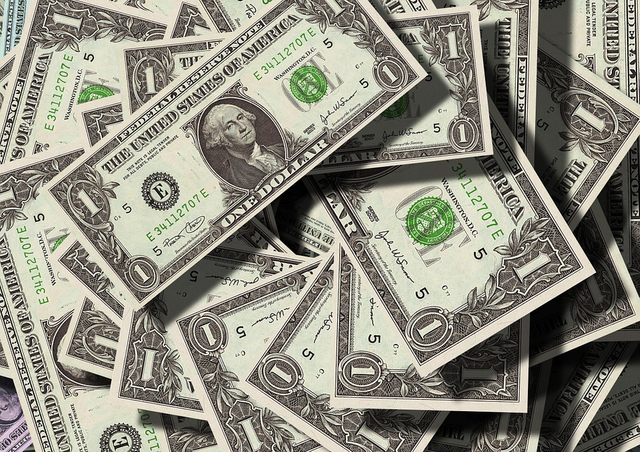 It is true that it has better resolution, but to be able to enjoy this as you should have to meet a number of requirements that we can not all meet. 4k is nothing more than a market tactic that is fashionable, and is merging, but in the end is nothing but something useless, because if you do not follow a number of things you will not perceive the quality of this technology, as mentioned above.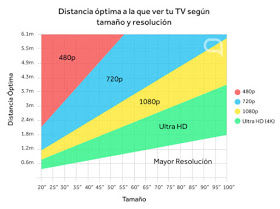 There is something called the distance Lechner, devised by the engineer Bernard J. Lechner which consists in determining the distance in which the human eye can perceive details with different resolutions. The Lechner table determines the optimum distance to detect 4k with respect to the size of the TV. Then I will expose the distances with respect to the size of the TV:
At 3 meters distance you need a TV between 75 "and 100" inches.
At 1.8 meters distance would require a TV between 45 "and 95" inches.
A 1.2 meters away would take a TV between 30 "and 60" inches.
The average distance in which you see the TV is 3 meters away, this means that we would have to buy a TV of more than 75 fleas! Not everyone has that capital to buy a TV of those dimensions that usually their prices are very high. In addition, the most sold televisions on the market have a size ranging from 30 to 60 inches. Obviously we wouldn't be enjoying 4k because our eyes wouldn't be able to perceive it.
In conclusion to be able to enjoy 4k as it is, we would have to have a TV of between 75 and 100 inches, a Blu-ray player to 4k to watch movies, and a console that plays games to native 4k to play video games, would need a large amount of dine Ro to enjoy this technology at 100% and I know that not everything we have that capital, in my opinion it is better to opt for the FullHD.




Thanks for reading and I hope you have found interesting this post, you support me with your vote and comments that you thought, until then companions :)