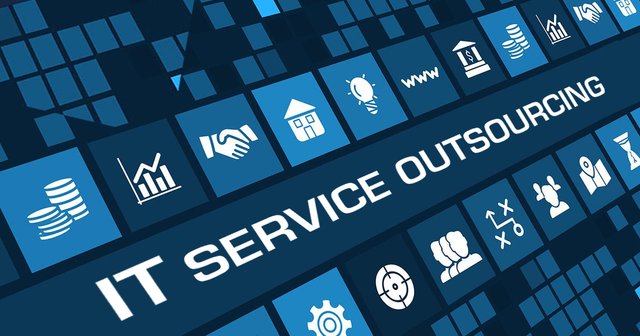 Running a company requires hard work. You need to focus both on your customers, products and services and at the same time you also need to focus on the functionality of your computers, servers, and the security of your networks. While an in-house IT helpdesk can be an important role within the daily happenings of your company, but in-house IT personnel or support team will cost much for setting up and maintaining it.
Security Service Outsourcing in the use for IT-enabled services and infrastructure is defined as the use of external service providers to effectively deliver business solutions. Many small companies turn to outsourcing to cut costs, but not many businesses thoroughly understand the benefits of outsourcing. Service outsourcing is the practice of using outside firms to handle the work that normally performed within a company.
Together with IT service vendors helps the small businesses to achieve the growth and expansion in the highly competitive market. One of the ways to achieve higher efficiency for a lower investment is to turn to service outsourcing.
Benefits of Service Outsourcing for Small Businesses
Outsourcing saves money
The organization does not have to spend time and money on training information security staff in niche areas such as network vulnerabilities, web application vulnerabilities, firewall configuration management, intrusion prevention system and intrusion detection system configuration management, computer forensics, penetration testing and other security operation center duties.
Outsourcing lets you focus on what you do best
Maintaining and reviewing security logs is one of the most time-consuming and boredom-inducing tasks facing security analysts. Outsourcing services for IT functions lets your company management focus on your core competencies and business development instead of technical matters.
Outsourcing gives you instant access to experts
In addition, you can get access to the latest technology and support from a team that is expert in deploying it effectively. You can draw on the outsourced IT service provider's team for advice that helps you make the right technology decisions. DCT outsourced IT services offers 24/7 support and guaranteed service level agreements that go beyond what your internal operations team could provide, letting you get more work done with fewer operational issues rather than struggling with technology issues.
Outsourcing minimize the risk
Nearly 1 million pieces of malware are created every day, and companies face significant losses if a data breach occurs, particularly for the small to medium sized businesses. IT outsourcing services helps these small companies reduce the risk in data loss when cyberattack occurs. DCT outsourced IT service ensures to have appropriate defenses, such as firewalls and security information and event monitoring software. With the help of robust backup and recovery procedures reduce the risk of losing data if there is a device failure.
Conclusion:
The day your business stops growing is the day your business starts dying. For many small businesses, growth is everything but growth takes time and resources. IT outsourcing services gives you access to a more comprehensive set of the latest and best technologies. It's a competitive world and those who are responsive undoubtedly have the edge.