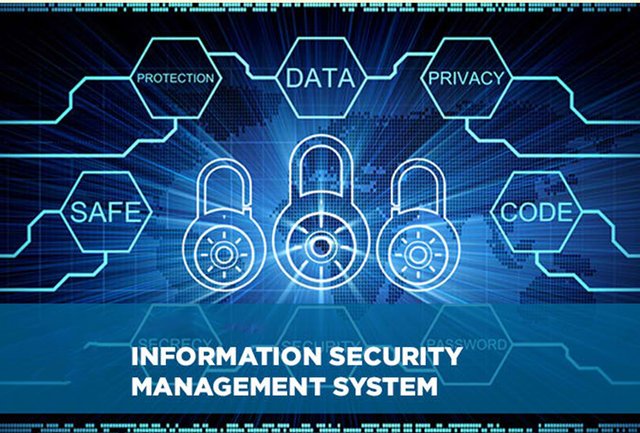 What is Security Management?
An information security management system (ISMS) is a set of policies and procedures for systematically managing an organization's sensitive data. The goal of an ISMS is to minimize risk and ensure business continuity by pro-actively limiting the impact of a security breach.
Information security in today's organizations, be understood as a domain of professionals who install and configure equipment and software. According to many presidents and directors, their companies are very well protected by firewalls, antiviruses, data encryption and password systems. However, as practice shows, the technical security will never be sufficient to deter those interested in gaining organization assets.
By designing, implementing, managing, and maintaining an ISMS, an organization is able to protect its confidential, personal, and sensitive data from being leaked, damaged, destroyed, or exposed to harmful elements. The point of an ISMS is to proactively limit the impact of a data security breach.
Why is ISMS important in an organization?
Information system is a multi-layered structure, which enables the transformation of input data into output using procedures and models, while computer system can be defined as part of an information system, which has been computerized.
Information system can be compared to the nervous system. To malfunction in one place can cause failure of the entire organization and its exposure to risk of loss or a fall. Therefore, maintaining high performance information system, including the appropriate level of security, may have a direct impact on how organizations respond to crises.
What is the important question?
Do you need the latest security technology adoption in order to protect your network against sophisticated attacks or is it the old techniques and sticking to the basics?
Why do we need ISMS?
Cybersecurity is a challenge for companies of all types and sizes. But what is even more challenging is to understand where to start. If you refer to ISO 27001, the information security management standard, you will discover that implementing an information security management system (ISMS) is a great starting point for tackling cybersecurity and ensuring ongoing protection against ever increasing cyberattacks.
Key benefits of implementing an ISMS
Secures your information in all its forms and increases resilience to cyberattacks. Provides a centrally managed framework, offers organisation-wide protection. Helps respond to evolving security threats and reduces costs associated with information security.
The three main properties of an information system that are important to ensure information security are availability, integrity and confidentiality.
Confidentiality:
Confidentiality is roughly equivalent to privacy. When we talk about confidentiality of information, we are talking about protecting the information from disclosure to unauthorized parties.
Integrity:
Integrity of information refers to protecting information from being modified by unauthorized parties.
Availability:
Information only has value if the right people can access it at the right times. Denying access to information has become a very common attack nowadays.
But there are disadvantages of Information Security
With the changes that are made constantly to technology, the companies have to keep purchasing updated versions of the information security technologies and the methods.
These changes in technology also means that not everything is totally secure.
When a human error is made where a specific area is not secured, the whole system or business can be compromised.
There are times when setting it up can be really complicated and the users may not understand every detail of the system.
What are the helpful procedures to help companies to have an effective Information Security Management System?
Cyber Security Training Awareness
Next-generation Firewalls
File Security
Penetration Test or Pen Testing
Backup and Recover
These kinds of actions help to remove and detect the problems that can cause problems potentially in the future. To perform these actions requires all the employees to take part and help discovering potential problems that could come up. Preventive actions is similar to that of corrective actions in that the procedures of doing these actions is similar.
Implementation of information security management is a complicated process because of a large number of variables. Therefore it is a requirement to staff people who are very qualified in the branch of information technology and also who have a good understanding of the principles in the implementation of the information security management system based on the ISO standard.