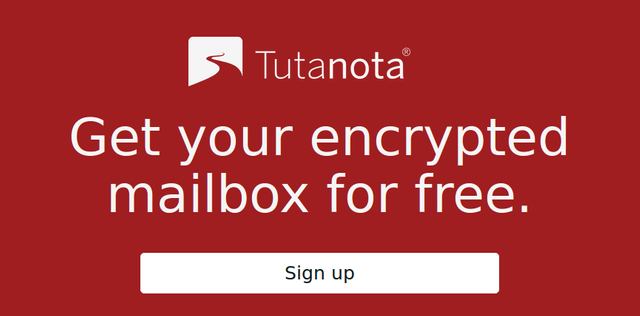 Tutanota is a relatively new encrypted e-maiI provider based in Germany. I personally have been using thier service for nearly 2 years. Although it is not my primary encrypted account (that honor goes to Protonmail), it is a solid entry in this new field of private e-mail services.
Tutanota, like Protonmail, is a solid replacement for any and all of the surveilled e-mail systems in use today (gmail, yahoo, aol, hotmail, outlook, apple, etc...). It's interface could still use a little polish and some customization options but it also has some positives that it's competitors still lack at this point.
Interface
Tutanota uses a 3 column interface. The far left column contains the main folders (Inbox, Drafts, Sent, Trash, Archive, and Spam) along with any custom folders that you may wish to add via an EDIT button above the the column. The center column contains a list of all the messages within the current folder and the far right column contains the body of the selected message in the center column.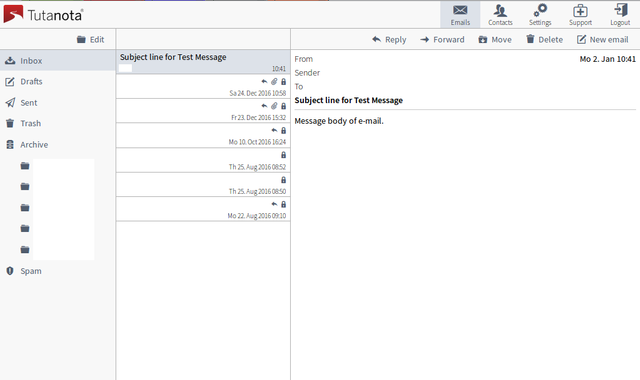 Depending on your screen width and zoom levels you may not see all the columns at once. The default settings that I encountered only showed the left and center columns. To see the body of a message required one to click on a message in the center column which, in turn, initiated a screen refresh to display the message body. After adjusting the zoom level in my browser, all three columns became visible and moving between messages flowed much more intuitively.
The message column (center) offers the user basic information regarding the message. Aside from the date, subject line, and sender name, small indicator icons reveal if a message has been replied to, if the message contains an attachment, and whether or not the message was transmitted with encryption or not.
The message pane displays the body of the message along with FROM and TO fields, date/time info, and shows the names of any attachment(s). Above the message column are located buttons to REPLY, FORWARD, MOVE, DELETE, or compose a NEW EMAIL.
At this stage, Tutanota does not offer any interface customization options outside of setting your own zoom levels.
Receiving e-mail
When receiving e-mail from an account outside of the Tutanota network, the message will normally not have been sent in an encrypted manner. Such emails appear in the Inbox folder but will lack the padlock icon. Once the message is selected it appears in the far right column or the window refreshes to show the body of the message (depending on your page zoom level).
Messages from other Tutanota users or from someone responding to an external encrypted message that you sent to them, will also show up in the Inbox folder. The only notable difference is that the small padlock icon will be visible in the upper right-hand corner of the message in the center column. This, of course, indicates that the message is "end to end" encrypted.
Sending e-mail
Sending non-encrypted messages to non-Tutanota account holders is possible. Simply compose and send without setting a password. Just remember that the NSA, google, microsoft, and yahoo all have access to, and scan and/or read your messages (even if you are not an account holder).
Any messages sent to another Tutanoa account holder are encrypted automatically with no special steps required. Simply address, compose, and send.
If you wish to send an encrypted message to a non-Tutanota account holder, simply address the message and wait for the system to offer the option of sending the message CONFIDENTIAL. You will then be able to enter the agreed upon password and send the message. One nice thing that Tutanota does which Protonmail would do wise to copy is to save the password for each outside user so that it does not have to be entered each time.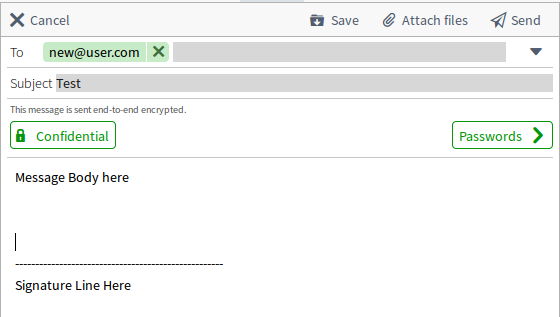 Contacts
Tutanota's CONTACT section is more than adequate to keep track of your contacts' information. There are fields for: first and last name, DOB, company, title, email, phone, address, social networks, comments, and passwords. For now, contacts can only be entered one at a time. However, a manner to bulk upload contacts is planned for the future.
Settings
Within this area one can manage profile information, inbox and spam rules, and control notifications to outside accounts. unfortunately, Tutanota does not make it possible to download PGP keys for use with other PGP compatible services. (I believe this is due to the fact that their encryption scheme is self developed). Another feature controlled from the settings area is management of your own domain. Should you have your own domain, Tutanota supports receiving emails sent to that domain through their system This is very nice if you wish to retain your current email address if you use your own domain.
Conclusion
Tutanota is another solid entry in the expanding field of private communications. They are based in Germany and are subject to German and EU privacy laws. The service is super easy to setup and use. Sending encrypted messages to other Tutanota users and outside users is a breeze as well. The user interface could use a little polish and some personalization options would be welcome. However, if you are interested in thwarting the over ominous eye of Big-Brother, you will find Tutanota to be a wonderfully useful tool for regaining some of your online privacy.
Please give them a try...it's free to sign up and free to use the service while you consider to merits of upgrading the account.