InterLight's Lighting Innovations Will Change How You Experience Light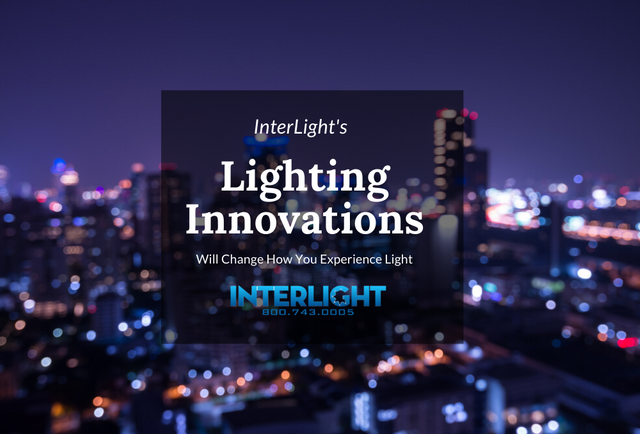 Since the lightbulb was first invented, people don't pay much attention to all the innovations in the lighting world. InterLight, one of the leaders in providing quality options for shoppers, have played a huge role in helping people realize just how much the industry is changing.
Change is good with lighting because it's cheaper, more efficient and safer for the environment. How has the company played a role in this evolution? They certainly seem focused on making the necessary changes for the better.
Working with industry leaders
Any top-quality brand out there is noticeably represented on InterLight. The company works with brands such as GE, Phillips, Westinghouse, Osram Sylvania and more. These companies are always pushing for innovation, and InterLight is one of the first companies to feature these products.
By having multiple leaders in the industry competing for customers online, it helps new options come to life at a faster pace. Every company is trying to be the first to provide the next leading options for lighting, so they do what they can to get there. And just recently, they have been acquired by 3 Rivers Capital which positioned the company for even brighter future.
Categories for everything
Organization is huge in today's world because there are so many different types of lightbulbs to fit into certain spots. Anything from standard household lightbulbs to something used for a medical device is sold on InterLight. It can be overwhelming for someone to see every single option they have, so it is broken up into categories that make sense.
Low prices and fast shipping
A lightbulb burns out at the worst possible time. For most people, the solution is to go to the local store and see what they have. However, that doesn't always work out, because some lightbulbs are a little bit more unique than that.
The good thing about InterLight is that they focus on delivering extremely quickly. Yes, there will be a bit of a wait, but nothing too crazy. The best part is, a person doesn't have to spend a lot of money to get fast shipping, or the product itself. They have some of the most competitive prices out there, which cuts down on the number of skeptics who might not be willing to shell out the extra money.
Always evolving
Growth is important in any community, and lightbulbs are no different. As great as InterLight is right now, they understand that competitors are always evolving. They want to make sure that they offer as much as possible so that it is a true one-stop-shop for people looking for something in particular.
The last thing anybody wants to do is waste a lot of time and energy looking at multiple websites to see what they are looking for. If InterLight can truly provide every solution available, there will be a little reason for a person to shop elsewhere. I always evolving and changing up the website to meet customer demand, the results start to speak for themselves. For more information, visit https://www.interlightus.com to get an understanding of the Interlight latest light bulbs.