Nissan's new Japan hotel takes robotization to another level....!
From shoes to furniture all of the things will have been touch with technology. Such kind of a hotel build in Japan. This hotel is built by the famous car-maker company Nissan.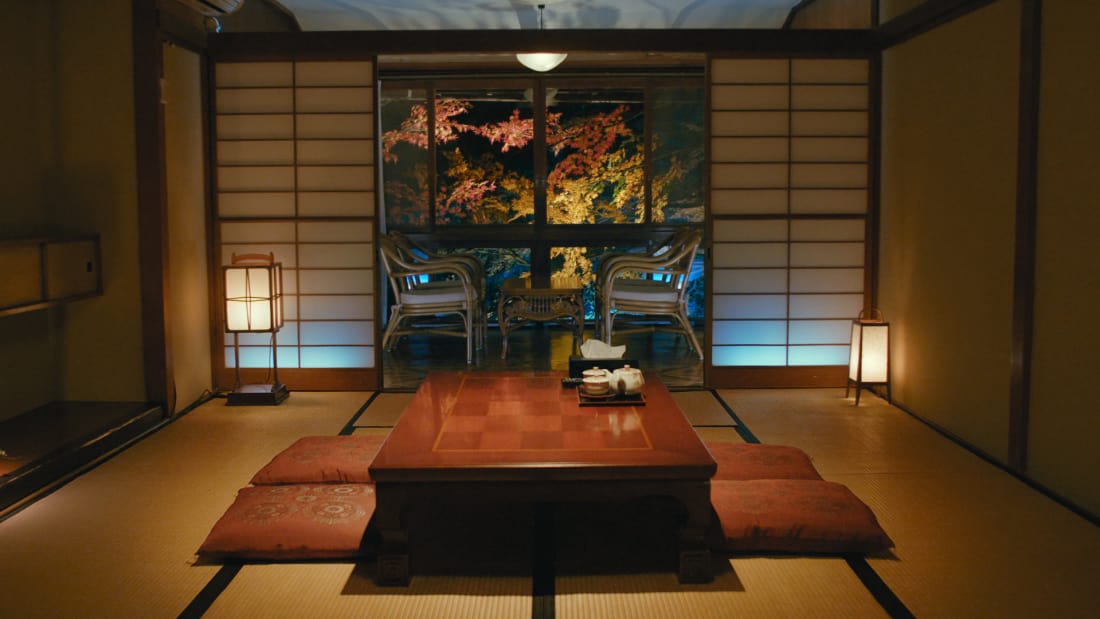 Before this this in 2016 the Japanese carmaker introduced a line of self-driving chair that could autonomously glide together using cameras and sensors.
This time, the auto innovators have taken aim at traditional hospitality and everyday objects.
Drawing from the autonomous parking technology of the Nissan Leaf car, which debuted in October, the ProPILOT Park Ryokan hotel comes kitted out with all kinds of intuitive amenities.
Staying in a traditional Japanese ryokan (guesthouse) is a special experience.

For starters, the traditional wooden houses typically feature kimono-clad hosts, serene rock gardens, onsen (hot spring baths) and tatami mat rooms.
As one of Japan's most historic types of accommodation, ryokans are rarely associated with smart toilets, robots and sensors.
But the ProPILOT Park Ryokan -- located in the hot spring mountain town of Hakone, southwest of Tokyo -- is home to more than a few smart surprises, including slippers and furniture that seem to move with a mind of their own.
By the welcoming foyer, a collection of house slippers -- as it's customary to take off shoes before entering a Japanese home or temple -- organizes itself with the push of a button.
Then there's the in-room surprises, where guests find self-tidying furniture, floor cushions and accessories.
The movement might seem like magic, but these self-straightening shoes and furniture draw from Nissan's autonomous parking technology.
"For cars, the technology requires a ton of processing power: In total, it requires four high-resolution cameras capable of real-time image processing and 12 sonar sensors to assess the vehicle's surroundings," Nick Maxfield, a Nissan spokesman.
"After processing the collected information, the system can then safely park the vehicle by controlling the accelerator, brakes, steering and transmission."
Of course, applying the technology to slippers and a few cushions is much simpler.
Essentially, each object is assigned a "start" or "home" position that's activated by the push of a button.
"There are also cameras in the ceiling of the inn's reception area and room," adds Maxfield. "The cameras detect objects on the floor using image-processing technology, and the system uses this data to plot the route for a 'parking' maneuver -- essentially via remote control."
In the case of the slippers, each shoe has two little wheels on the bottom. Not only do these wheels enable the shoes to move back into their assigned parking spot, but they also disappear into the sole when worn.
The ryokan isn't a long-term hotel but rather part of a pop-up project. It will be open for one night only, on March 24, when the winners of a social media contest will have a chance to stay and experience the automatic amenities.
source-CNN, Japan