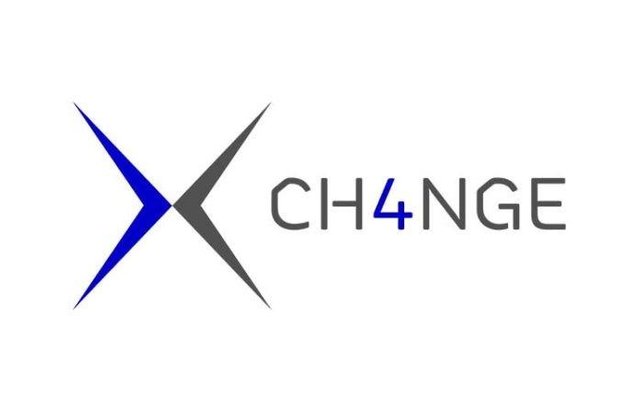 Introduction


In light of the current paradigm shift whose dominance in our world has taken a positive turn over the years, one can consider how much convenience and flexibility such rare phenomenon has presented to us all.
With full certainty that the first paragraph has raised a big question in the mind of my readers.
Question like:



what actually could be this rare phenomenon/paradigm shift he is talking about?


I would prefer to beat-around-the-bush no further and rather hit the nail on its head.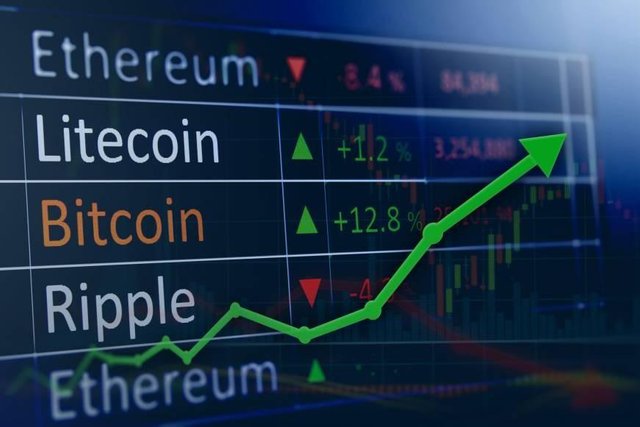 Source
The sudden emergence of cryptocurrency into our world, is a mystery whose full concept is yet to be understood. It came into our world and disrupted the traditional monetary system we all were acclimatised with. Providing a more convenient approach to how most digital transactions were done through a fully decentralised system, unlike the traditional transaction-facilitating methods which were majorly done using fiat currencies.
The introduction of cryptocurrency opened internet users to a whole new world of possibilities. Digital marketing is a good example of one great concept which this requisite tool has totally transformed. Now anyone, from anywhere in the world can purchase goods or services with much more convenience in minutes without having to wait for a third-party verification which sometimes could take hours.
With various forms of cryptocurrency being introduced into the cryptosphere on daily basis, there is none doubting the great promises it holds.
However, being fully captivated by these mind-boggling features and benefits mentioned above seems like just tasting the icing on a cake. I would rather suggest we look at the bigger picture.
Let's dive in further...
Bottlenecks Stunting the Development of this Vast Sector


In as much as cryptocurrency has gained so much economical presence in our world today, its level of global adoption is far from par. This situation is obviously as a result of the complexity which cryptocurrency is believed to be associated with.
To a layman, transacting with cryptocurrencies seems too complicated compared to normal transactions being done using other media. From my perspective a major cause of this aforementioned problem, is the lack of crypto-driven platforms which can provide a user-friendly and convenient interface in order for users to transact with ease. I believe, not until recently, no platform has been able to bridge the gap between man's curiosity of how much the full adoption of this requisite tool (cryptocurrency) can impact in our world economically and the fear of the uncertainties associated with it.
Yeah, you got me there. If you look closely, I used the phrase "not until recently". This is because a true gamechanger has been launched in the crypto-shpere!
Introducing XCH4NGE: A P2P Cryptocurrency Driven Platform Aimed at Disrupting The Traditional Digital Trading System.



XCH4NGE is a peer-to-peer platform, created to facilitate the buying, selling, and storing of cryptocurrencies from anywhere in the world with great ease.
XCH4NGE'S ability to place simplicity as one of their top priority makes it stand-out among other competitors. By providing a top-notch user-friendly interface, XCH4NGE is able to bridge that wide gap that has been existent for over a decade between man and his interaction with various forms of digital assets; majorly cryptocurrency.
XCH4NGE: The True Game-CH4NGER in the Cryptosphere
XCH4NGE creates an ecosystem where users have full liberty to acquire digital assets in form of cryptocurrencies with so much convenience using fiat currencies. Providing a vast marketplace where users can transact with various forms digital currencies between themselves with XCH4NGE just having to be the umpire which oversees those transactions to ensure every step runs smoothly.
At this juncture, if you're still oblivious to the fact that XCH4NGE isn't just like every other conventional P2P platform but a true game-changer then I would love to show you how and why XCH4NGE is on a different level compared to others.
What Makes XCH4NGE Stand Out?

XCH4NGE fully understands the importance of customers satisfaction, that's the main reason they created a platform whose interface can be fully understood and utilized by users who have little to no knowledge about cryptocurrency.
With such unique improvements, XCH4NGE has been able to create an ecosystem where convenience and comfort can be experienced even when the most tedious and complicated form of tasks are being performed.
Top-Notch Speed, Reliability and Security:
With XCH4NGE, speed, reliability and security is guaranteed . With transactions running at lightning fast speed, users can perform their regular businesses on the platform at any time of the day and from any part of the world.
By leveraging the best and most modern form of technology, XCH4NGE is able to provide state-of-the-art security to their platform. The KYC/AML verification process is another big step which will help to prevent the use of this platform by malicious individuals with wrong intentions.
Unlike LocalBitcoins and few other platforms whose features are even struggling to attain half of the standards the Ultra-modern XCH4NGE has set, the multi-currency options provided by this highly sought after platform gives its users the opportunity to enjoy flexibility like it has never been experienced in the cryptoshpere.
XCH4NGE, being a true game-ch4nger creates room to accommodate users preferences. With full knowledge that the choice of users shouldn't just be restricted to a certain central form of currency, that is why unlike LocalBitcoins, a wide range of options have been kept in place for users to choose based on their preferences.
With leading cryptocurrencies like Etheruem, Ripples, Bitcoin Cash, Litecoin and a wide range of others planned to be added soon, XCH4NGE is obviously unstoppable!
XCH4NGE understands the importance of transparency and how it impacts greatly to the development of an organisation. Just like a popular saying goes "Transparency is key to reciprocal accountability and it paves way for total trust in the system".
With XCH4NGE, there are no hidden charges for transactions because their pricing structure is transparent and competitive. This will go a long way to help build trust between users and this unique platform. With XCH4NGE, 'what you see is what you pay'
Unlimited Access to Customer Service:
XCH4NGE has put in place an effective customer service system which works 24hours everyday and 7days a week. Through this medium, users who experience any form of difficulties during transactions or have any other query related to the platform can have real-time communication with customer service agents who are always ready to give assistance.
How Do I Get Started?

Step 1
Firstly, you have to log on to XCH4NGE Official Site and create an account. With their user-friendly interface, creating an account is as easy as A-B-C
Step 2
After reading and agreeing to their Terms of Use and Privacy Policy, as well as the marketing emails. Click on the register button and you are ready to XCH4NGE!
Step 2
The email confirmation is quite easy and will take few seconds. You just have to check in your mail box (The email you provided during account creation) and click on the confirmation link sent by XCH4NGE. As an alternative, you can copy the code and paste in the highlighted column.
Step 4
In order to enjoy the platform to its full capability, you will be required to complete the KYC steps before trading. Protecting your identity and your transactions is XCH4NGE's top priority. The KYC procedure requires your real identity. So a photo of a valid means of identitification provided in your country such as Driver's License and National Identity Card will be needed
Use Case
David is an avid crypto-trader who specializes in buying and selling of cryptocurrencies. He uses
LocalBitcoins to facilitate most of his transactions which helps him conveniently acquire Bitcoin using fiat currency.
However, David felt restricted in so many ways because most times the need to acquire other forms of cryptocurrencies would arise and the platform which he uses couldn't offer that.
Luckily he got to know about XCH4NGE from a close colleague from work and since then he has been able to enjoy the flexibility other platforms
couldn't provide. David became a happy and fulfilled trader.
Summary


In a world where digital currency thrives, the need for an efficient system to help facilitate the convenient management of assets is vital.
XCH4NGE is obviously not just an improvement of the other P2P platforms which has existed before now. XCH4NGE is the future the whole crypto-sphere has been anticipating.
For More Information and Resources :
XCh4nge Website
XCh4nge Medium
XCh4nge Twitter
XCh4nge Telegram
XCh4nge Facebook
All unsourced images were culled from project's official website
Author: Pius Ima-Abasi
Bitcointalk username: mrrpiusz
Bitcointalk profile URL: https://bitcointalk.org/index.php?action=profile;u=2290998