Selling my old XYZ Da Vinci Jr 1.0 #3Dprinter!!
Everyone check out my auction for my old Da Vinci Jr.. I am selling it because I upgraded to a Robo R1+ & do not have the time to fix this one. This is a great entry level/#Parts #Printer for a #Hobbiest, #Maker or #Entrepanuer to start on!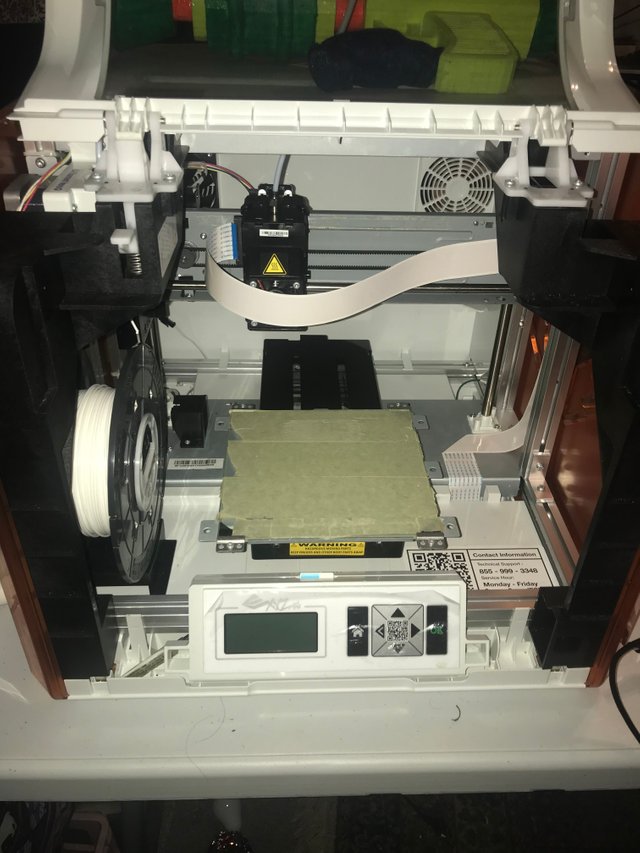 The bidding starts at $42.50 and I have the reserve set for $100. The extruder drive gear (the gear that pushes #filament to the extruder) is stripped and needs replacing. It is not a hard task to do but I simply don't ha e the time to do it.
However all the rest of the parts work, extruder, RFID filament spool insert, power supply, glass build plate, etc.. I have treated this printer with extreme care I even still have the plastic on the #LCD screen!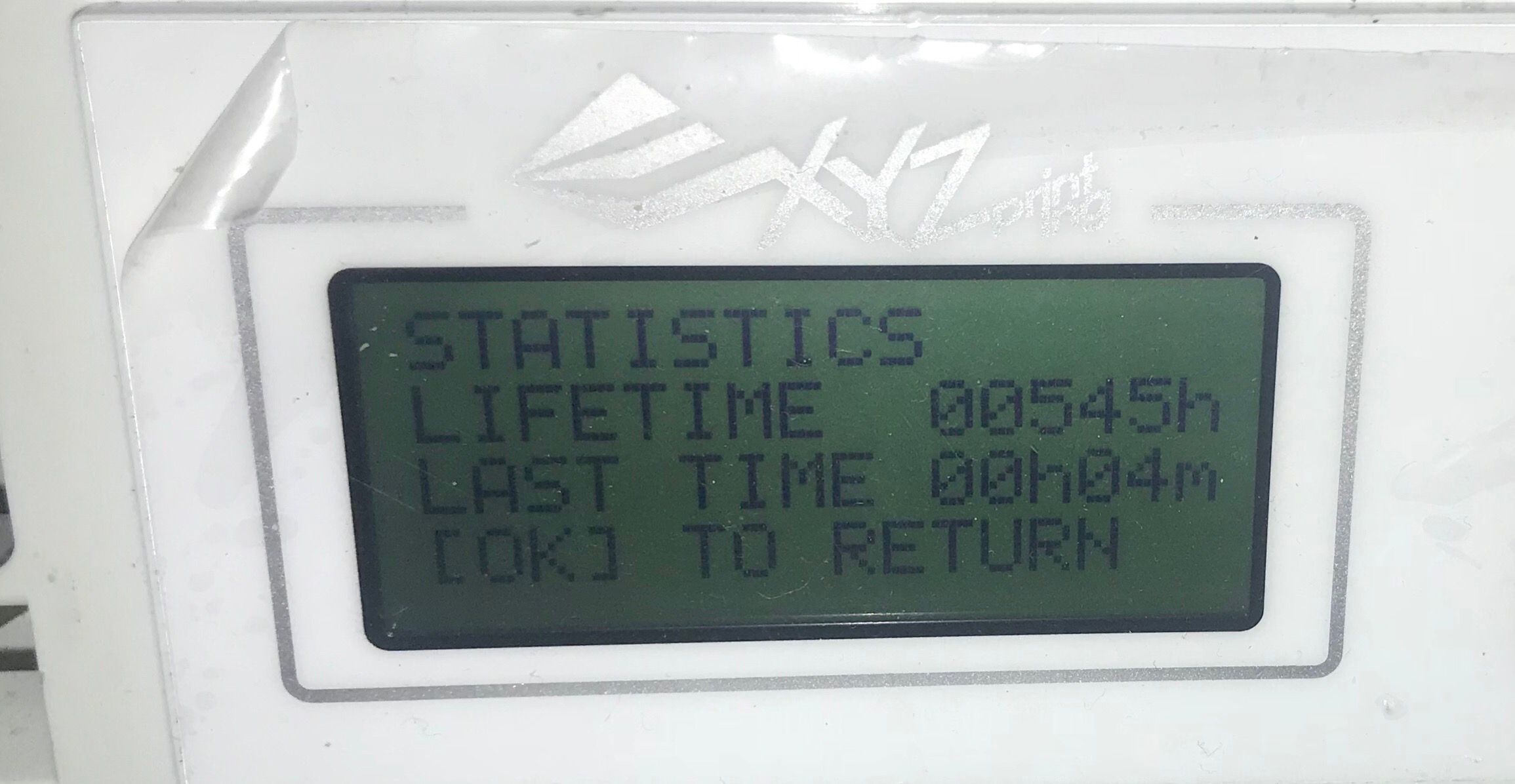 I took such extreme care with this printer because it was my first, and I really want it to goto a loving new #Home. The #extruder is in amazing shape. New extruders are around $99 plus shipping to replace and the glass bed goes for around $50 (according to the XYZprinting #website).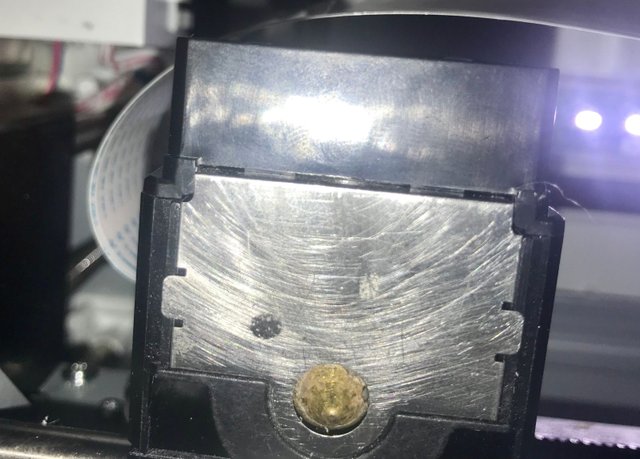 So if you need some replacement parts or have the time to get a new extruder gear you will have a #3Dprintet for a very low cost! I will send any XYZ filament that I have left to sweeten the deal!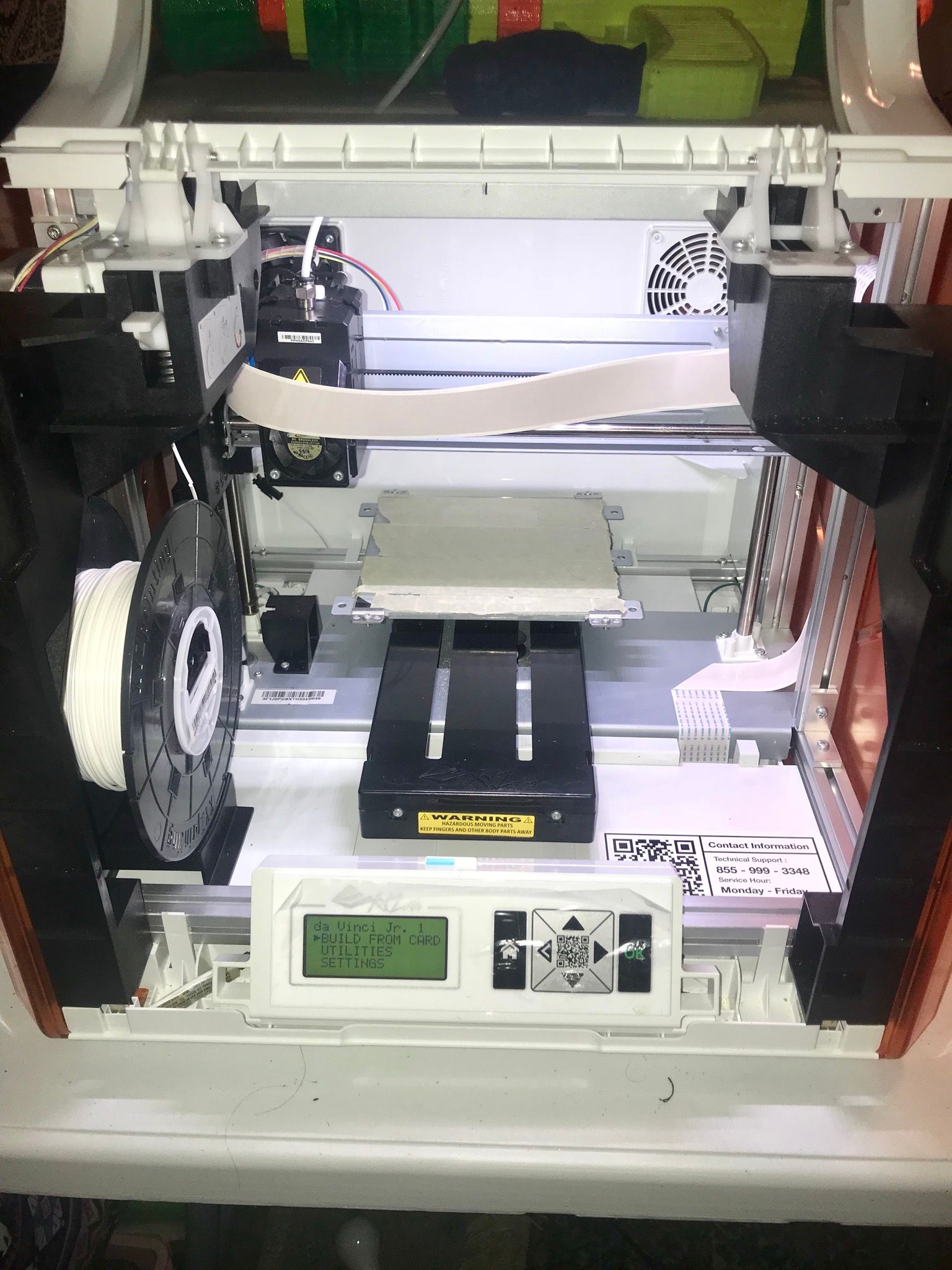 So take a Glance at my #Ebay auction page to get in on a low priced 3D printer w/ this link:
https://rover.ebay.com/rover/0/0/0?mpre=https%3A%2F%2Fwww.ebay.com%2Fulk%2Fitm%2F282829183140
—-
*All photos posted were taken by me in my home Copyright January 30th 2018 - All Rights Reserved.