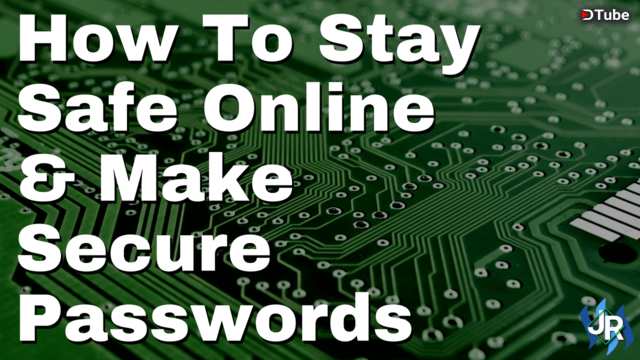 ---
Passphrases Not Passwords
This is an important distinction. The term 'password' indicates a single word instead of multiple words. The longer a passphrase is, the better. This is because each new character adds more entropy. Entropy is what makes the passphrase hard to guess by both computers and people.
The best method to form a passphrase is to use a system that has no ties to us. A passphrase that has our school name, birth month, and the name of our first pet may be long, but these days information is bought and sold. It does not take long for someone to learn such information about us.
Dice Lists
This is where dice lists are the most useful. A dice list is a list of thousands of words next to numbers. Search online for "EFF Diceware List" and download the file. To use this list to make a strong passphrase we take five dice and roll them. Write down the numbers and roll again. Do this five or six times.
Now those numbers we wrote down correspond to words on the list. What we get is a passphrase that looks something like this:
ramble-chowtime-modified-twins-flyable-brutishly
A string of random words that have no relation to us at all. Since it is words, it is easy for us to memorize, but due to its length it is extremely hard to guess.
Thanks For Watching!
If you have any topics that you would like me to cover please feel free to comment them below and I'll add them all to my list!
All images came from royalty and attribution free sources unless specified.
---
Looking to take your Steem based creations to the next level?
Join us over at the Creators' Guild Discord group! We are here to encourage, support and increase the creation of quality content.
---
If you have any questions about the future of Steem
or my witness please feel free to message jrswab#3134 on Discord.

Click here to vote with SteemConnect!
Or go to https://steemit.com/~witnesses
You can see all active witnesses on @drakos' steemian.info
---
Click here to join the mailing list and get exclusive SDB/STEEM giveaways!
Looking to support my content creation efforts outside of the Steem Blockchain?
Check out jrswab.com/support
---
Keybase | Twitter | Twitch | Instagram | Gab | Minds | Anchor
---
▶️ DTube
▶️ IPFS