According to Arthur Goldstuck, a journalist and commentator specialising in media analysis for the ICT sector as well as Internet and mobile communications, Africa will have the youngest population in the world.
In addition to this Africa will also deal with the second largest population from a continental point of view.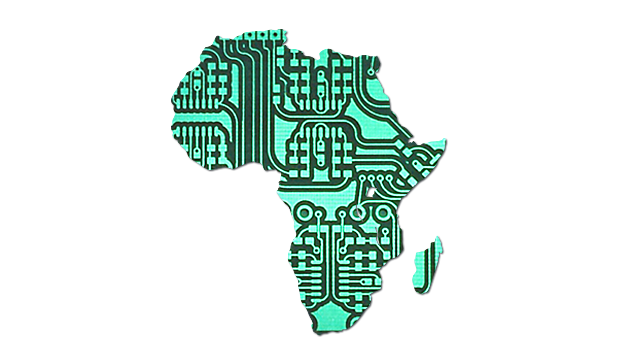 Image Credit
"Africa is poised to become the bread basket of the world, and African innovators and entrepreneurs have a good understanding of the bottom of the pyramid consumer," Goldstuck said.
You can view this very interesting article here
Possible solutions that could drive an energy revolution on the continent.
Africa, is very active in the mobile sphere. Africans does not necessarily have access to computers, but one thing that you can bank on is that most African's will have a smart mobile phone, if not more than one. The mobile revolution in Africa, which as a result of affordable and more reliable cellular phone company networks, which became opposition to the more expensive government owned fixed line networks, allowed most people in Africa to own a smart phone.
Hundreds of millions are now connected. This is a massive leap for the whole world, as we now have access to many more entrepreneurs. One thing that is used more in Africa as the rest of the world is Mobile banking and then you also have electronic payments like m-pesa and bitpesa.
As a result we can look at some interesting new business models and ideas.
I found a very interesting article on this which was published back in March 2017
Accessible and affordable financing for solar power:

Africa is known for its mobile payment innovations, and innovative companies like M KOPA have built on this to bring solar power to hundreds of thousands of homes without power in East Africa, through pioneering financing models.
The customers pay a small deposit and then pay off the rest of the kit over a year in 360 daily instalments using mobile money transfers.
The daily payment model substantially increased accessibility and affordability.
The box kit consists of a solar panel, multi-device charger, lights, radio and a pay-as-you-go SIM card.
This model has brought electricity to over 400 000 homes.

Image Credit
There is a massive influx of investors looking for opportunity in Africa. Africa is one of the few untapped markets in the world. The problem is however that the business rules in Africa, is much different than in the development world. Many first world country companies have tried to crack the nut in Africa, but did not succeed.
Like they say Africa is a tough country
I believe that you should get specialist consultants who understand the markets, the culture and the way of doing business.
It is not an easy environment to do business. To top it all each African country have different laws, tax systems, and many other things. You will not necessarily be successful in a country like Uganda, even if you are already successful in the neighbouring Kenya as there is different ways of doing business in each country.
There is however great potential If we can combine the technology spoken about above with the likes of blockchain and crypto currency as you will have a winning solution in Africa. But just like the rest of the world, regulatory structures will be formed to govern.
Happy Steeming!
---