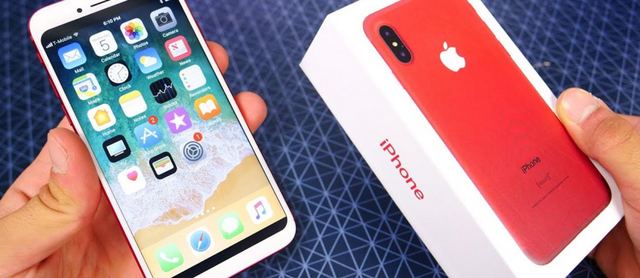 Apple's new products always attract the attention of many people. No exception iPhone products owned. Because of its popularity, the iPhone became one of the most widely copied products by many people.
Recently, emerging iPhone replicas appeared on the market. Not iPhone 6 or iPhone 7, this smartphone mimics an iPhone 8.
Copies iPhone 8 is quite silly, the article Apple itself has not released the smartphone on the market.
Knockoff iPhone 8
The famous YouTube channel that often talks about Apple is re-creating a new video. In this 13 minute 33 second video, EverythingApplePro, created a video called iPhone 8 Clone Unboxing !.
IPhone 8 imitation is priced at quite affordable. For just $ 100 (Rp1,3 millions), you can bring home this red 8 red iPhone.
For the operating system it uses, iPhone 8 imitation is not using iOS, but opponent versions of the operating system android with iOS-like launcher.