Congratulations on your amazing record! It is mind blowing to know that something as small as a bug not only can cause a run to be less than hoped but that with your technology you could actually detect the difference while in the middle of an attempt!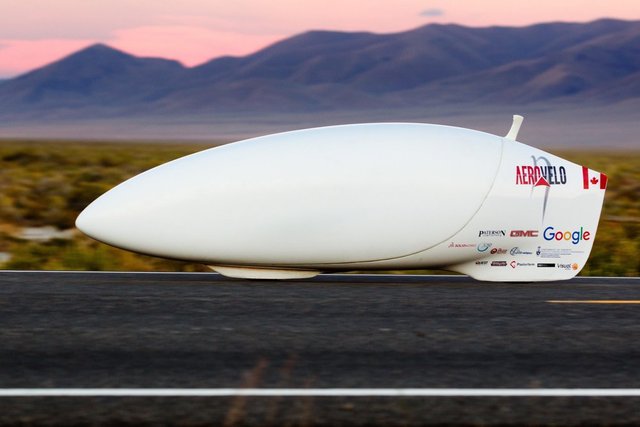 Todd and Eta after coming through the timing trap on the record setting run. Courtesy of Bas de Meijer.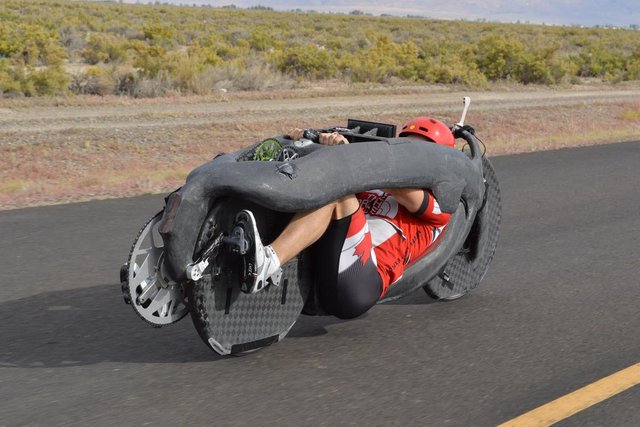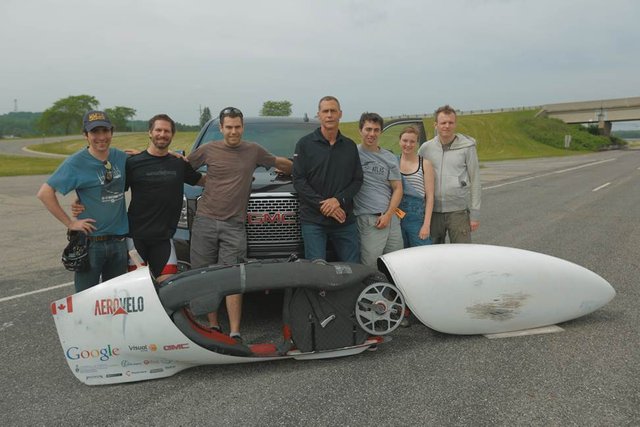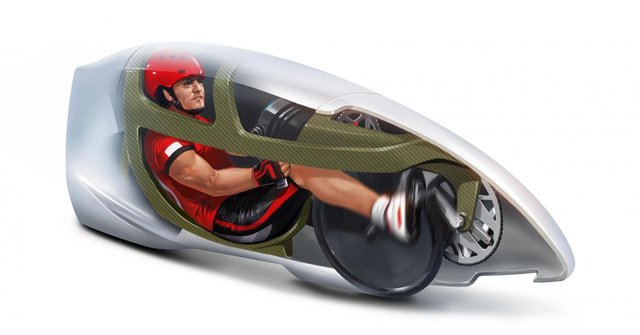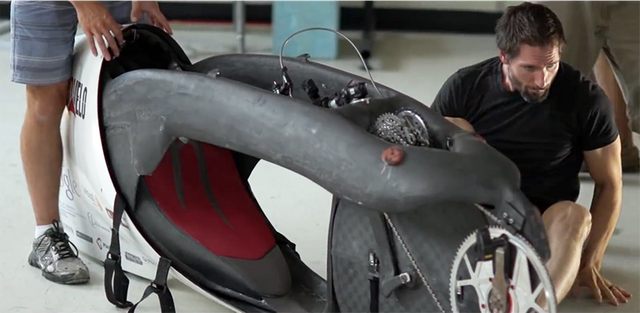 Images credit: Aerovelo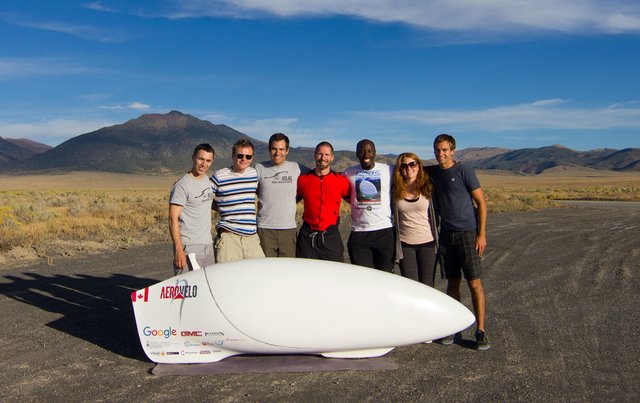 The Aerovelo team gathered together once more, this time coming from various parts of the U.S.A. and Canada. From left: Trefor Evans, Tomek Bartczak, Cameron Robertson, Todd Reichert, Mike Kiiru, Jenny Reichert, and Alex Selwa.
On September 17th, 2016, Aerovelo succeeded in further pushing the human-powered speed record to an astounding 89.59 mph (144.17 km/hr).
---
If you enjoyed this post please Upvote, Resteem and Follow @futureentech for more creative and informative articles...