Hi Steemit family!
The return of analog cameras, meet the new Jollylook
If you are a lover of analog photography sure this invention that has brought us the CES 2019 will enchant you, it is a model developed by the Japanese company Fujifilm that closely resembles the models of the first cameras, a jewel in industrial design as well as having excellent features. Meet the Jollylook. Come with me to know some of its features.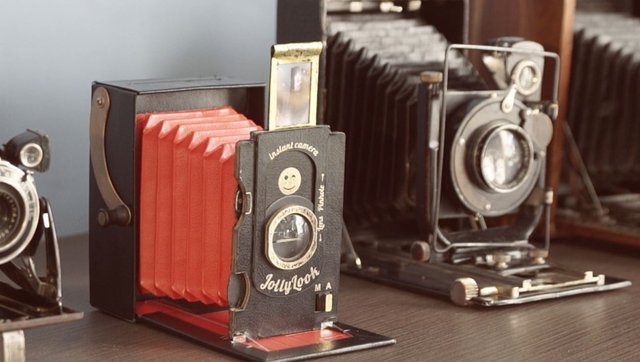 source
Jollylook is an instant analog camera, one of its parts is manufactured with recycled cardboard and is fully compatible with Fujifilm Instax Mini film, according to the Japanese company Fujifilm this camera has been designed without electronic elements, the design is based on the original plans of this type of cameras where the parts were made with cardboard, such as the diaphragm and shutter, in addition to being recycled is a camera that is environmentally friendly.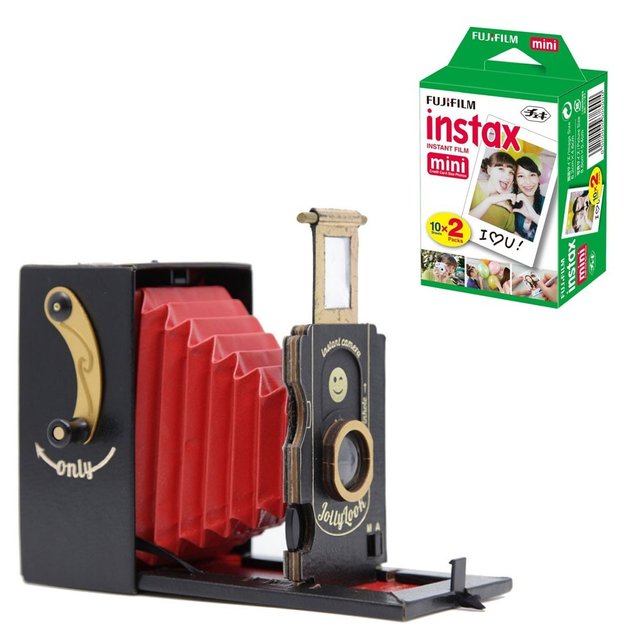 source
This design is not the only one in its retro style, the brand Sony relaunched in Japan a line of vinyl records with national artists, and is that Japan despite being one of the most advanced countries in technology and where 90% of the industry is robotized are great lovers of their own inventions which continue to use to this day. So it doesn't surprise me at all that they are launching a camera not only analog but also with a vintage design, also today the sales of analog cameras and movies have grown enormously.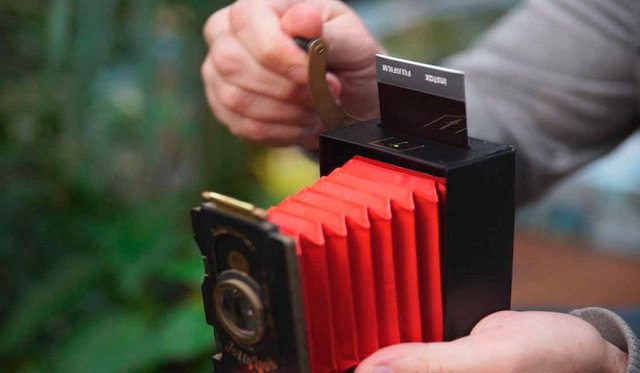 source
The operation is identical to an analog camera, if you had the privilege of being part of that generation that managed to enjoy analog photography because you will not be difficult because if it is the same, just adjust the lens depending on the type of photography you want to make, such as a macro, or a horizon or landscape and traditional portraits, choosing the parameters for a correct exposure, the proper opening, and press the trigger, and automatically start the process of developing and only 4 minutes you will get a beautiful picture.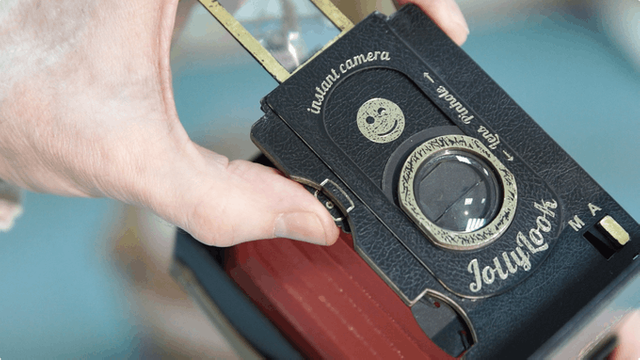 source
This initiative was launched through crowdfunding, in just 3 weeks managed to achieve the figure of $ 80,000 of the $15,000 that had set as a goal for the manufacture of the analog camera vintage style. If you want to set aside the quota just enter Kickstarter and for a modest price of $ 35 you can set aside the pack that includes a cartridge and camera.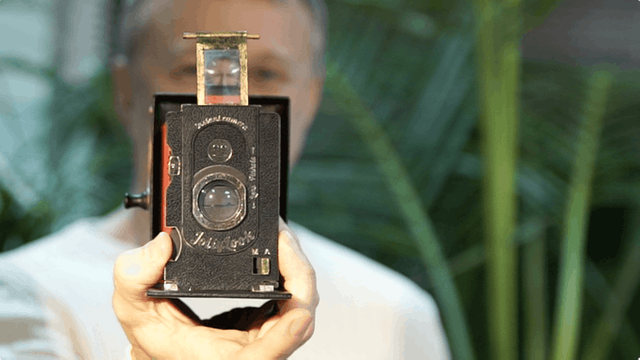 source
It is difficult to believe that in this century where digital and intelligent technology is embracing everyone, there are noble initiatives to bring back technologies from the past that in my opinion are even better than the present ones, which uses analog film and everything is mechanical - chemical, the film is the Fuji Instax mini that is very similar to the Polaroid, this is very motivating above all for children who will have the experience of knowing how analog photography worked.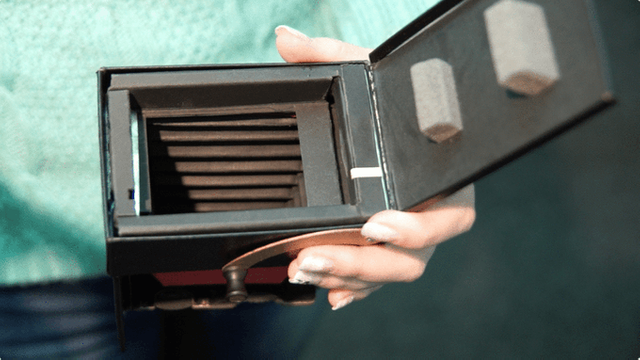 source
The other remarkable fact is its manufacture with recycled materials and it was to be expected that it was so, as a reminder and compensation of the photography industry that has used materials without respecting nature,
Among its technical features, we have that it has a diaphragm aperture ranging from f/8 to f/64 a pair of lenses that will serve to take photos of landscape, portrait, and macro. Just press the release button and then through a crank extract the film, inside a roller break a capsule containing the liquid developer.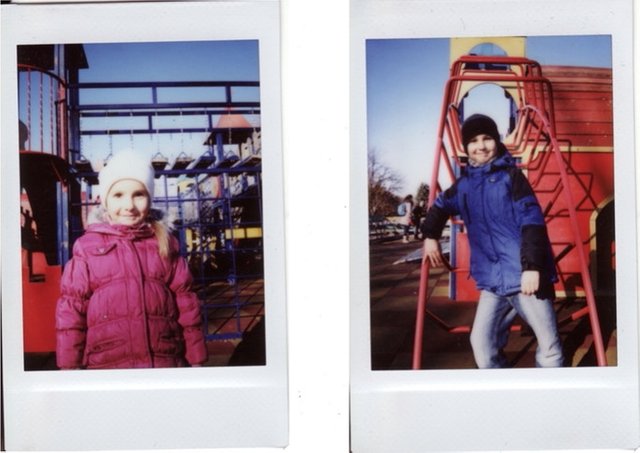 source
This is something that will delight lovers of steampunk culture, for being a jewel of universal photography in addition to having a charming appearance, in addition to offering the experience of returning to take analog photography, is too much in one product.
source
Thank you for reading
---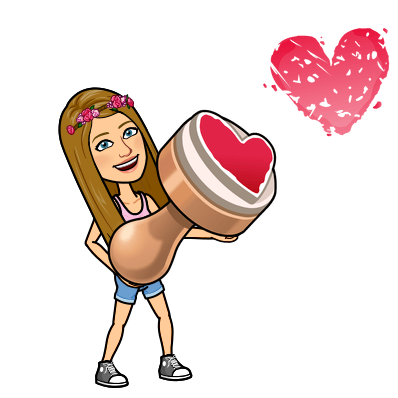 If you liked reading this article, feel free to FOLLOW ME, UPVOTE and RESTEEM! It's always appreciated =D. Thank you all for your support and see you soon for the news flamingirl's adventures!