Introducing ASP.NET Web Pages - Getting Started
What Is ASP.NET Web Pages?
ASP.NET Web Pages is a framework that you can use to create dynamic web pages. A simple HTML web page is static; its content is determined by the fixed HTML markup that's in the page. Dynamic pages like those you create with ASP.NET Web Pages let you create the page content on the fly, by using code.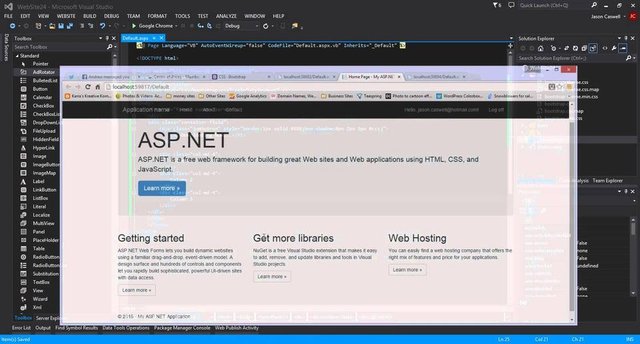 Building Websites in ASP.NET
ASP.NET offers three frameworks for creating web applications: Web Forms, ASP.NET MVC, and ASP.NET Web Pages. All three frameworks are stable and mature, and you can create great web applications with any of them. No matter what framework you choose, you will get all the benefits and features of ASP.NET everywhere.
The ASP Technology
ASP and ASP.NET are server side technologies.
Both technologies enable computer code to be executed by an Internet server.
When a browser requests an ASP or ASP.NET file, the ASP engine reads the file, executes any code in the file, and returns the result to the browser.
Web Pages Tutorial
If you are new to ASP.NET, Web Pages is a perfect place to start.
In this Web Pages tutorial you will learn how to combine HTML, CSS, JavaScript and server code, using server code written in VB or C# .
You will also learn how to extend your web pages with programmable Web Helpers.