I can 100% agree with this ; in fact, some people say that i am crazy, but with the fact that the AI - Sophia, wants to become a mother, and then there are things like incubators for human children, whats stopping them from slapping that on sophia and impragnating her, would that not make her a Virgin Mother ?
How about the images of the Egyptian Sun God RA ?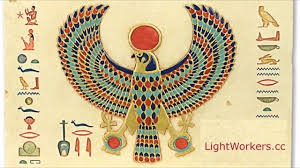 Has actually been seen in the sky over the past few years, very soon after the Mayan calander ended .

PLEASE NOTE THAT ALL OF THIS WAS FOUND AND I DO NOT OWN ANY RIGHTS TO ANY OF THIS INFORMATION *
SO - with that being said ; this is VERY close to what the bible has been saying ... if Sophia ends up with child, then it only stands to reason that mankind has re-created the bible, using technology ; what would our future hold if machine ends up worshiping mankind because of its own extintion ?
WELL - that is no longer a problem !

*Again ; none of this is my own information, all of this was found on youtube/google .