Lifi a same concept like Wifi but this has improved speed and privacy.
Here the data transfers through light to devices as speed of light is very high so data through it can be done at a high rate up to 100gb/sec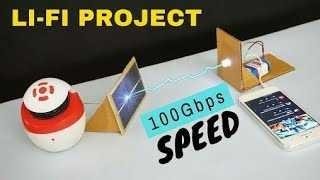 This technology was found a years ago but it's still developing and we will be seeing it in future
What are your ideas about it ?
You liked Lifi or not ?