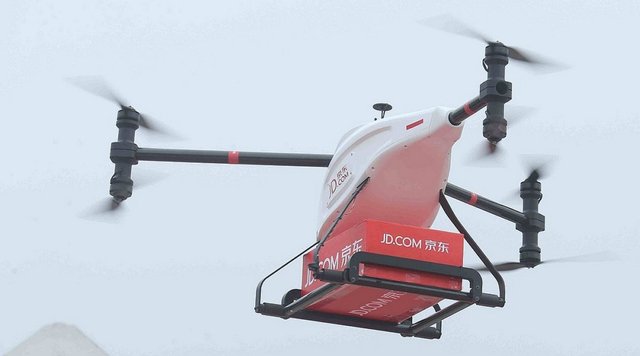 One of the biggest shopping days of the year in China is the Singles' Day shopping festival and it is hailed as the world's largest online sales event. This year, online sales surged past $1 billion within just the first five minutes of the festival. After two hours it had climbed to over $7 billion and kept climbing past $14 billion when the day was through. This far surpasses other shopping holidays like Black Friday, Boxing Day, and Cyber Monday.
And during this particular occurrence of the festival, a Chinese company known as JD.com Inc., began its very own drone delivery service in areas like Jiangsu, the Sichuan provinces, and Shaanxi. The company happens to be one of the largest e-commerce players in the country.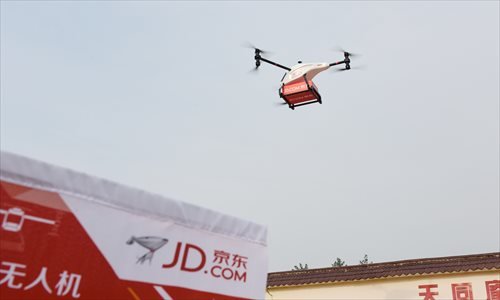 Some of you might remember when Amazon announced similar plans for drone delivery a few years ago. But because of FAA regulations, it proved too difficult for them to see their business idea through to full inception. And earlier this year, 7-Eleven was able to acquire FAA approval for their own drone delivery service in Reno, Nevada, and they were already able to successfully deliver a package to a U.S. customer. But they aren't the only companies looking toward drone delivery. Domino's Pizza in New Zealand has also announced plans for testing its own drone delivery service.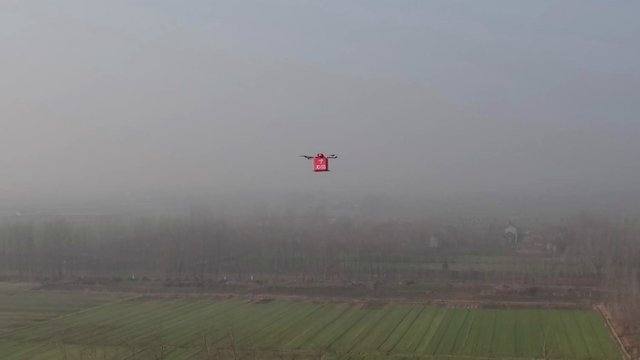 Beijing-based JD was able to acquire all of its necessary permits and clearance, in order to launch the delivery program fully. So far, the program has roughly 30 drones involved that are able to deliver packages that weigh anywhere from just 5 to about 15 kilograms. And they are able to travel up to 50 kilometers. The company has said that it hopes to expand the program quickly, and perhaps by the end of next year we could see more than 100 routes being offered and available for drone delivery operations.
pics:
dronesplayer
global times.cn
qz
Sources:
http://www.wsj.com/articles/wal-mart-in-talks-to-sell-chinese-e-commerce-business-to-jd-com-1466423930
http://fortune.com/2016/11/10/alibaba-singles-day-sale-total/
https://sites.7-eleven.com/news/07-22-2016-7-eleven-teams-with-flirtey-for-first-ever-faa-approved-drone-delivery-to-customer-s-home
http://fortune.com/2016/11/14/jd-china-drone-delivery-singles-day/
http://www.scmp.com/tech/china-tech/article/2045583/drones-take-flight-singles-day