Has Technology Forgotten Basic Functionality?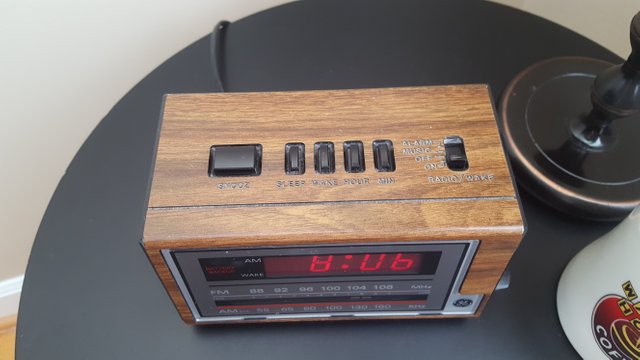 Back when I was a young child, I built my first crystal radio. I remember being up in my room, that I shared with my two brothers, and listening to the broadcast from WGN in Chicago. It was amazing that I could listen to a radio station from another state with what amounted to just a few pieces of wires and electronic bits.
When I got older and only had to share a room with one brother, the parents got all of us our own little radios. I believe the basic functions were AM/FM, tape, time, alarm, sleep and snooze. The most important feature to me was the sleep feature. This allowed the radio to play for 45 minutes as I drifted off to sleep. If I wasn't asleep, I could hit the button again to listen for another 45 minutes. Or, if I had enough, I could hit the button, while music was playing, and it would cut off. This is not to be confused with the snooze button, which would turn off the alarm for a minute or two, before screeching back to life in an attempt to get me out of bed.
I think I had that small square radio all the way through high school. It must have gotten lost or thrown out when I went to college. Of course, I also had a portable radio (i.e. boom box), but it didn't have an alarm or sleep feature.
Fast forward to now. Now, everything is done with your phone. You can barely find a music player today, because they all lost out to phones, even if the sound quality and functionality was better. This is a related rant, because I would like to put a radio in each of my kids rooms, but I don't want buy a phone, just so I can put a Bluetooth speaker in their room. Also, the desire to have multiple digital music playing radios goes to a cost thing, which will be seen in this rant.
Knowing that phones are a poor substitute for a radio, manufacturers have been adding Bluetooth Speakers to the mix. At the start of this, these were just speakers and nothing more, but they have evolved.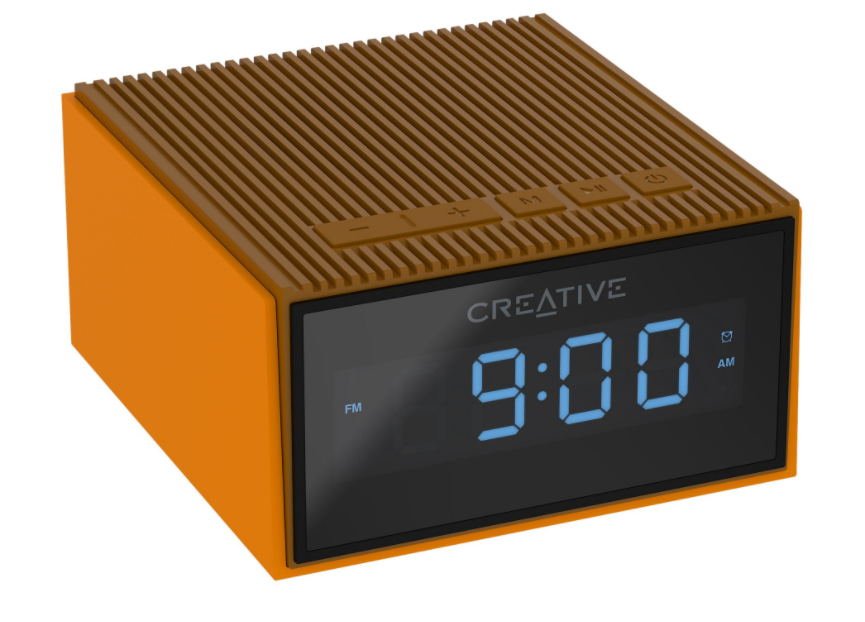 This is the Creative Chrono. It is a Bluetooth speaker with a clock. It also has buttons on it. And, unlike a lot of Bluetooth speakers when they first came out, it has a slot for a MircoSD Card, so you don't need to hookup your phone to it in order to play music. It can also be connected to a second speaker to provide stereo sound. But, it doesn't have a built-in alarm, let alone a sleep function.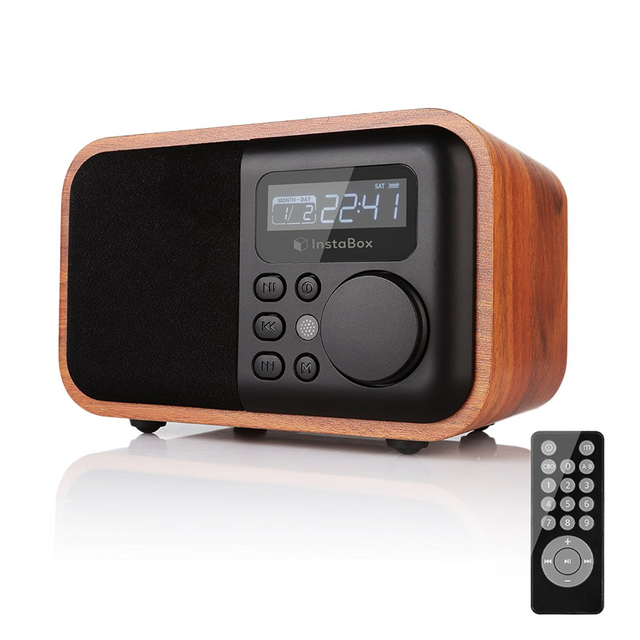 This is the InstaBox i90 Wooden Digital Multi-Functional Radio. According to its website, it has a remote control.
Remote Control: Includes a small portable remote with 2 meter range for easy access to all of i90's features including volume, bluetooth, and sleep timer.
Yeah!! A sleep timer. But, it is on the remote control. Why isn't it on the InstaBox itself? Do I really want to fumble around for the remote control, when it would be easier for me to reach to the InstaBox and then find the sleep button? True, for the most part, I would just start the sleep timer and then go to bed. But, like I mentioned at the beginning, what if I want to hear more music or cut it short? I have to find the remote!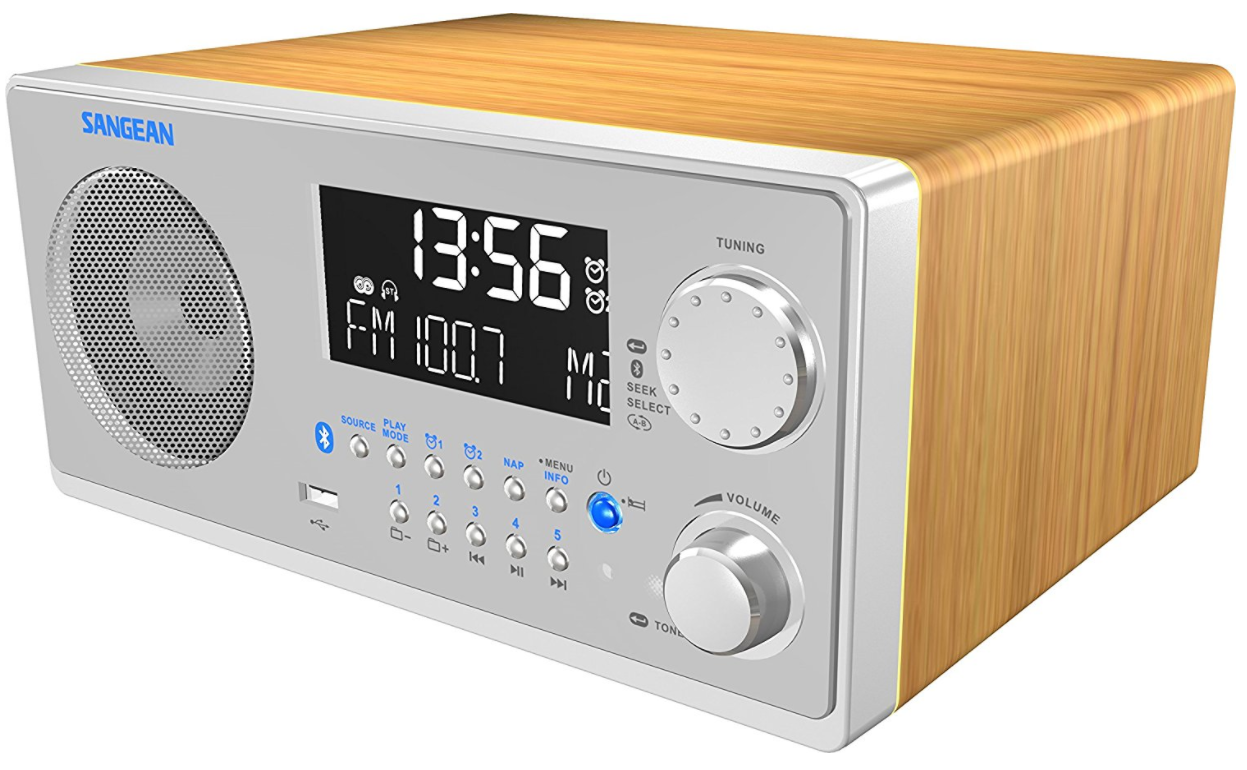 Here is the Sangean Wooden Cabinet Digital Tuning Receiver. It actually has a sleep button! Well, it calls it a nap button. But, good luck hitting it on the first try and not one of the two alarm setting, mode, or preset buttons if you aren't looking at it.
Don't these people test this with people pretending to be lying down for a nap? But, kudos for having a nap button.
As I was searching through the different radios, I was giving up hope. Radios are supposed to be cheap, but I guess when phones took over, the demand dropped, so the prices went up? It somehow is more expensive to make radios today, because of...technology? The Sangean is $140 on Amazon. That is ridiculous for something that is most likely made of plastic and fake wood. The technology for alarm, time and radio hasn't really changed that much and the components should be very cheap. I would think that Sangean, at most, should cost $40. The InstaBox i90 costs only $50 and it looks like a designer actually looked at it during the process.
And why am I only getting 1 speaker? What is up with that?
I'm looking at you Tivoli!
What happened to design and function?
Did we go so far down the one button road, that we gave up on what really worked?
Anyway, there are cheap radios in the $20 range with sleep functions, but they don't have MP3 SD cards, which I guess is the $20 upcharge. Well, that and Bluetooth. And, after doing some search, I did find the SPARC SHD-BT1 Bluetooth Table Top Radio that is listed for $70 on Amazon. It doesn't have great reviews, buy it does have a sleep button on the top. Nice and big. Right where it should be.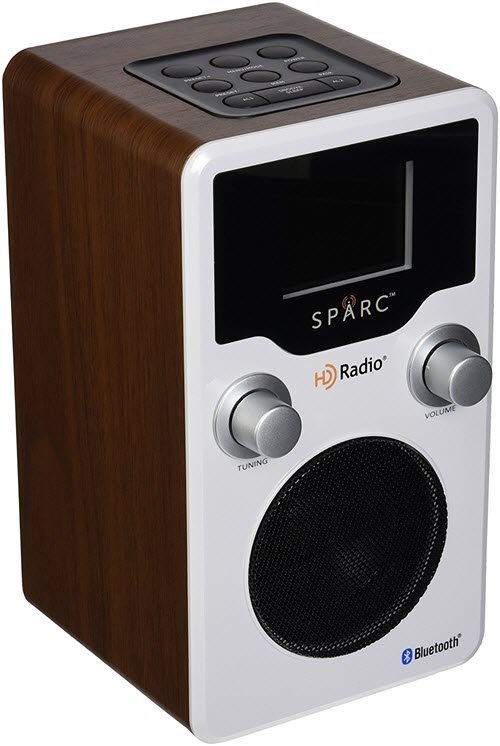 But, sheesh! For $70, it should be able to pick up Internet radio.
I'll never be satisfied.

---
Let the positive energy sing!

More Power to the Minnows!!