Amazon.com should accept Bitcoin and Litecoin cryptocurrency as payment methods ASAP
The petition is going great down to less than 1000 signature for the goal. Be the change at Change.org!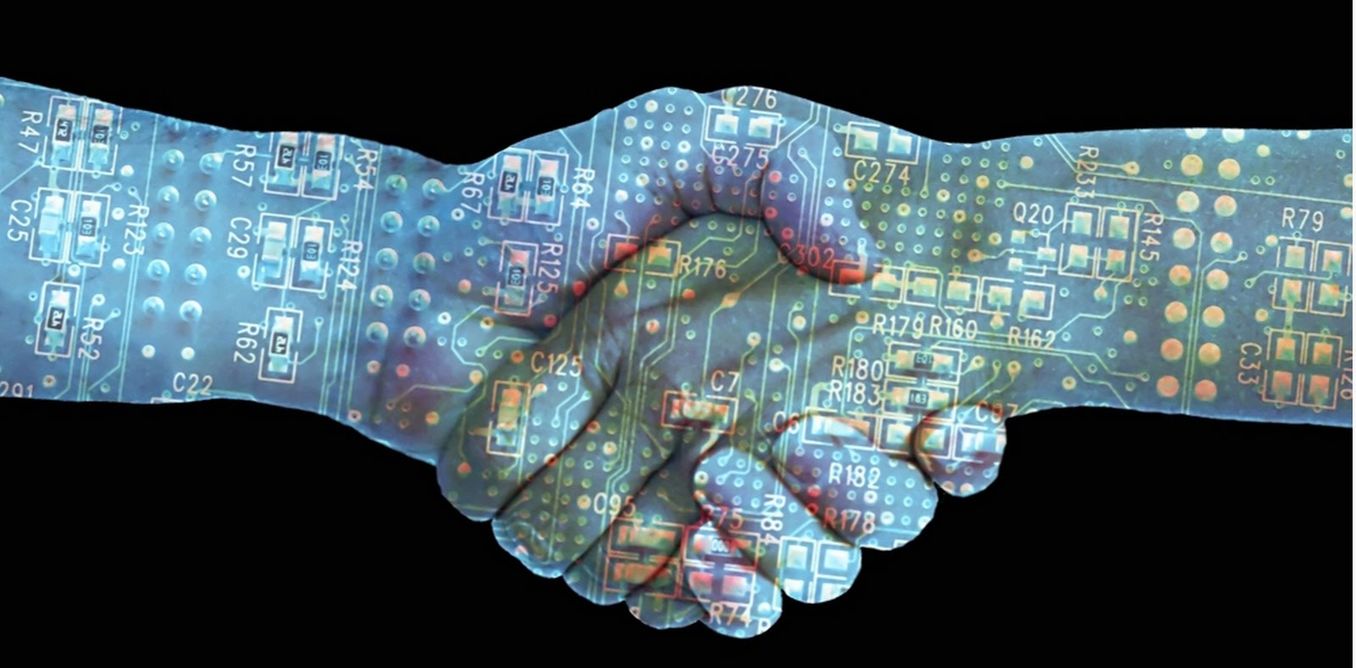 Link to petition at Change.org: https://www.change.org/p/jeff-bezos-amazon-com-should-accept-bitcoin-and-litecoin-cryptocurrency-as-payment-methods-asap
Quote from the article
"Acceptance and intelligent integration of these efficient and groundbreaking payment methods will lead to more streamlined commerce and an improvement in the purchasing experience for the many millions who shop Amazon. This logical expansion in the payment options for Amazon's customers would help to proactively modernize the purchasing process and ultimately improve quality of life by bringing together the most efficient distribution systems with the most efficient and convenient payment systems available."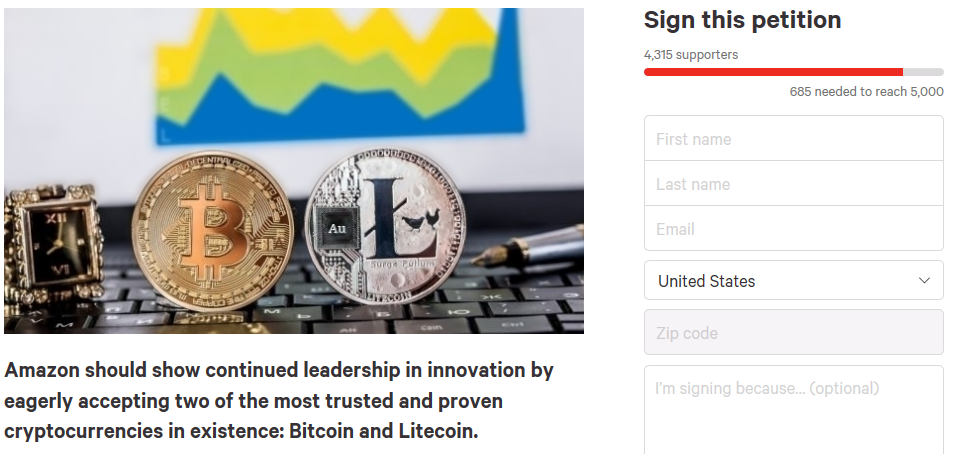 @cryptosight