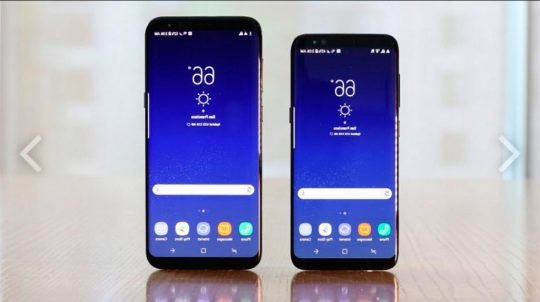 The world's top smartphone maker Samsung is going to bring super mini phone market to Samsung Construction companies say that Samsung Galaxy S Nine and Galaxy S Nine Plus Mini phones may come to customers by the end of March next year.
For years, Samsung has been working to bring curved display brands to the market. This five-inch screen phone has an edge-to-edge screen. Galaxy S Nine or Nine Plus can not be featured on this phone.
While coming to the Galaxy S Seven and the Galaxy S Eite market, they were heard that their mini version was coming. But these phones did not come to the market in the end. However, the company said that the Galaxy S Nine and the Galaxy S Nine Plus Mini phone will come in the market.
Galaxy S Nine is made in the same way as Mini Galaxy S Nine. There will be a finger print scanner in the mini-phone display of Android 8 powered. It is being speculated that Galaxy S Nine of Dual Camera will be popular for its size.
In the Mobile World Congress next year, the phone will be handed over to the subscriber. Organizations of the world's mobile operators organized the GSMA Mobile World Congress. It is not known how much money will come in the hands of the phone buyers. References: The Inquirer and GSMRina.