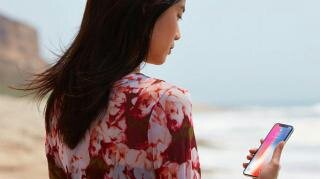 IPhone technology in Apple iPhone has been surprised by the fact that Apple has left the US technology market Apple Apple Many people are thinking of buying a new iPhone. But market analysts say that the iPhone can not wait for a few more days to buy. Because Apple will bring three new iPhones in September next year. These three smartphones will be like the iPhone Tens
KGI Securities analyst Ming-si Qu told the Taiwan-based market research institute. He has already become known for analyzing Apple products. His prediction about Apple's new product has come true. The technology website Nine to Five Mac and MacRumors report said that the models of the 2018 models will come up with an Edge-to-Edge display like the iPhone TEN.
Kuo said, there are two iPhone models in the OLYD display in 2018. The second version of the 5-inch 8-inch iPhone TENE OLED display will be used. There will be a six and a half-inch display. However, the 6-inch-size-inch iPhone has an LCD display. The price of this model will be relatively low.
Apple's new three iPhone will have features like Trudepath Cameras, FaceBook.
On the basis of Apple's supply chain, Qu said that the work of creating the OLD display for the iPhone next year will be started in advance. As a result, buyers will not have to wait for new iPhone handsets.
The demand for iPhone tens is increasing
According to the Apple authorities, the most wanted phone this year was Apple's iPhone. This model has started selling from 3 November. Earlier the sale of the iPhone 8 and 8 Plus Apple's new iphone sales information was not officially published by Apple.
But KGI Securities's Ming-Cu said that Apple will produce 2.5 billion to 27 million iPhones in the fourth quarter of this year. But at the time of the 2 million to 20 million to 24 million iPhone tens will be sold. In the first quarter of 2014, there will be more demand for iPhone tens. Apple will increase production of iPhone tee by 35 to 45 percent this time. The demand for the iPhone 8 is decreasing, although there is a demand for iPhone tens. In the first quarter of next year, Apple's production of iPhone 8 will be reduced by 50 to 60 percent. References: The Verges