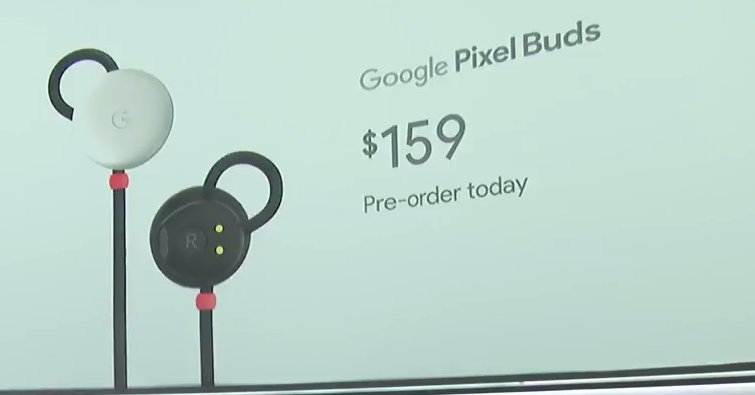 Google Pixel Buds are FINALLY available for pre-order for just $159, and work with Google Translate to provide real-time, two-way voice translation.
These Google-branded earbuds are just around the corner. Today at its annual hardware event, Google announced that it will be releasing these completely wireless earbuds in the fall. These Pixel Buds are circular and fit well into your ear, and feature several gesture controls, such as swipes and tapping as a way of switching songs, answering the phone, or adjusting the volume.
Give the right one a touch, and you will active the built-in Google Assistant, which will give you directions, remind you of events you've set, or allow you to access messages and music.
To further personalize the product and user experience, these earbuds will be available in three colors: Black, blue, and white.
While they work with any Bluetooth device, those who have Pixel will get a little something extra: The ability to activate Google Translate in order to get real-time, two-way language translation. Speak into the earbuds, and the phone's speaker will immediately translate whatever is said into the desired language, or vice versa, up to 40 languages.
If this isn't living in the future, I don't know what is.
---


Did you like this post? Upvote, comment, and Resteem. Follow me for more!
Cheers,