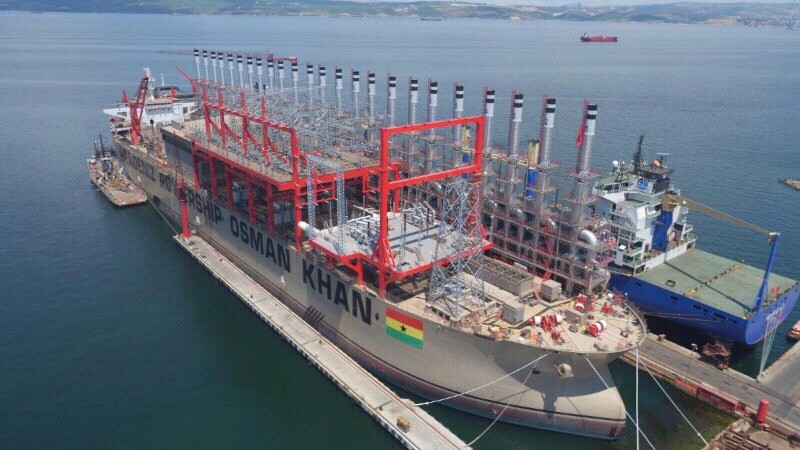 The Floating 480 MW Power Generating Station
Built by Samsung Heavy industries in Japan, MV Karadeniz Power ship Osman Khan is a 480 Mega Watt huge power generating ship. The operating capacity n any grid is from 100kV to 420kV with two separate overhead lines.
This special service floating power plant was designed and sent to West Africa Ghana to supplement the country's electricity production and supply. Part of the nation's effort to boost it's economy by generating a constant power supply for industries and start-up companies.
Design, Features and Capacity
Originally, Osman Khan was built in the year 2000 as a cargo Ship (Bulk Cargo carrier) with a length of 299m (981 ft 0 inches) long and weighing approximately 100,330 Tons "Gross Weight Tonnage" and 184,744 Tons "Dead Weight Tonnage".
Formerly owned by a firm in Sydney Australia called Teekay shipping, which was sold as a part of deals between Turkish base companies and Australia based companies in an international transactions.
Price
Purchased in the region of $17 Million USD by Karadeniz company, with a lot of modification work done on the former Cargo Ship (MV Pacific Triangle), it was converted into a floating power generating ship a project which lasted from the year 2014 to the year 2016, then it was commissioned and sailed to West Africa Ghana to begin full operations.
---
Image Source: LinkedIn Screenshots
---