SAP USES IOT AND BLOCKCHAIN IN PRODUCTION MANAGEMENT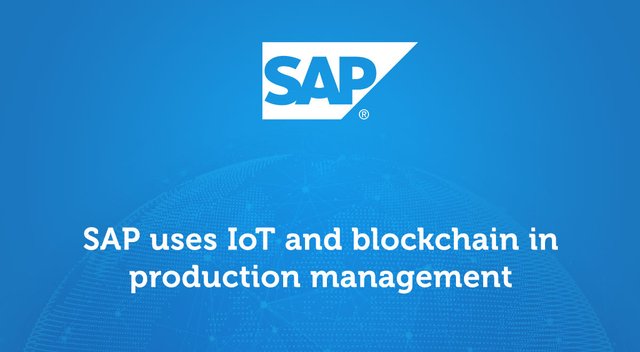 German software manufacturer, SAP SE plans to use the Internet of things and technology of the distributed register for the management of production and supply chains using the SAP Cloud platform as reported by the "Computer Review" portal.

SAP has organized a joint innovation program under this initiative, which included Capgemini, Deloitte, GrainCorp, HCL Technologies, HERE Technologies, Moog Inc, Natura Cosméticos S.A, NetApp and PeerNova. All of them will present business models of the application of blockchain technology in SAP solutions for management of the life cycle of products and resources.

According to the Director of Innovation in SAP, Jürgen Müller, their program will simplify the order confirmation and inventory management, and allow establishing the authenticity of products and their compliance with technical specifications.
---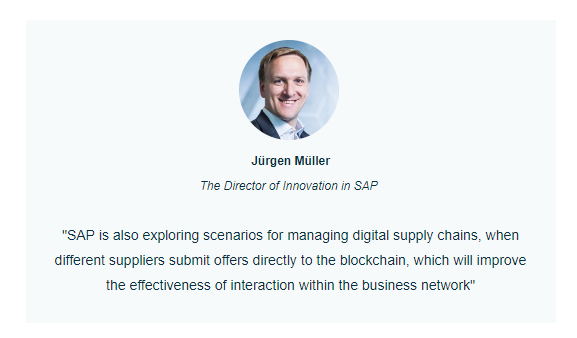 ---
It should be noted that before the end of 2017, the participants of the early access program – SAP Leonardo Blockchain Early Access are registered. It provides access to the company's typical products, added and expanded functionality of the blockchain system, and focuses on such industries as automotive, aerospace and defense, discrete manufacturing and housing and communal services.

We would like to remind you that in May SAP has announced the development of a cloud-based blockchain service, which can help customers to simplify and optimize processes with a large number of participants.

Source of origin: