Check the top technologies and skills that you must train yourself in to prepare for the jobs of tomorrow.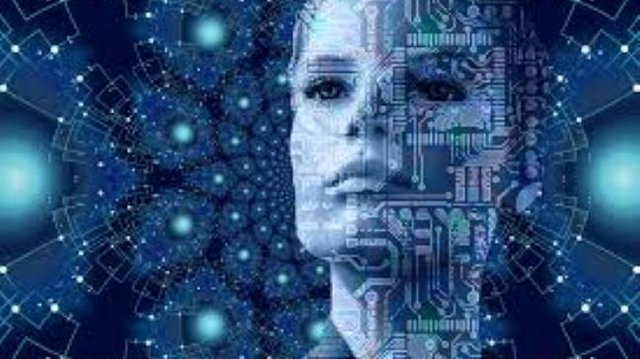 he steady advance of cutting-edge technologies such as AI, Big Data, and IoT, is poised to change the way businesses and humans work, the way things function and the manner in which products and services are rendered and consumed.
Various applications of these cutting-edge fields of technology have shown greater efficiency and capacity to complete basic physical and mental tasks when compared with their human counterparts.
No wonder then that they are sweeping over several industries and altering almost every business function.
This is, naturally, creating a concomitant demand for technicians and engineers with an expertise in these technologies to facilitate, manage, and maintain systems driven by these emerging technologies.
For people with the right skills and analytical mindset, this demand is creating highly lucrative and engaging opportunities for professional growth.
Here's a snapshot of top technologies and skills that one must train oneself in to prepare for the jobs of tomorrow and capitalize on the huge potential that is being created in the market each day:
Artificial Intelligence

What it is: A non-biological constructed system that is self-aware and can make decisions based on sensory inputs.
Where it is used today: Pattern recognition, sensor-based movement, parsing and understanding human speech
Kinds of jobs: AI Engineer, Data Scientist, AI Interaction Designer
The MD, Microsoft Research India, claims that India is well-placed to become a hub for R&D in AI; Bosch's recent announcement that it will hire 10,000 new workers in AI and build their Indian presence into an advanced research hub for AI seems to confirm this.
Machine Learning

What it is: The use of advanced algorithms and data-crunching techniques to create an artificial system that can learn to perform relatively simple tasks and functions.
Where it is used today: Cyber-security, data analytics, building simple autonomous systems.
Kinds of jobs: Machine Learning Engineer, Data Scientist, Machine Learning Research Scientist.
Machine Learning engineers are already in high demand in India, with a survey in late 2017 indicating that 4,000 machine learning programmers were required in Bangalore alone.
Deep Learning

What it is: Algorithms that mimic the structure of neurons in human brains and have an enhanced capacity to process data.
Where it is used today: Advanced diagnostics on medical imaging reports, security and surveillance, chatbots etc.
Kinds of jobs: Data Scientist in Advanced Analytics, Deep Learning Software Engineer, Deep Learning Engineer.
Deep Learning is a powerful technology with applications in just about every industry -- healthcare, manufacturing, aviation, transport etc. Acquiring these skills will put you in high demand in technology companies researching into and working with the many applications and uses of this revolutionary technology.
Computer Vision

What it is: The digital system that enables devices to use sensors to 'see' the world around them, and react accordingly, is called a Computer Vision system.
Where it is used today: Important module required for autonomous robots or physical AI-driven platforms, like drones.
Kinds of jobs: Computer Vision Researcher, Computer Vision Scientist
This is a fundamental technology that is expected to drive all autonomous vehicles and systems of the future, from the lowliest warehouse-stacking robot to the self-driving supercar.
Robotics

What it is: Creating physical machines capable of carrying out physical tasks, deployed in roles/jobs that are unsuited to human labour.
Where it is used today: Manufacturing on assembly lines, basic physical security systems, space exploration.
Kinds of jobs: Robotics Engineer, Robotics Process Automation expert, Robotics Software Engineer.
While they might not be capable of matching human intelligence, the capacity and utility of robots have increased spectacularly as they have become smarter with the inclusion of AI-driven systems.
Today, robots are heavily involved in mass manufacture and logistics; tomorrow, robots are expected to replace humans in conducting physical labour across the board.
Natural Language Processing

What it is: The use of computational techniques on human language and speech to help artificial systems understand what is being said and what it means.
Where it is used today: Speech-to-text functionality, real-time language translation, chatbots, AI assistants.
Kinds of jobs: Computer Vision Researcher, Computer Vision Scientist, Computer Vision Engineer.
AI-driven systems have recently become capable of understanding and reacting to fluent human speech, and this opens up a host of ways for humans to interact with artificial systems more naturally.
For every single autocorrect fail, there are 20 times this technology corrects humans and their typing in meaningful ways.