BREAKING NEWS!!! DID BITCOIN JUST HIT THE BOTTOM???
BREAKING NEWS!!! BITCOIN Technical Analysis Report 3/18/2018
Coin/Asset:
Bitcoin/USD
Current Price:
-$7631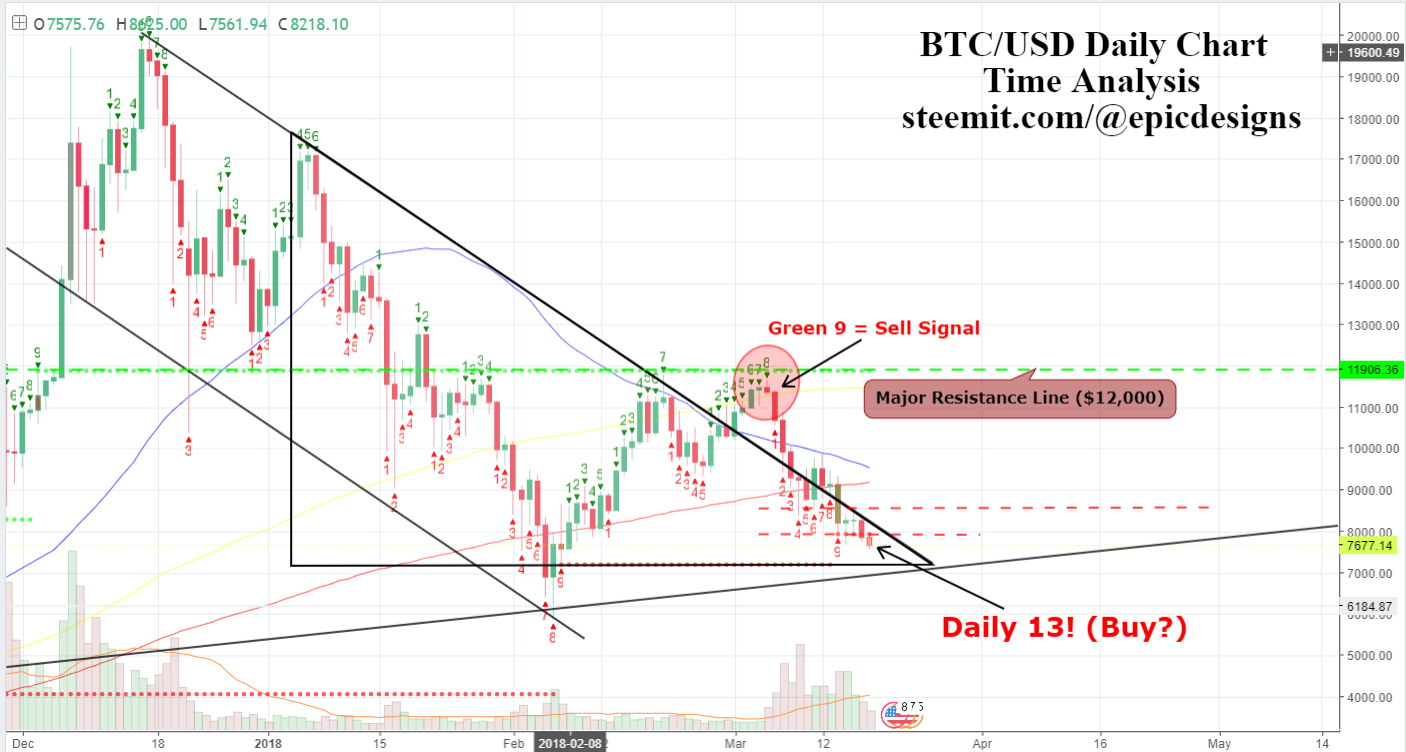 Click Here to View the Chart
Hey guys, apologies in advance for the short post. I just wanted to share one thing with you.
My time analysis indicator has plotted a aggressive perfect buy signal on the daily chart of bitcoin. This 13th candle in countdown sequence tells me that this very well could be a temporary bottom for bitcoin whereas I am almost certain a bullish candle will form tomorrow and potentially lead us into a 1-9 sell setup.
If not, expect at least 1-4 or 1-9 more days of bearish movement folks. Play this one safe guys, never invest more than you're comfortable with losing.
That's all I have for today
-
Thanks for stopping by, make sure to follow @epicdesigns to stay tuned; more technical analysis content coming soon!