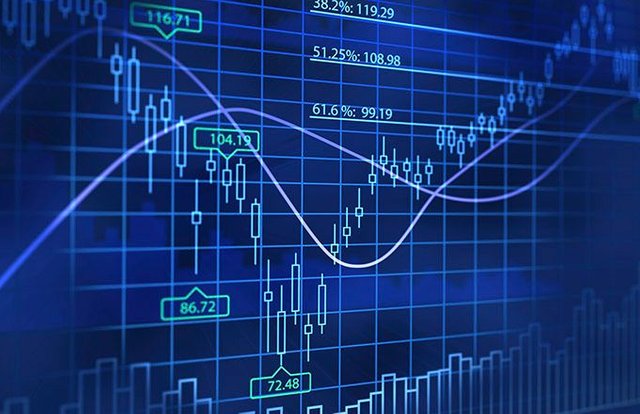 When I was newbie in crypto, I heard this word "Technical Analysis" from few peoples in WhatsApp and telegram groups. There are three types of analysis that are used in market by investor and traders.
Fundamental analysis (FA): It involve analysis of revenues, earnings, future growth and other data to determine a coin underlying value and potential for future growth.

Technical analysis (TA): Its study and use of price and volume charts and other technical indicators for market trading decisions. Technical analysis attempts to use past price and volume information to predict future price movements.

Sentiments analysis (SA): Its analysis of opinions of people involved in market. Most of the times sentiments are derived from fundamental and technical components. For example, if some TA based bullish chart pattern gets viral in market community then market sentiments turn bullish or if some FA based bullish news hits market then market sentiments turns bullish.
Every type of analysis has some limitations and these analyses sometimes invalidates each other.
For example, suppose as per TA there is bullish inverse head and shoulder pattern on Bitcoin (BTC) chart and this TA based chart gets viral in community then sentiments will turn bullish but suddenly negative news like SEC rejects Exchange-traded fund (ETF) gets viral in the community then whole market sentiments will turns bearish and heavy selloff will begin and some stupid people will say TA doesn't work.
Let's see one more example, suppose there is one altcoin called "XYZ" coin and this XYZ coin is under heavy bear market and unable to recover since many days. If XYZ altcoin team announces some fundamental event like Mainnet launch or roadmap then sentiments will turn bullish and this XYZ coin will start uptrend. One good example of this scenario is when TRON announced its date of its Mainnet launch then TRON made heavy gains from the date of announcement till the date of Mainnet launch even during major bear market of 2018.
Now if you are trader or investor you would have observed that such type fundamentals or sentiment-based events are less as compared to technical analysis-based events. Like there can be one bullish and bearish news in one week but price-based charts pattern, candlestick patterns are created every minute in the market from which TA is derived. So, if you are TA based trader you can trade 24 hours and can find so many opportunities to trade on the basis of TA. Maximum opportunities are equal to maximum profit if and only if your TA is "high success probability TA".
Now the question is what is high success probability TA? The success probability of any TA based trade is derived from multiple technical factors like past success rate of chart pattern, candlestick pattern, indicator, volume, price action at support and resistance levels or combination of these all factors.
So, Guys as per my 2 years of trading experience I can confidently tell you Technical Analysis (TA) really works if it is high probability TA. If you still don't believe check my telegram signals history and cross verify signal profits with charts.
Do you want to learn such high success probability TA and make profit? If yes then follow us here on Steemit and stay tuned for next articles. We also provide Binance and BitMEX signals based on Bot high success probability TA and money management concept in our telegram group and twitter handle. If you like what you read then please upvote this article.
Telegram: https://t.me/CryptoZilla1
Twitter: https://twitter.com/CryptoZillaNS
CryptoZilla (News and Signals)