My main job on the Utopian.io Open Source Radio Show on MSP Waves (aired live weekly on Wednesdays at 6PM UTC) is causing mayhem is bringing in the freshest and most interesting news from the open source world, and (when possible) adding some commentary to each new item.
When on the air, I usually find myself rushing through the news items on my list and leaving many of them out in the chaos that is live radio. To ensure you still get your weekly dose of what's moving and shaking in the open source ecosystem, I post a weekly digest of open source news included or (unfortunately) left out in my news segment on the show.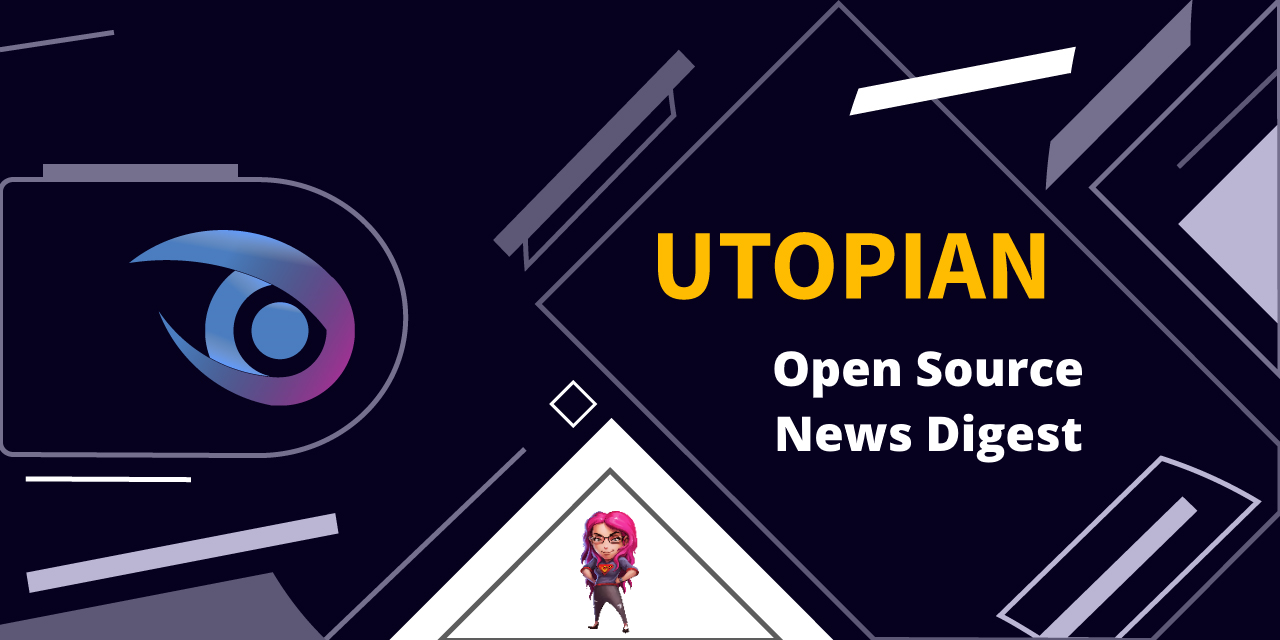 This week's digest includes:
The Academy Software Foundation
What is Open Source Music?
Open Source Snooping with Social Mapper
disclose.io Try to Bridge a Legal Gap in Bug Reporting
Amazon Alexa Wants to Ride With You
Elon Musk Releases Some Tesla Software Code as Open Source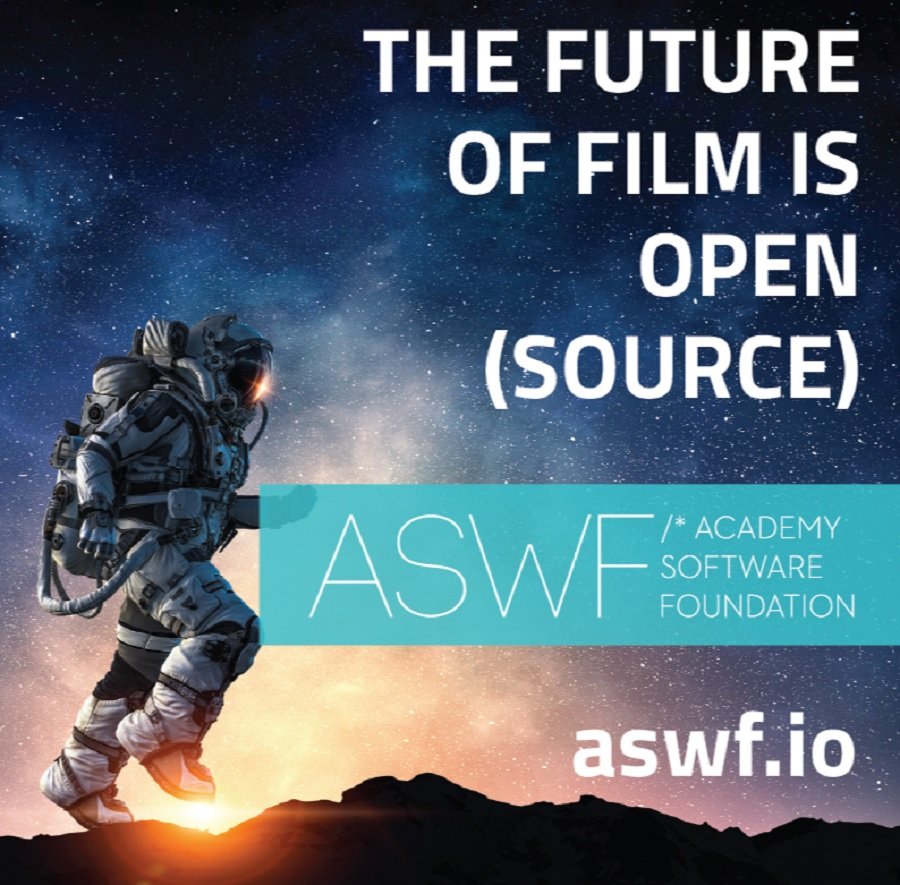 The Academy of Motion Picture Arts and Sciences and The Linux Foundation launched the Academy Software Foundation (ASWF) to "provide a neutral forum for open source software developers in the motion picture and broader media industries to share resources and collaborate on technologies for image creation, visual effects, animation, and sound".  The foundation will coordinate cross-project efforts, establish best practices, and share resources. 
While this may seem like an odd marriage between technology and entertainment, it makes a lot sense. Show business is an expensive business, and with openly available resources for filmmakers to use, we might just see movies spending less on production to get more awesomeness on the screen.
This interesting podcast and article are not really news, but they relate closely to the previous news item about open source in show business. Open Source music is not at all a new thing, but with record sales bringing literally no money to artists, many prefer to hand out the "source code" of their songs and albums to the public to reuse and remix.
tl;dr - Contribute a lot on github.
An interesting article by Forbes last week covered the great demand for open source professionals and developers in the tech business. According to the article, 83% of hiring managers say open source is a high priority today, while in 2017, only 76% saw it as such.
If you're looking for a job in open source, you might want to take some tips from this article, them move right on to making more contributions on github (and submitting them to Utopian.io, of course) to ensure you're noticed when you apply for that dream job in the open source ecosystem.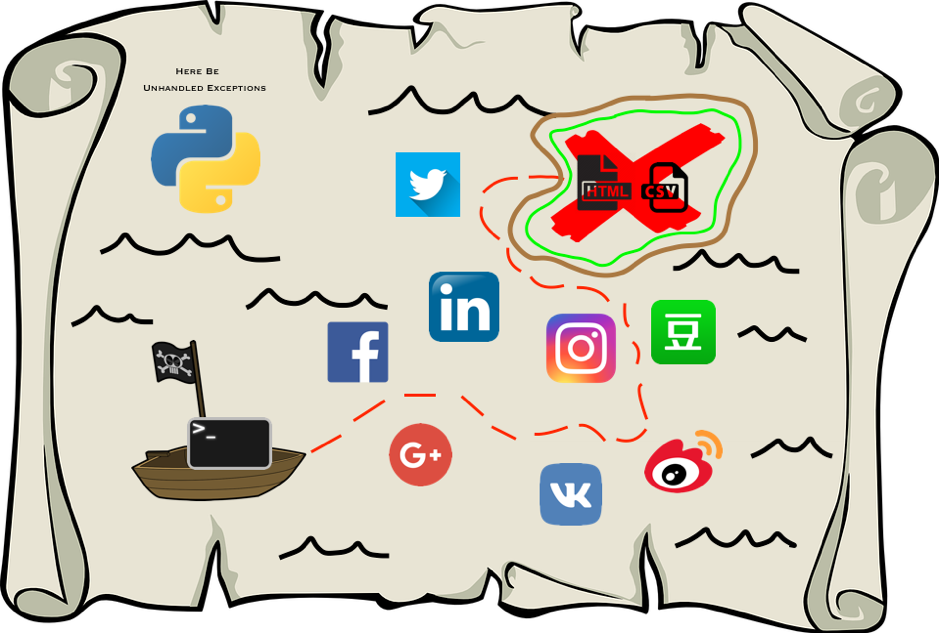 One of my own personal issues with Open Source is the issue I have with making open to the public tools and resources that can be used to do harm. Social Mapper is such a tool. On one hand, it can help security researchers understand social media vector attacks, but it can also be forked and edited to suit the needs of blackhat hackers.
This connects to my dilemma from a few weeks back regarding the availability of open source blueprints for fully functional guns. I am still not sure how to approach it, but you're more than welcome to start a discussion in the comments.
Crash bugs and critical UI issues are always important to contribute. But what happens when the bug is a sensitive one? One that can potentially cause companies and individuals real harm?
In such cases, both the bug hunters and software owners are in a pickle. Publicly revealing a critical bug can cause a huge mess, but reporting it privately can get the bug hunter into legal trouble. Unless he's a bad hombre who wants to try and blackmail the software company into buying the bug report to fix it.
To try and remedy the situation, a new open source framework, disclose.io, attempts to bridge this legal gap with a set of guidelines and best-practices to allow for smooth communication between security researchers, bug hunters and software companies.
Disclose.io is a framework that expands on the leading work done by Bugcrowd and CipherLaw's Open Source Vulnerability Disclosure Framework, Amit Elazari's legal bug bounty, and Dropbox. 
Open source software is coming to your car!
There's no doubt the automotive industry needs open source. With multiple vendors making efforts to create smart systems to drive automatic cars and integrate familiar services into your dashboard, it's not surprising to see more and more vendors in that ecosystem go open source.
The past week saw two interesting releases: Elon Must announced that the source of some of the software of the Tesla vehicles would be made available as open source, and Amazon uploaded the Alexa auto SDK to github. We can only hope our next car will not confuse "play a song by the cars"  with "start the car".
-=-=-=-
Join us for our next episode this Wednesday 6-8PM UTC on MSP Waves:
- Listen on the Audio Feed
- Join the Audience Chat