My main job on the Utopian.io Open Source Radio Show on MSP Waves (aired live weekly on Wednesdays at 6PM UTC) is causing mayhem is bringing in the freshest and most interesting news from the open source world, and (when possible) adding some commentary to each new item.
When on the air, I usually find myself rushing through the news items on my list and leaving many of them out in the chaos that is live radio. To ensure you still get your weekly dose of what's moving and shaking in the open source ecosystem, I post a weekly digest of open source news included or (unfortunately) left out in my news segment on the show.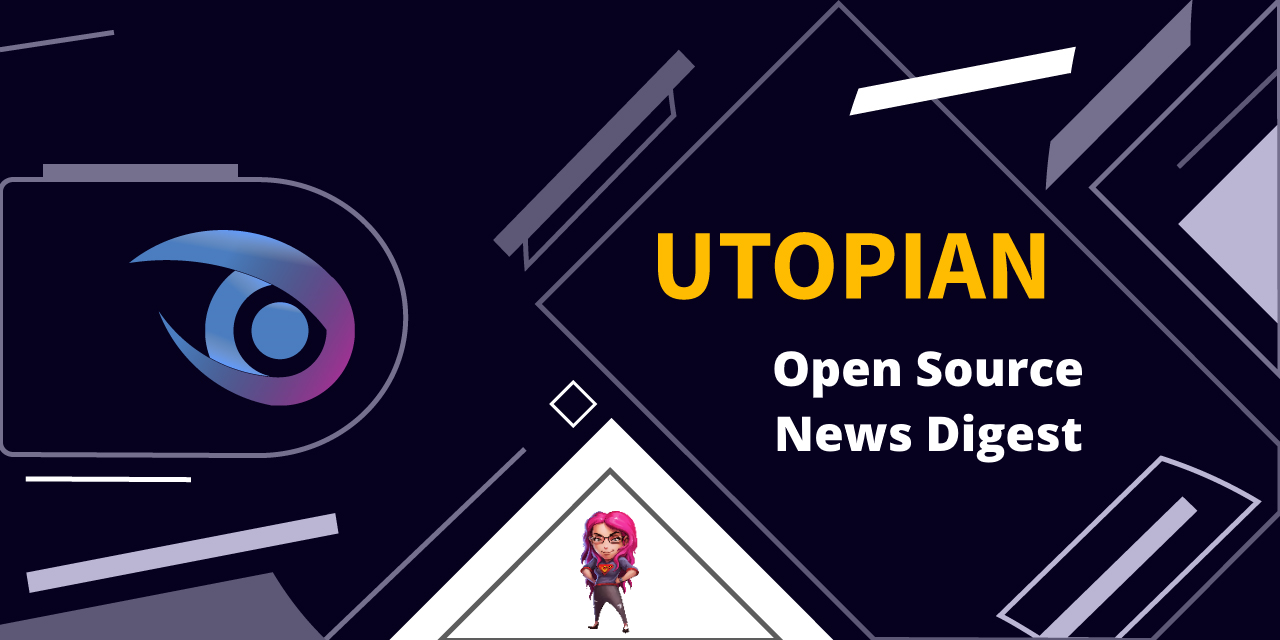 This week's digest includes:
Some of the closed source code from Snapchat leaked and was uploaded to Github
Updates from Google's Open Source
GitHub releases the source for its server load-balancing solution
Uber releases its own JS framework
Facebook turns to Open Source yet again
Ikea crowdsourcing "open source" furniture?
3D printed open source camera
While in our Utopian world GitHub is a magical place where awesome people develop solutions for the benefit of all, others use it to distribute proprietary software code. This is exactly what happened when a new account on GitHub uploaded code that was confirmed as leaked from the company itself.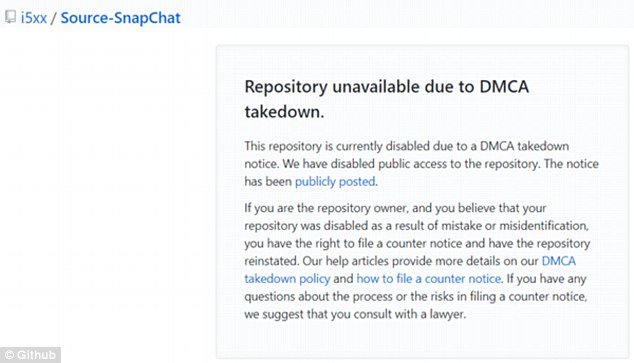 Of course, the file was quickly removed through a DMCA claim, but it was there long enough for many users to download. The company claims to user data can be compromised using the code acquired in this leak, but we can only hope they learn from this incident, and either go open source like Telegram and Signal, or keep a better eye on critical components of their software.
The tech giant has quite a few news items to rule the FOSS feeds this week. In addition to releasing the code for Android Pie and beginning its deployment to Google Pixel devices, the company named a new tech lead for the Android Open Source project.
This important role now belongs to Jeff Bailey, who brings a great deal of experience to the table.
Jeff co-founded Savannah, where GNU software is developed and distributed, spent 15 years working on Debian, and has been an Ubuntu core developer. Further, he spent some time on the Google Open Source team and was involved in open sourcing Android back in 2008.
It's not really surprising when one of the brands most identified with the open source ecosystem releases its own open source code for products or solutions. This week, it was GitHub who uploaded a new project onto their own platform - The GitHub Load Balancer.
According to the readme file in the project repository on GitHub: "The GitHub Load Balancer (GLB) Director is a set of components that provide a scalable set of stateless Layer 4 load balancer servers capable of line rate packet processing in bare metal datacenter environments, and is used in production to serve all traffic from GitHub's datacenters."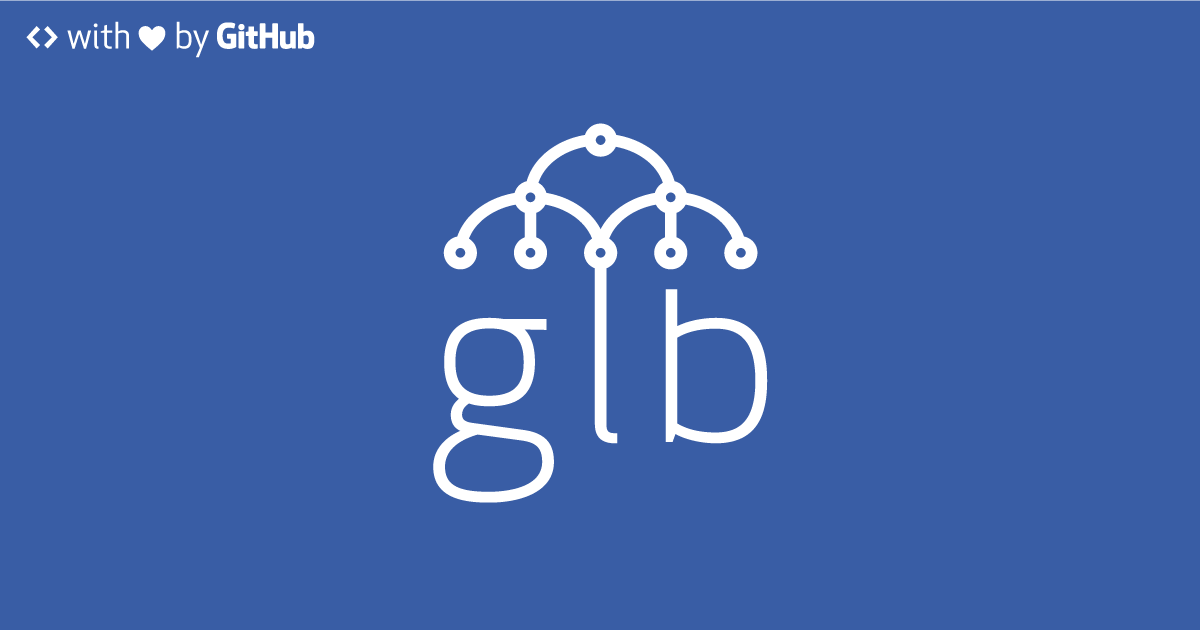 After last week we reported on Uber's intention to switch to open source mapping solutions, this week Uber cozies up to open source even more with a release of Fusion.js, an open source web framework for lightweight applications.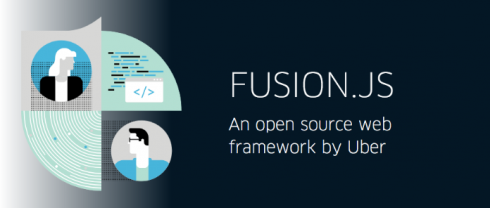 According to the framework website, "Fusion.js gives you the developer experience you expect from a React/Redux setup and provides tools to take project quality to the next level." Interestingly enough, you have to  look pretty hard to find Uber's name on the main page.
So far we've had Google, Uber and GitHub itself releasing its code to the public. But no such list is complete without either Facebook, Microsoft of both. 
This week, Facebook released as open source its TLS protocol enhancement library - Fizz. As always, the question is who wins - the community receiving access to this source, of Facebook that gets contributions from programmers worldwide without paying a cent.
"Open Source", much like "Blockchain" is a buzzword that is adopted by the most unexpected of brands. You probably remember "Blockchain Ice Tea" and the amusing (but worrying) effect a company can create with a simple addition of a trendy technology to its name.
This week the Swedish furniture giant Ikea delivered its 2019 catalog in Australia with an interesting new addition: an Open Source couch developed through the contributions of design students. While it's pretty obvious that Ikea is not looking to allow other furniture makers to copy and enhance the design of this sofa, but they are riding the "open source" buzzword and attracting attention with a simple modular couch they dubbed as open source.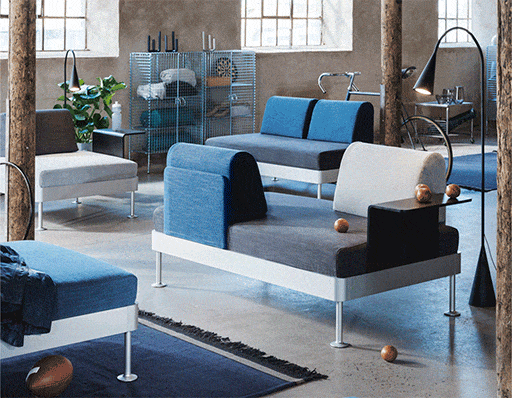 It might take some time until we can print our own Ikea furniture, but we can already 3d print medium format camera. Specifically, the Goodman One. With the majority of components 3d-printed, the creators of the design encourage makers and contributors to make changes to the design, tweak it and create accessories for the camera.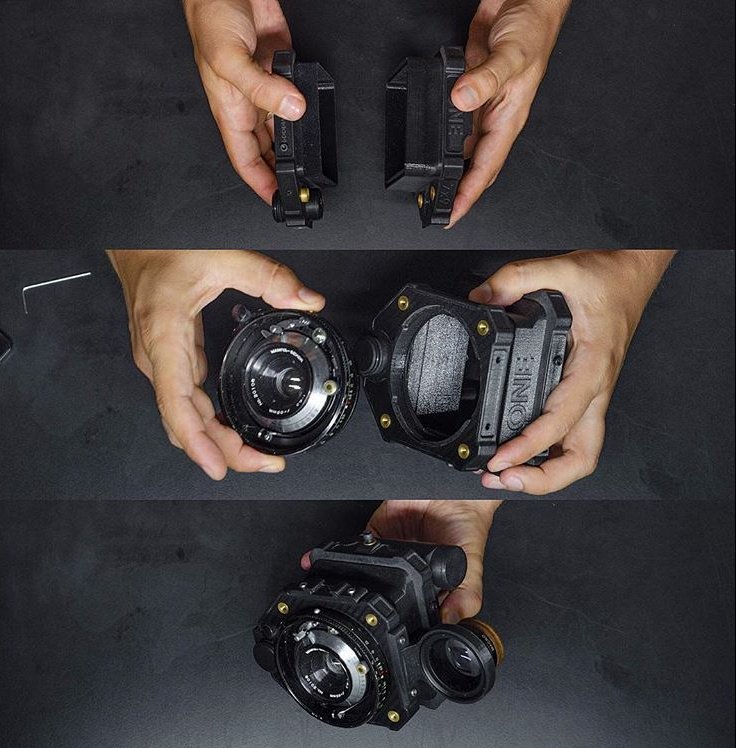 -=-=-=-
Join us for our next episode this Wednesday 6-8PM UTC on MSP Waves:
- Listen on the Audio Feed
- Join the Audience Chat