5 Things I love about the fitbit versa 2
Best All Round SmartWatch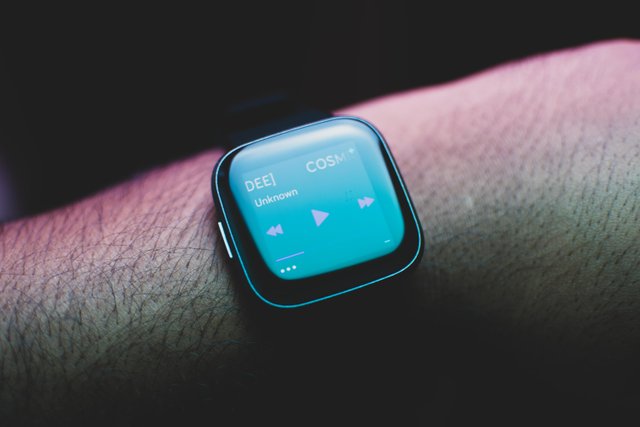 The Fitbit Versa 2 has easily become my favourite daily watch since I've gotten it for Christmas in 2019. There are many aspects that make my life so much better. In my opinion, it is the best all rounder smart watch that has what you will use minus the cheap gimmicks and selling points that you may never end up practically using. It sports an aptly crisp 300 x 300 AMOLED display meaning that colours are vibrant and blacks are deep and true. This also means that there is a huge jump in battery life due to the fact that AMOLED displays, wherever there is black, the individual pixels are turned off. You also get smart pay features with NFC, a much needed vibration motor for notifications, heart rate sensor as well as microphone and 50 meter water resistance. While these may be ubiquitous features, we will be discussing the top five things I have found that stood out to me about the Fitbit Versa 2 that I like the most and that has impacted my life in a huge way!
Number 5: Alexa Integration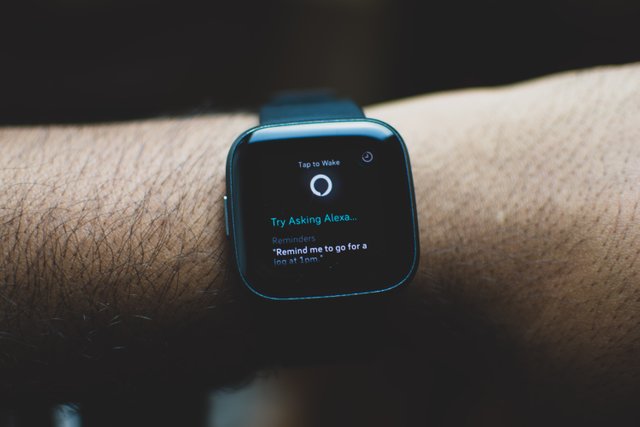 Ever since I've received an Amazon Echo Dot, my daily habits have been changed a lot because of the improvement it provides to certain aspects of the day. Slowly, smart home devices have been popping up around the house and Alexa integrates and interfaces nicely with them especially the lights. Another thing that is very important to me that Alexa makes easier is adding and keeping track of goals and calendar events. The Fitbit Versa 2 now allows me to not even be in the room with the echo dot and still carry out commands to interface with the smart devices as well as add and keep track of calendar events/ reminders, not to mention the other awesome services provided by Alexa such as timers, alarms, weather and trivia.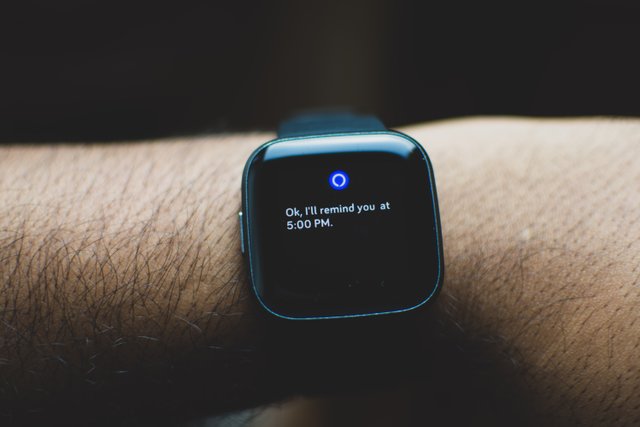 It really does feel like I'm living in the future at this point. Imagine being able to just speak to your watch and there's a pseudo artificial intelligence on your wrist to carry out your commands in the house or manage your schedule! I have my left button set to long press to summon Alexa.
Number 4: Week Long Battery Life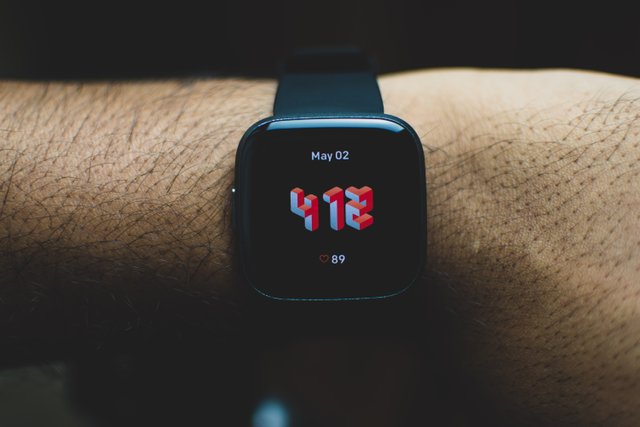 The Fitbit website claims that one is supposed to be able to get 6 day battery life with the device but I have found that with my usage, I have gotten 8 days on a single charge! I use a watch face with mostly black background that I find is absolutely brilliant and I set it to sync on the well developed app on the phone and push notifications only when necessary as opposed to always sync. So I get notifications, play music via Bluetooth and all the tracking and other features on a single charge for 8 days. The type of watch face makes a difference though as during testing, I set a one with a wallpaper of a beach and the battery life was a little less than 6 days. For the minimalist like me though, you should be fine even though the battery life is still miles longer than the other higher end smartwatches that need charges either every day or every two days.
Number 3: Sleep Tracking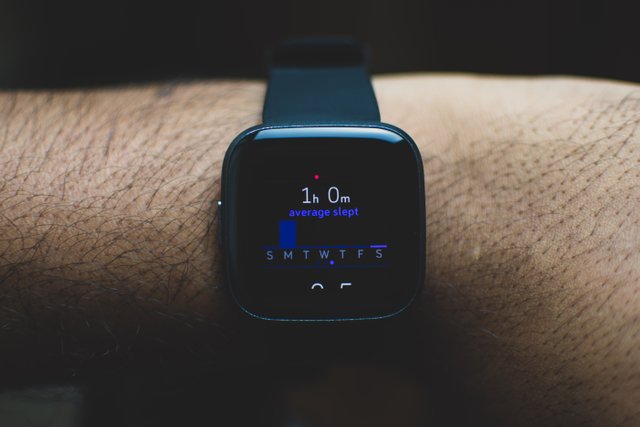 It so happened that around the time I got the watch, I was having a lot of trouble sleeping and I wasn't sure why or how much sleep I was actually getting. I didn't even know the Versa 2 could track sleep let along tell you the time you take in each part of the sleep cycle, the number of hours you slept and the the quality of sleep as well! The best thing for me is that all the stats can be read on the watch but you get a more detailed view on the Fitbit app.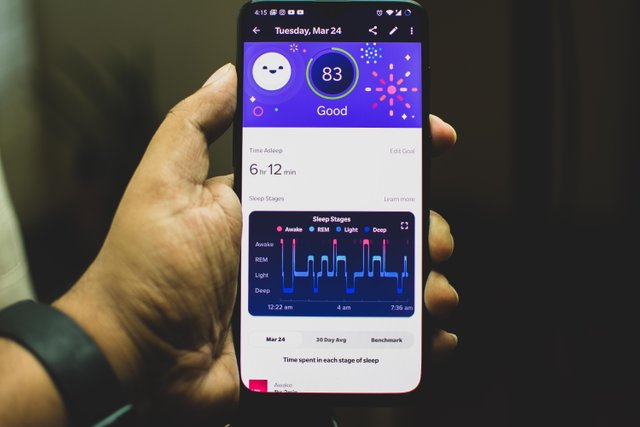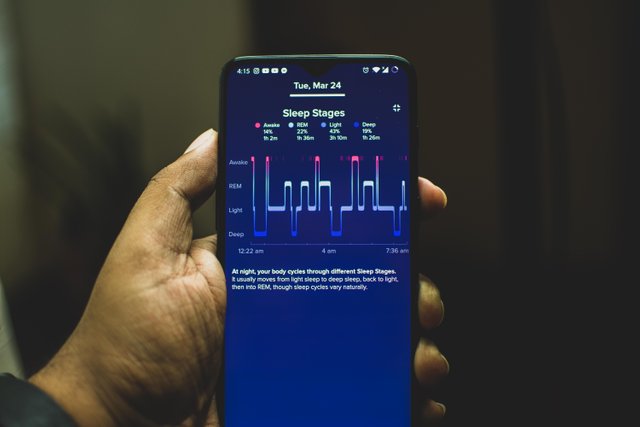 This was an absolute Godsend and it was like getting some sort of X-ray vision to see what was once hidden to me. As you can see from the photos, the app breaks everything down for you to understand at what parts of the night you were awake, in light or deep sleep and for how long. I could then make adjustments based on what was observed!
Number 2: Smart Alarm Based on Sleep Tracking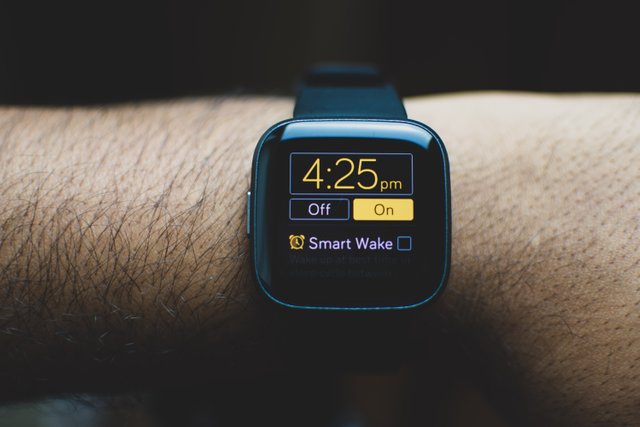 Following up from the previous point, the most life changing, yes, LIFE CHANGING, thing for me was the smart alarm based on the sleep tracking. You may have noticed there were times where you would have gotten a lot of sleep but you still wake up groggy and tired and sometimes miss alarms. This is due to waking up in a "bad part" of the circadian rhythm. Since the watch monitors the part of the cycle you are in, it could be set to wake you up at a good part of the cycle where you actually feel refreshed and ready to start a new day!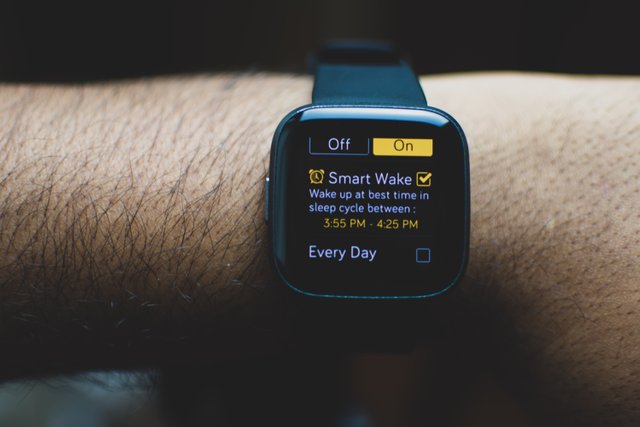 So once you set your time for the alarm, there is obviously a range around that time that the watch would decide upon within which the sleep cycle is best to wake you up. This feature has changed my life as there is no longer a fight with the alarm every morning and snoozing, adding 5-10 minutes to wasted time. I now have no problem getting up no do I feel like I've been asleep for thousands of years.
Number 1: Onboard Music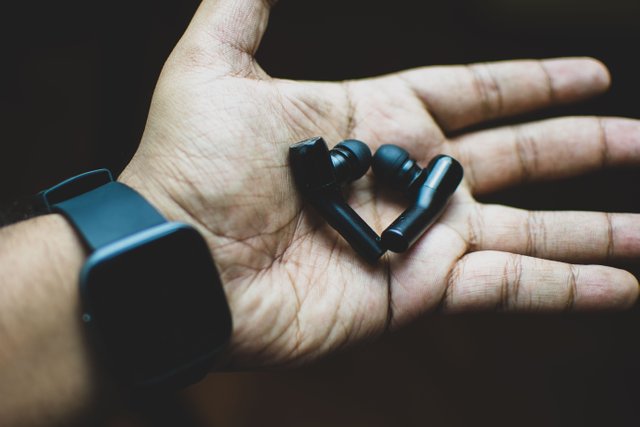 One of my main gripes with some of the prospective smart watches is that they did not allow one to store music directly on the watch itself nor did they allow playback directly to a wireless headphones. Most provided streaming services that need a connection to smartphone and internet for playback or reliance on music from the smartphone itself. The Versa 2 on the other hand, to my delight, allows the storage of your own music on the device itself as well as direct playback to wireless headphones without an internet connection or smartphone needed. Now I could actually go jogging at night and leave the bulky smartphone at home. Imagine my happiness going for a walk with nothing but a watch on the hand and wireless buds in the ears! It is very freeing and again feels extremely futuristic! This watch makes me truly feel like there aren't any limitations and everything just works!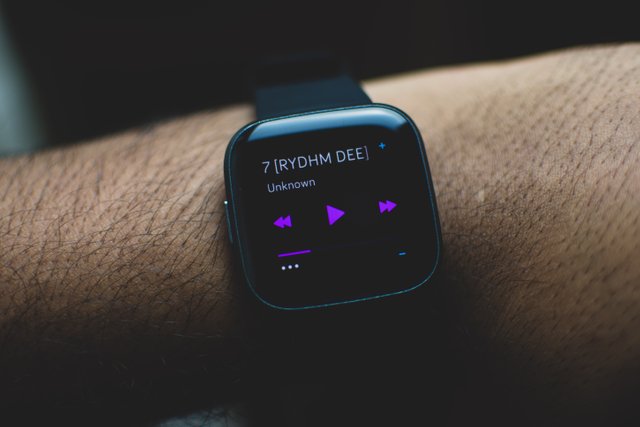 Truly the Best Value for Money
The Fitbit Versa 2 truly is an all rounded everyday smartwatch with brilliant features minus the impractical bulk of today's high end smartwatches. It has without a doubt changed my life for the better and I would highly recommend this to anyone. If you have made it this far, thanks for reading and feel free to let me know what you think about the Versa 2, Cheers!