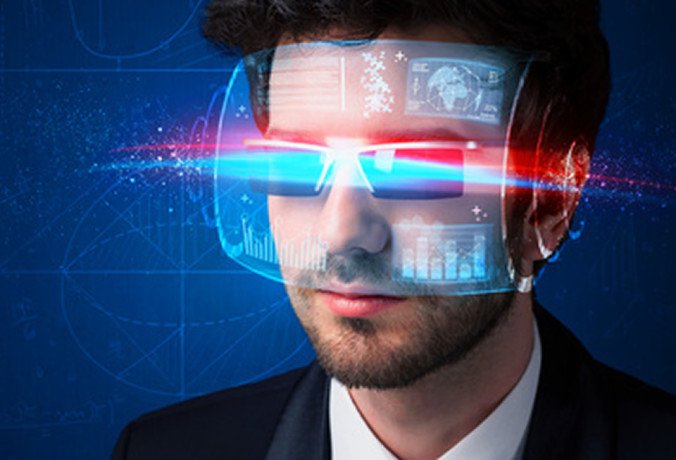 Augmented Reality
...........................................................................................................................................

---
Tim Cook has talked up a lot of technologies since becoming Apple Inc.'s chief executive in 2011. Driverless cars. Artificial intelligence. Streaming television. But no technology has fired up Cook quite like augmented reality, which overlays images, video and games on the real world. Cook has likened AR's game-changing potential to that of the smartphone. At some point, he said last year, we will all "have AR experiences every day, almost like eating three meals a day. It will become that much a part of you."
Investors impatient for Apple's next breakthrough will be happy to know that Cook is very serious about AR. People with knowledge of the company's plans say Apple has embarked on an ambitious bid to bring the technology to the masses—an effort Cook and his team see as the best way for the company to dominate the next generation of gadgetry and keep people wedded to its ecosystem.
Apple has built a team combining the strengths of its hardware and software veterans with the expertise of talented outsiders, say the people, who requested anonymity to discuss internal strategy. Run by a former Dolby Laboratories executive, the group includes engineers who worked on the Oculus and HoloLens virtual reality headsets sold by Facebook and Microsoft as well as digital-effects wizards from Hollywood. Apple has also acquired several small firms with knowledge of AR hardware, 3D gaming and virtual reality software.
As previously reported by Bloomberg, Apple is working on several AR products, including digital spectacles that could connect wirelessly to an iPhone and beam content—movies, maps and more—to the wearer. While the glasses are a ways off, AR features could show up in the iPhone sooner.
Apple declined to comment.
It's an auspicious moment for Apple to move into augmented reality. The global market for AR products will surge 80 percent to $165 billion by 2024, according to researcher Global Market Insights. But Apple really has no choice, says Gene Munster, a founding partner at Loup Ventures who covered the company for many years as an analyst. Over time, Munster says, AR devices will replace the iPhone. "It's something they need to do to continue to grow," he says, "and defend against the shift in how people use hardware."
Augmented reality is the less known cousin of virtual reality. VR gets more attention because it completely immerses users in an artificial world and has an obvious attraction for gamers. So far, however, headsets like the Oculus and HoloLens are niche rather than mainstream products. Apple believes AR will be an easier sell because it's less intrusive. Referring to VR headsets, Cook last year said he thought few people will want to be "enclosed in something."
more here
image credit