On May 10, Elon Musk announces Tesla's innovative solar roof system is ready for consumer purchase (Pre-Order).
Then 16 Day's Later... Tesla sells out of its stocks of Solar Tiles. The shortage for the tiles is likely to push into 2018!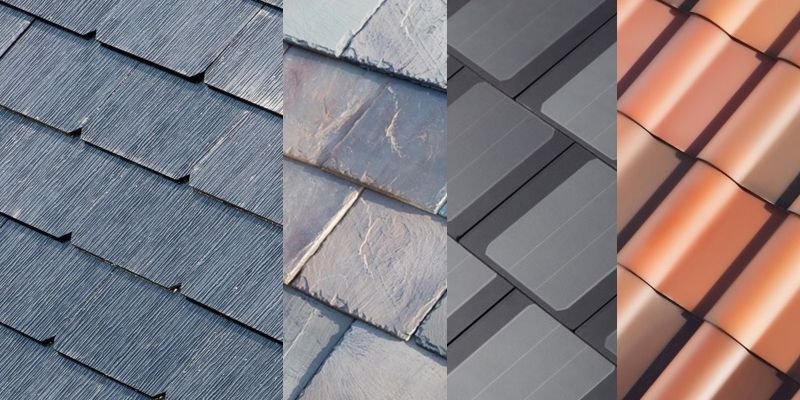 Now that was fast! But really, was anyone expecting anything but this to happen? Just look back to the Model-3 (Which I jumped in line for btw) release with the same ordeal , $1,000 Deposit and immediately we are talking lines that stretch for years!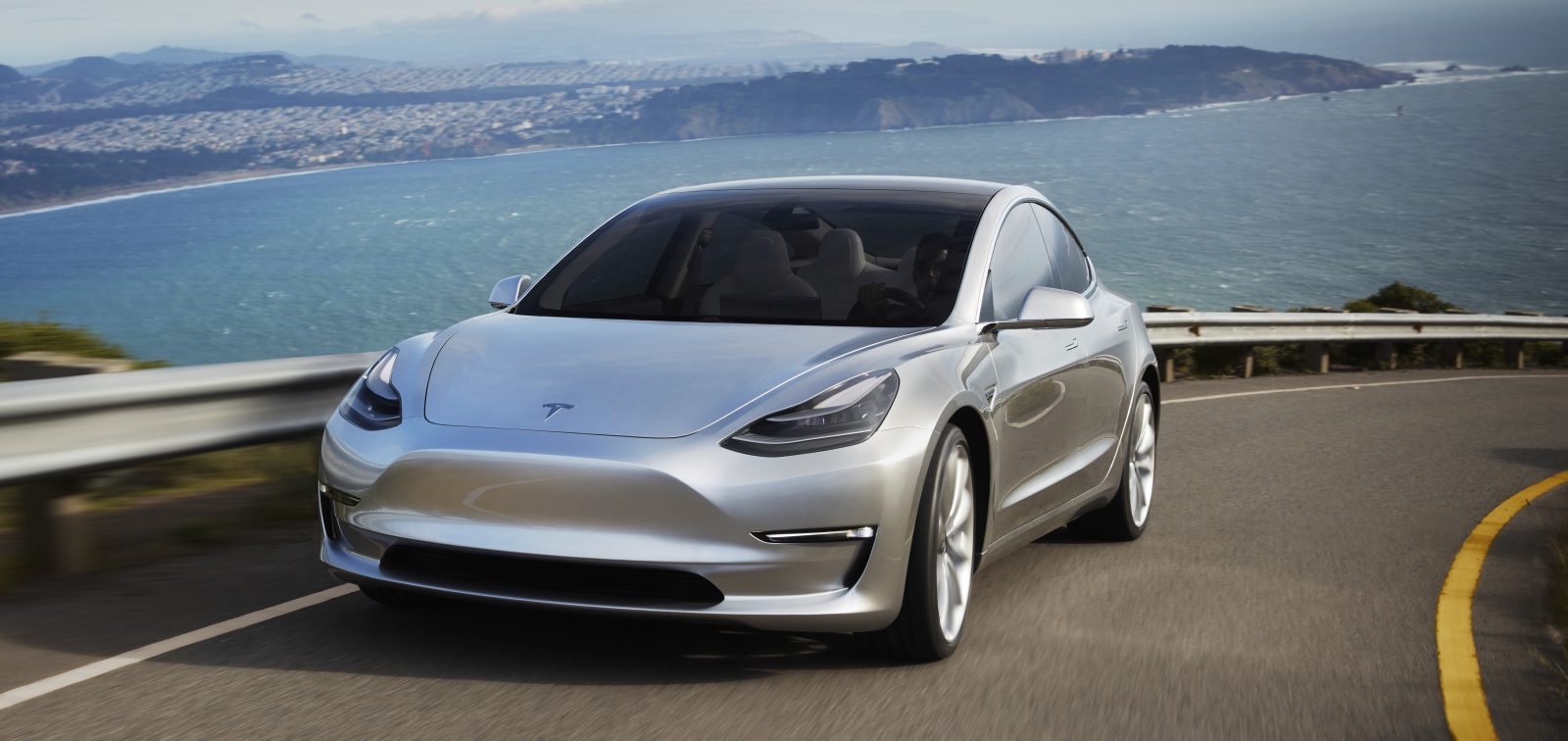 So just what makes this product superior to both old-school solar panels and traditional roofing? Two things: Design and a lifetime warranty.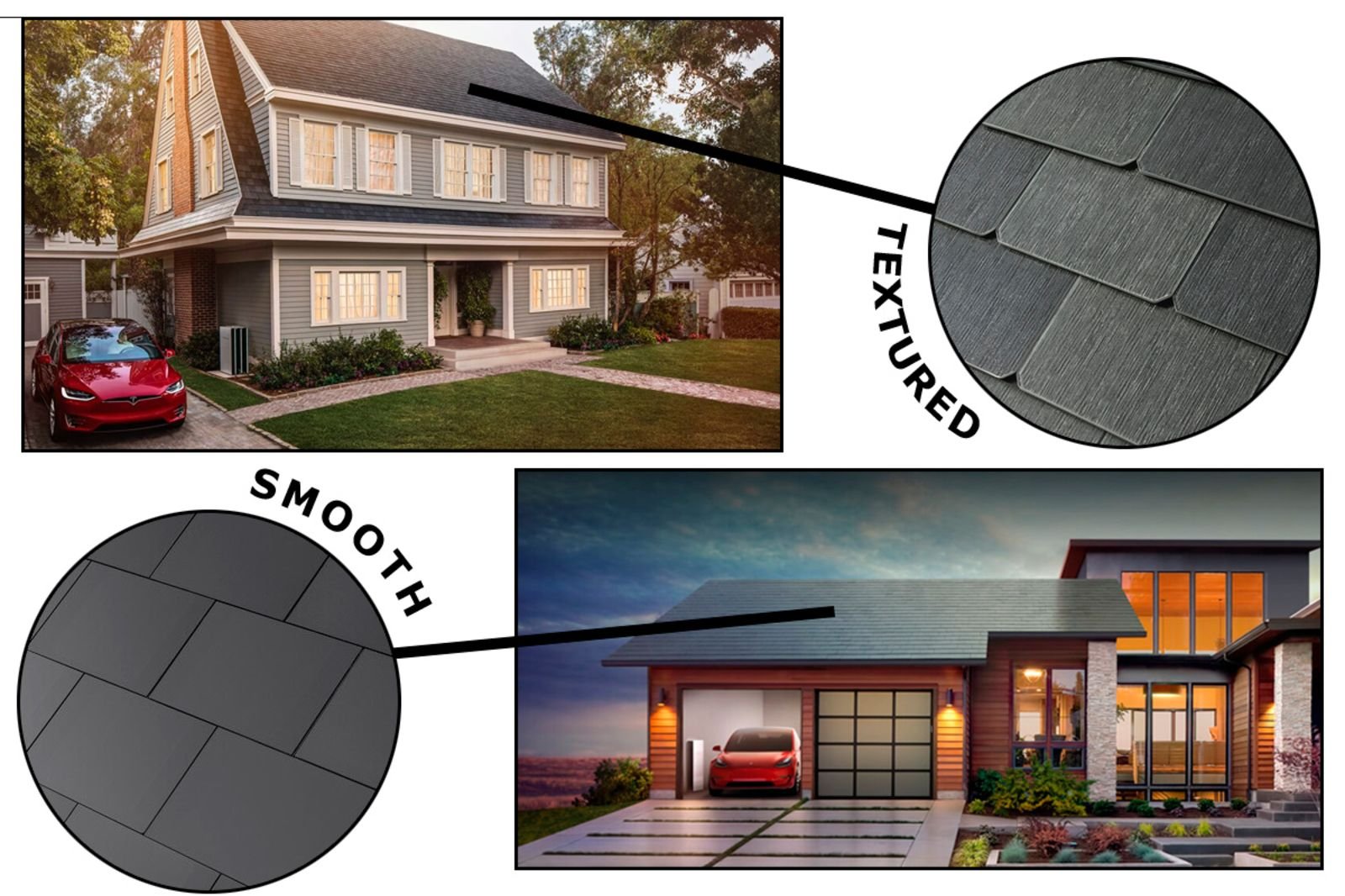 "Solar Roof complements your home's architecture while turning sunlight into electricity. With an integrated Powerwall battery, energy collected during the day is stored and made available any time, effectively turning your home into a personal utility," Tesla explained on its site. "Glass solar tiles are so durable they are warrantied for the lifetime of your house, or infinity, whichever comes first."
This price is very comparable to current high-end shingles but does come with some extra cost...
The average home in the United States is 2,467 square feet. According to Tesla's handy solar calculator, the new system will set an average homeowner back $51,200 for a 70% solar roof. The company also recommends purchasing the additional, but optional, Powerwall battery to store all that new energy at $7,000, bringing the grand total of installation to $58,200. - Forbes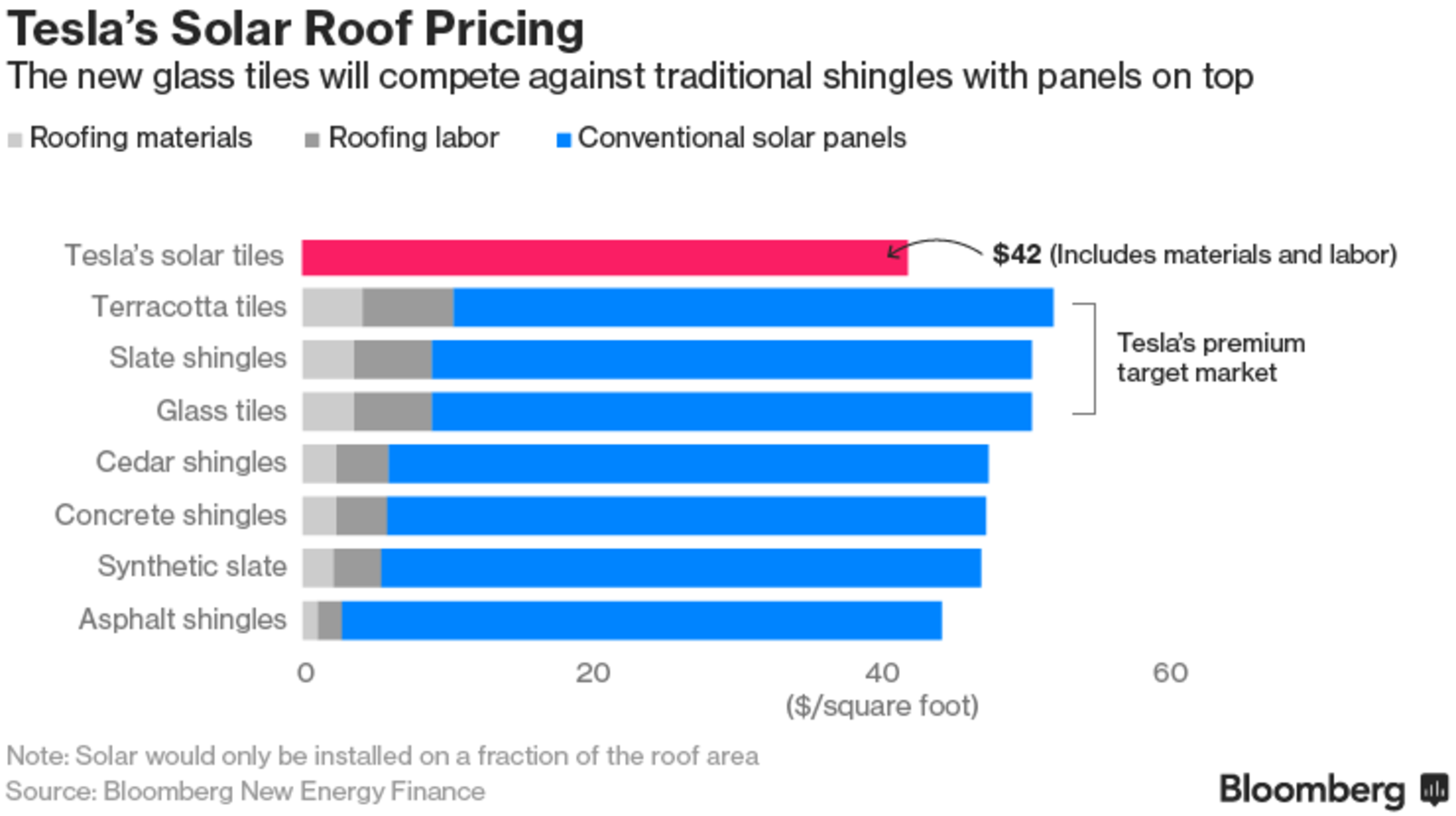 "It is the most affordable roof you can buy, all things considered," said Peter Rive, co-founder of Tesla's recently acquired SolarCity division.
It is estimated that over 1 million US homes use solar power in comparison to just 30,000 homes in 2006. An increase in the panel's efficiency and simpler tools to make long-term cost calculations have also had a positive impact on consumers.
---
PowerScout estimates the cost of a new 2,000 square foot asphalt shingle roof to be $12,000. Asphalt shingles have a 20-year warranty. If a new roof is needed before the solar panels can be installed, the total cost increases to $23,900 and the payback period becomes 13 years. If a new roof is not required, the traditional rooftop solar system is 68% cheaper than the Solar Roof. If a new roof is required, the total cost of the roof and solar panels will be 35% less than the Solar Roof.
Cost Comparison: Tesla Solar Roof versus Solar Panels for a California Home
| Solar Project Type | Roof | Panels | Tax Credit | Net Cost | Payback in Years | Discount to Tesla's Price |
| --- | --- | --- | --- | --- | --- | --- |
| Tesla Solar Roof | $46,800 | $0 | -$10,100 | $36,700 | 20.4 | Not Applicable |
| Solar Panels on Existing Roof | $0 | $17,000 | -$5,100 | $11,900 | 6.6 | 68% |
| Solar Panels with New Roof* | $12,000 | $17,000 | -$5,100 | $23,900 | 13.3 | 35% |
Asphalt Composite Shingle at an average installed price of $6 per sq.ft.
More To Come as I dive into this more deeply... but I do defiantly think that even if it may not be the final solution, this is a big step in the right direction. It will force the competition to innovate and produce better and more affordable clean energy solutions, which is something we need badly.