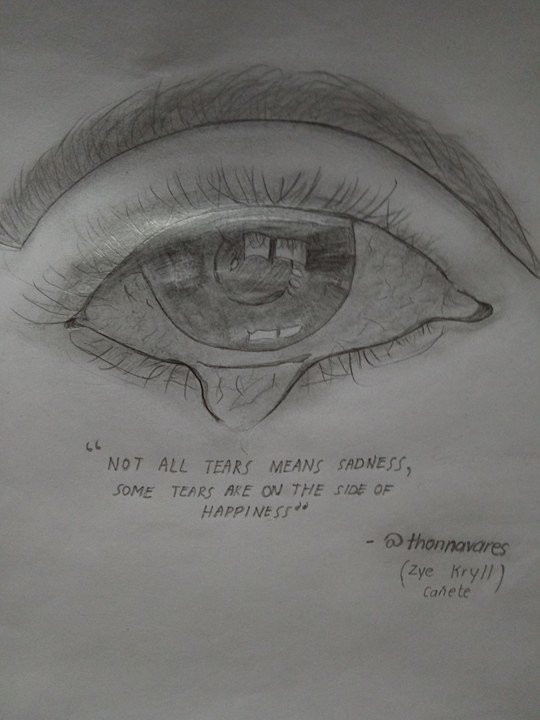 Before I start this blog , I would just to express my humblest gratitude for the man who always supports filipino steemians like me and greet sir terry a.k.a. @surpassinggoogle the happiest birthday ever. You may have not seen nor know me but you just helped a lot of people without you noticing it for real. I hope you to be in the best shape always and be truly happy :)
Making arts and crafts such as Mandala was always my passion but just thinking on how I would venture realistic drawings is just so absurd for the reason that I don't have any enough skills and knowledge about this kind of field. Seeing other peoples realistic crafts always left me in awe.. I am always amazed on how they make those crazy sketches and drawing. In my humanities class before , we were taught on how to use pencils, Many shades of pencils to be exact. I never gave it a thought and much concern because I always want to draw a Mandala.
But now...
I am now a part of one of the fastest growing online community that will eventually be on real-life one, "Steemit". And I have been intrigued on all of the events on this site. Luckily there is a tag for ART and there was this person named @surpassinggoogle that made people make a teardrop entry for a logo, so I gave it a thought and said to my self "Why not? . So here is my entry and in all honesty this is my FIRST TIME MAKING ONE! haha. I never thought making this kind of drawing can be possible with just One shade, Yes you read that right. Just one shade .
The Materials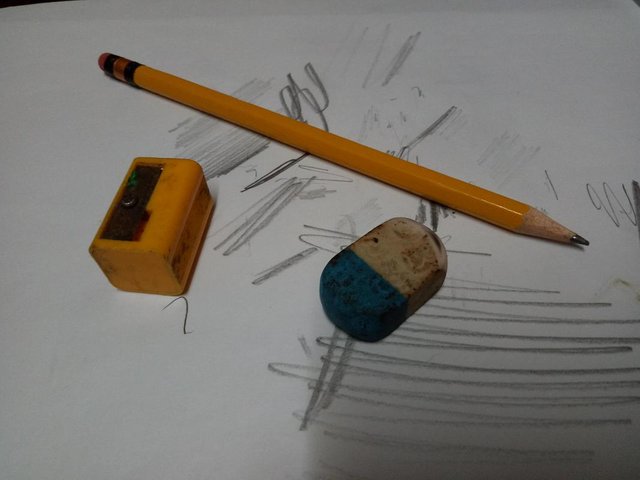 I only used the EF-MONGOL 482 No.2
an eraser and
a reliable sharpener.
The Set-up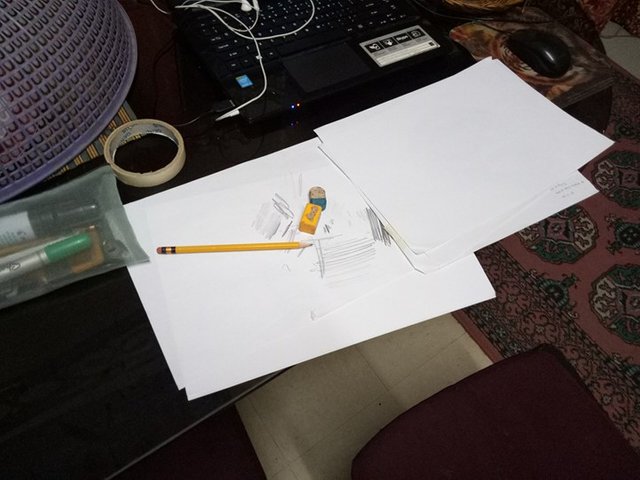 I think the shading matters , If you apply pressure to the pencil to much then the outcome will be darker compared to the lightly applied one. Again, I am not good at this so let us just appreciate this art drawing :)
So, Here it is.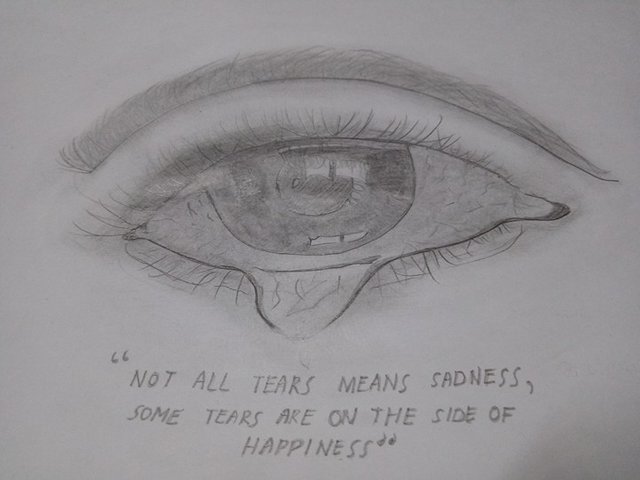 Caption:
" Not all tears means Sadness, Some tears are on the side of Happiness "
Everyone of us have experienced crying but sometimes we cry not because we are sad or in pain , sometimes we cry because we are happy and thankful. So If you are in pain now and crying do not forget that you have your friends and family, instead convert your tears in laughter and by being happy.
Please let us all support the Smart Media Token @teardrop project by @surpassinggoogle .
#steemit #steemph #steemphcebu
Thank you for reading my blog! Till next time. Ciao!
@thonnavares