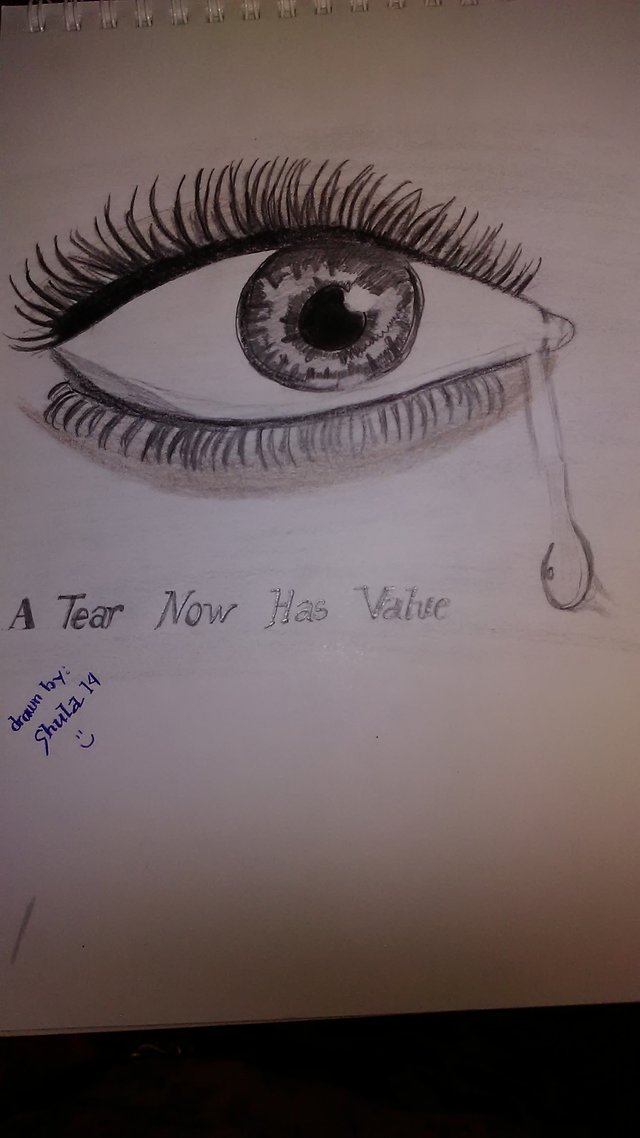 (This is mine)
I've drawn this for showing my gratitude to @surpassinggoogle, @teardrops, and @steemgigs. I don't know what can I offer. So instead os sitting in the corner, I decided to get my pencil and sketch pad, then I started to draw. I made a poetry for him telling that I'm so thankful.
You may not know how you mean to me brother Terry,
You may not know the worth of you I see.
I'm so blessed we had a person like you
Who supports me in everything I do.
Your generosity is overwhelming
You make me feel like a princess in dreaming.
Thank you for the efforts, you're so kind
You had the purest intension in your mind.
You're giving us a good opportunity
To showcase our ability.
Because you keep on believing
Our hidden talents our showing.
You are always ready to lend a hand
That is willing to help for human.
You had that big pure heart
That paint my journey on Steemit like a beautiful art.
You made our tears valuable
You help us to make our dream possible.
You mean a lot of me, yes you do
Thank you for I had met a person like you.
Thank you for dropping by.
---
#untalented
@surpassinggoogle is a very kind person and please support him as a witness by voting him at https://steemit.com/~witnesses and type in"steemgigs" at the first search box.
Kindly visit https://steemit.com/~witnesses again and type in "surpassinggoogle" in the second box as a proxy.