Thinking about what happened that night I could only smile and feel ashamed of what I did and said. But somehow after that I felt so relieved and it seems that all my pain disappeared. Well people really does silly things when they're drunk haha. The other night was my cousin's birthday,so he invited me to have a drink and celebrate it with our friends and family. With food and drinks of course. I love birthday parties it seems that everybody is so happy with no problems to think about.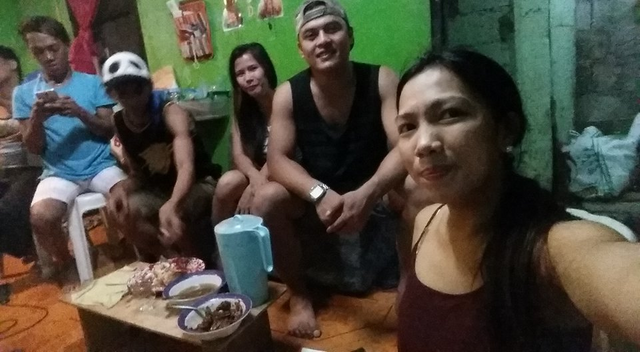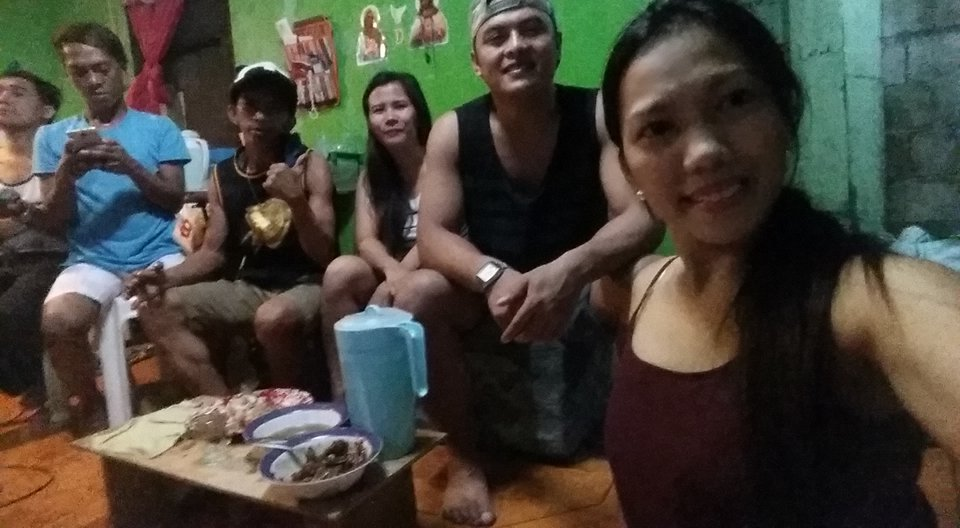 I met this amazing people,new friends. Taken after we ate.
Its funny how one could like drinking alcohol and then regret drinking after that night,haha I am always like that. We started so happy,with drinks and videoki. Its not a secret that when Filipino's celebrate birthday there is always singing,we don't miss videoki we love singing. I met some new friends and was able to talk to them. Its always nice to have new friends specially if they're funny,and seeing your other friends too.
Anyway while we were drinking we talked about life and our experiences. At first I just listened to them and I can say that we are all somewhat the same. We are facing same problems and facing same situation. Money problems are always involved but I can say that they are also strong just like me. And right at that very moment while they were talking I cried hahaha. They asked me why I just said their stories are so sad,I can just relate. They look at me and got amazed and then I looked at them and said I'm just drunk. And then they just let me cry and after that I just smiled and said my story is sad too and someday I can tell them why I cried that night. Anyway its somehow embarrassing but I felt so relieved. I guess I needed to cry to release all the pain. I should thank the alcohol for that hahahha.