Hello Dear steemians!
I am sharing with yOu my drawing of teardrops for Sir @surpassinggoogle . Hope yOu'll like it and appreciate my untalent. "The proOf of Tears". I lOve the way he is working to empOwer the steemit community by goOd deeds.
WHAT IS TEARDROPS ALL ABOUT?
TEARDROPS is an imaginary Smart Media Token (SMT) that gives rewards to those people who shared their testimonies about their life struggle and have cried because of joy, sadness, loneliness, grief and tears. It is one of the project of one of the running witnesses @surpassinggoogle or Sir Terry/SG.
Thank yOu so much Sir @surpassinggoogle for giving me a chance to show the untalent to the wOrld :)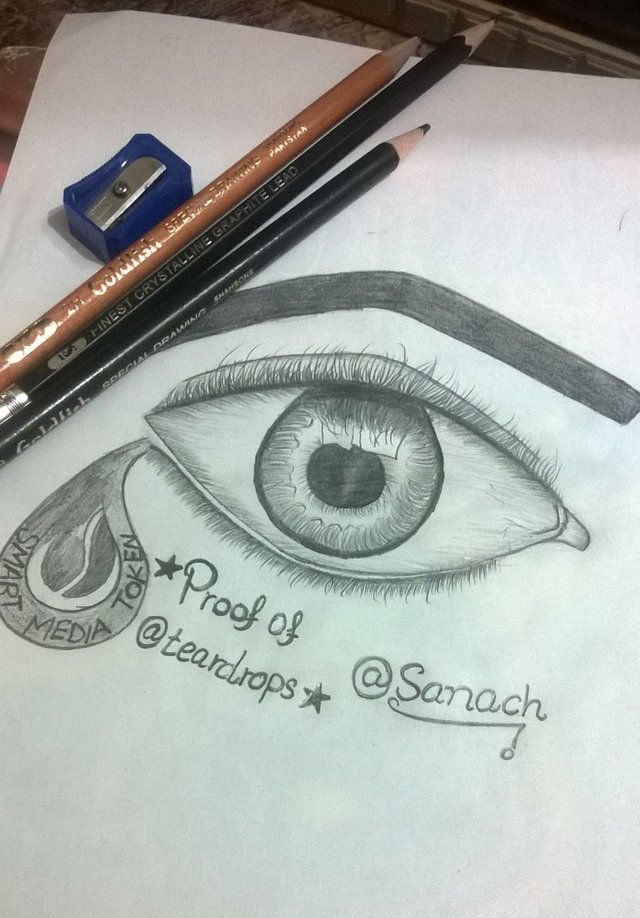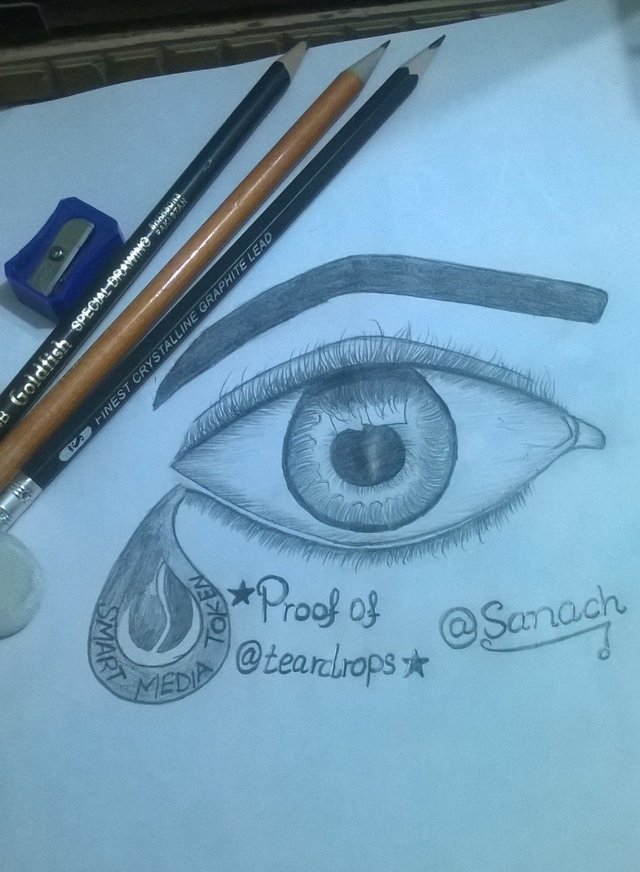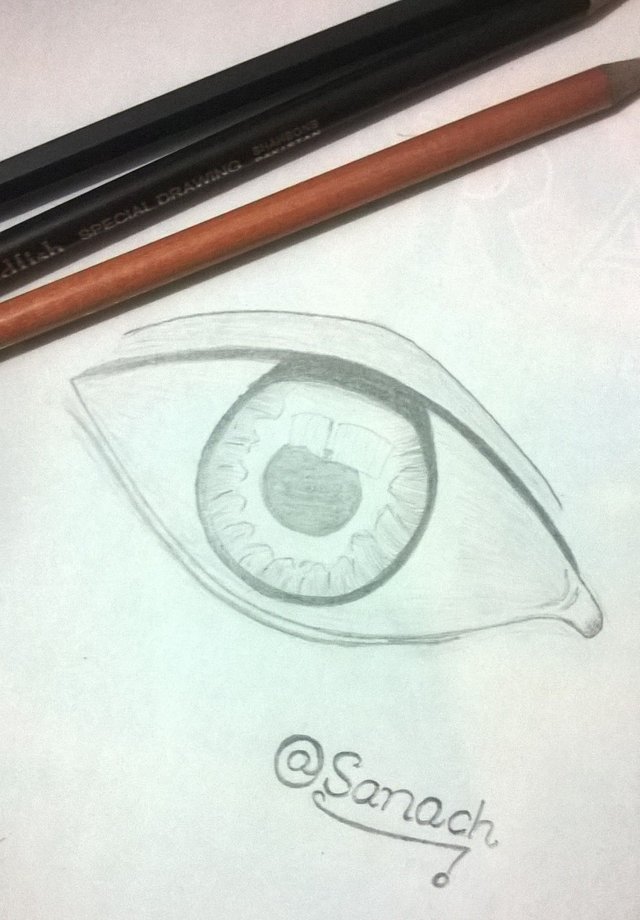 I've drawn the face of cute girl.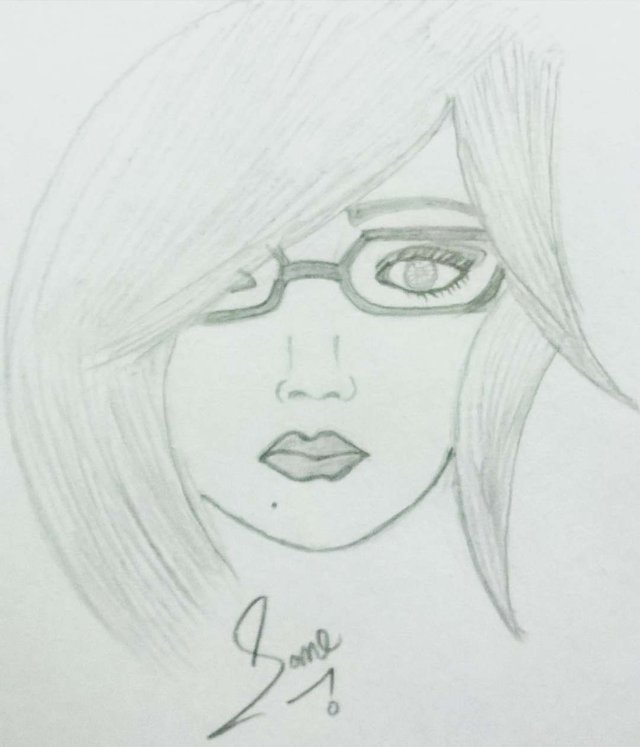 Materials used:
Drawing Pencils: 3H, 2B, 3b, 4B.
I'm very glad to be part of this project by the great Sir Witness @surpassinggoogle. I hope yOu will like mine art :)