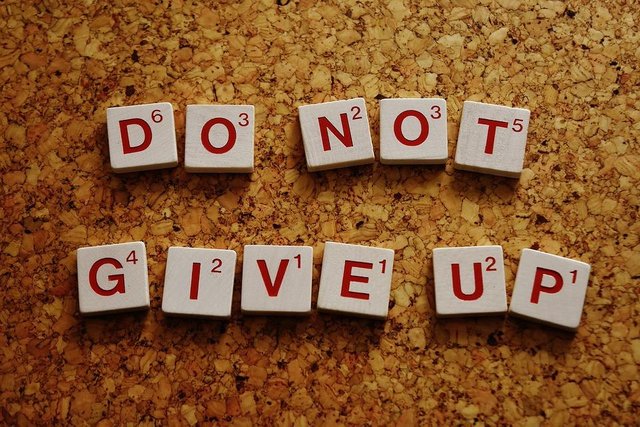 source
This is what I keep telling myself. So many people here on #steemit are getting discouraged and losing hope. It is probably due to the low rates of the steem dollars or #SBD. People got discouraged because once they were earning good and even big (I was earning good). Now they are back to cents and even zero.
Yes I admit I got discouraged too. After having some financial freedom, I am back to scrimping hahah.
Others left or changed groups. For reasons we don't know. Maybe they were discouraged or influenced by others. For me I would stay in one place, stay stable and loyal. I don't let others influence me. Whatever they say is their opinion not mine. I just feel sad that some people have insecurities and let others influence them. Others they think they are the big shots which in fact they are not. More on a trying-hard attitude or pretending.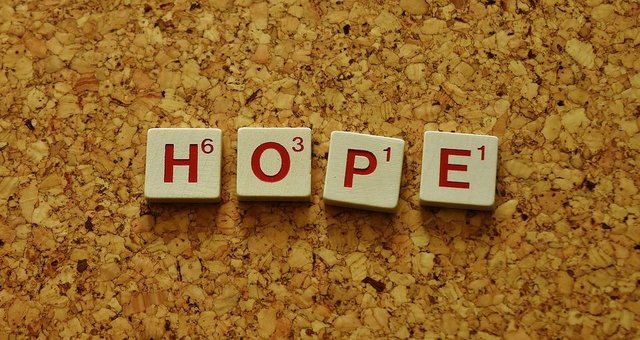 source
Hope is what gives inspiration to people. Hope that things will get better. Hope that the rates will go up. Hope that my posts will get visited. Hope that people will stop getting discouraged and stop back biting others. HOPE is what gives us a reason for living.
I don't let what others say affect me, I just keep on doing what I love to do and that is to write. Stay focused and stable, no use in jumping from one place(or group) to another, there is no stability.
I was on the verge of quitting. Was discourage about the downfall of the sdb and my posts not being noticed. But getting help from some people I barely knew made me realize that there is still hope. I just have to continue what I am doing and help others as much as I can. It made me realize that #teardops can help.
Today is the day after Easter, Our Lord has risen. A time to start anew. A fresh start, a fresh life, fresh inspirations and fresh goals.
We can do it!

Our mentor @surpassinggoogle has been very supportive of our group #SteemitDiversify and other groups too. Please support him as a witness by voting him at https://steemit.com/~witnesses and type in "steemgigs" at the first search box.
If you want to give him witness voting decisions on your behalf, visit https://steemit.com/~witnesses again and type in "surpassinggoogle" in the second box as a proxy.
Others that we should support are: @henry-gant, @kenny-crane, @beanz, @teamsteem, @good-karma, @busy.org, @esteemapp, @hr1, @arcange @bayanihan, @acidyo, @anomadsoul, @steemitph, @jerrybanfield, @darthnava, @paradise-found, @geetharao, @stephenkendal and @richq11; they also have supported us; also the many others who have visited My posts. Pls. support them too. Thank you very much.
I am grateful for them and for everyone who has helped me and my friends. (Quote made by @purpledaisy57 permission given to use for members of SD family)
Please like @teardrops on Facebook and Twitter:
https://www.facebook.com/teardropstokens/
https://twitter.com/teardropstokens
Please like the Facebook page: https://www.facebook.com/steemgigs/
& Twitter: https://twitter.com/steemgigs
PLEASE SUPPORT: https://steemgigs.org