Birthdays…for so many it is a day to remember, a day to look forward too. A day to be thankful we have lived another year and starting a new one. Also a time when we feel emotional for no reason at all.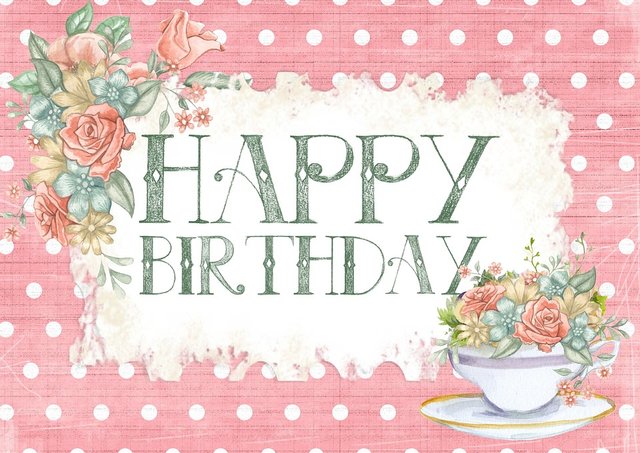 source
As kids we are excited. We await the food, decorations and most especially the gift. There are games and lots of children. From ages 1-12 these are the years when everyone looks forward to their birthdays, we were young and no worries. Our parents do all the worrying, preparing and the spending. What we expect are fun, food, games and presents.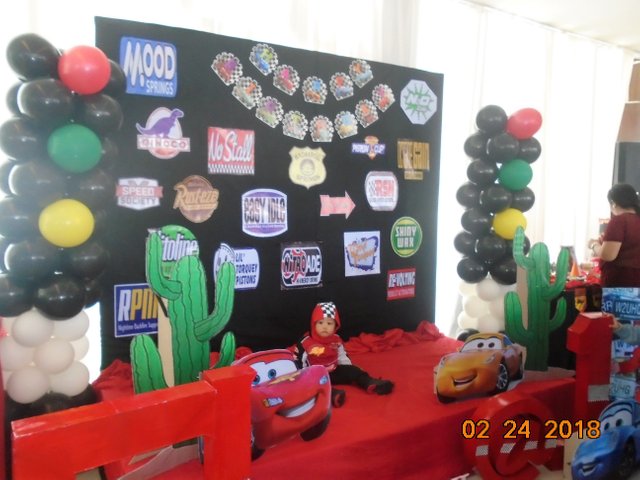 1st birthday of my grandson from my nephew.
As we grow older we look at birthdays in a different perspective. The teen-age life. We can't wait to get older, become teen-agers, our puberty sky-rockets. We feel the pangs of first love and first break-ups. #Teardrops fall but doesn't stay to long. We were still young and resilient. We can't wait till we are old enough to make our own decisions and be out of our parent's rules.
Mid-year or from 20-40. Birthdays are not so important. We just treat friends and families if we can. Sometimes other people treat you which is the best. Enjoy a little. Be happy for all the achievements. We still look forward for birthdays because it brings us closer to the age where we can reach our full potentials.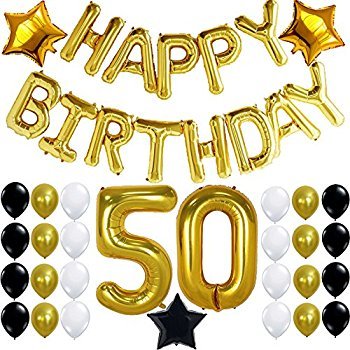 source
From 40-50 we await the golden age. We are proud and happy we finally reached it and is still alive to be able to go one more year. It is also a great achievement. We finally did most of our goals. Some probably have families already. We feel contented.
50-60 we are again waiting for our next citizenship, the senior citizen. I am almost there lol. We can't wait because then we get discounts on almost everything! Also the time when we start to feel our age. We retire and take thing easier, just more doctor's check-ups and medications.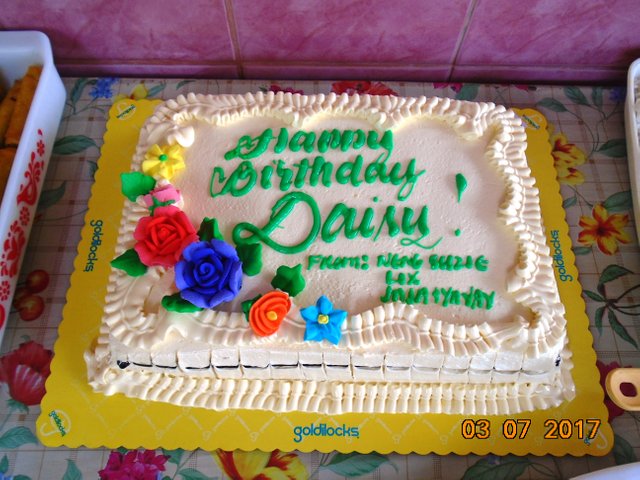 My birthday cake given to me by my cousin. She told me not to buy because she will gift me a cake. This was last year, this year maybe none until the 24th.
The years after 60, those birthdays we look forward to because it means we survived another year and starting a new one and hoping to reach the next.
I have experience almost all of these, now I am at the 50-60 age bracket. Soon (in 2 days) I will be 58, 2 more years before I get my 2nd or I should say my 3rd citizenship.
I don't expect much. I learned never to expect because it hurts so much and so many #tears will fall if what you expect does not come. I learned the hard way. So now I take it as it comes but even though I don't expect and I know it won't come, I still can't stop the #tears.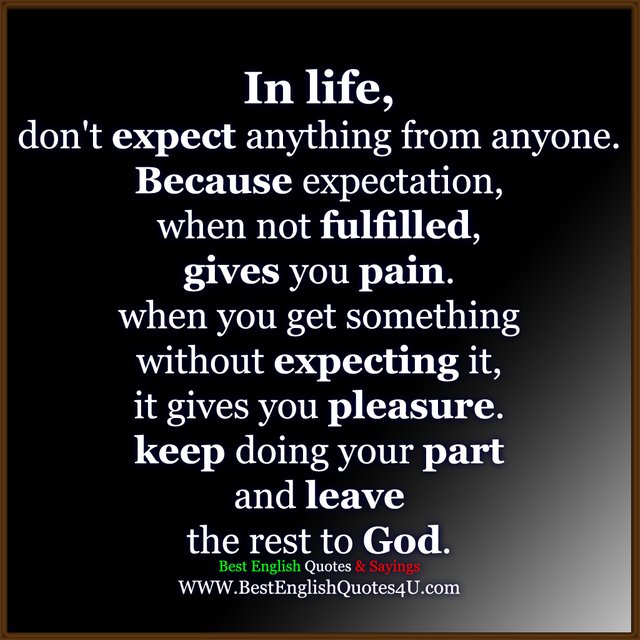 source
Once I expected my brothers to send me a little extra because they are supporting me and my mom (actually it is her pension from my dad they send). When my younger brother messaged me the amount they sent with the breakdown, I did not see "for birthday". My eyes filled up with #tears, I was their only sister and I am taking care of our mother. I don't work and have no income. That is why I joined #steemit not just the satisfaction of writing again, or for being able to express myself and learn from others but also to earn a little for my own wants, not just needs. My #teardrops fell so hard that year because the year before they sent me something, not too big but at least there was something. It hurt that they forgot (?) or intentionally did not send. My heart was heavy with @teardrops and pain.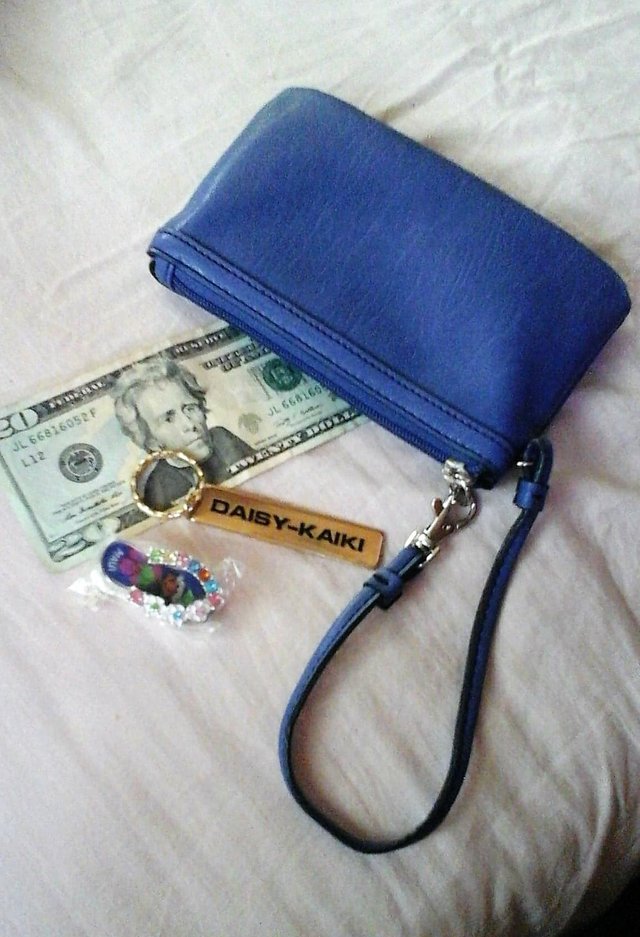 But I survived because my youngest brother sent me a small package with a wallet, ref magnet and a small amount of cash. When the package arrived since I did not expect it, #teardrops fell again, this time of happiness. Made things better. It's the thought that counts.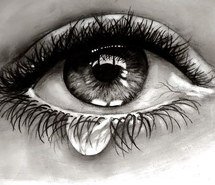 source
This year I got #teardrops again, like I said I did not expect but I was surprised and a little happy they sent "a little" something. Half of what was given 2 years ago. So even though it was small and because I did not expect, it appeased me a little. So #tears of joy (?), at least they remembered.
Getting older can be fun or can be depressing. We try to make the most of it. Fun if you have friends to enjoy with and share. Depressing if you are alone and have no money to go out with friends or family or even just to prepare a simple meal with them.
I am happy that our High School batch 76 had decided to joint celebrate all celebrators of the month. So we have one day a month to meet and have fun. My batch will be on the 24th so I hope I can earn a little so I can contribute for the party so it will be fun.
I don't know, but maybe the thought of getting older makes people feel emotional. I seem to be crying a lot these days. For every little thing. Feeling frustrated on #steemit because my posts are not earning much no matter how good I think they are. Unlike before it was good now it makes me feel insignificant and worthless. Feeling sad because my daughter is not here with me nor is my grandson whom I have not seen yet. Feeling jealous of my other relatives who have held him before me. Ohh the pangs of old age.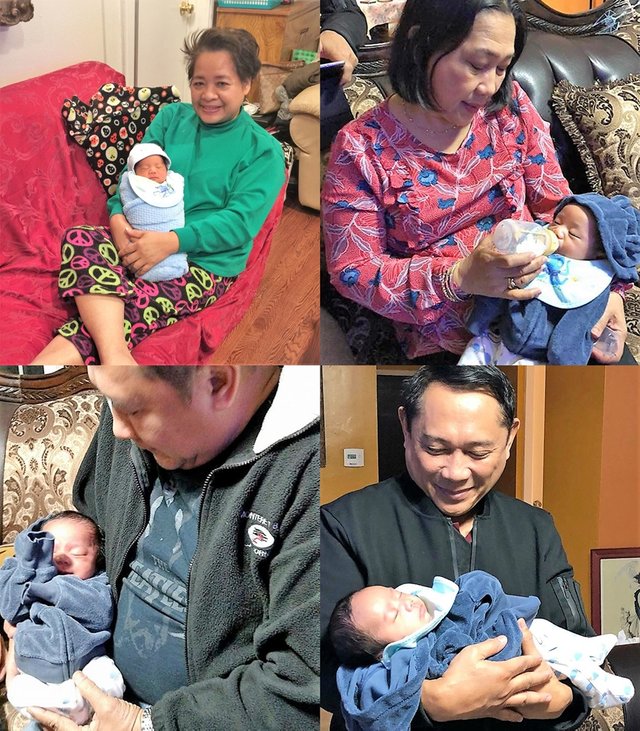 My daughter's landlady, my 3 cousin all siblings went to the US and visited my daughter and they got to hold my grandson.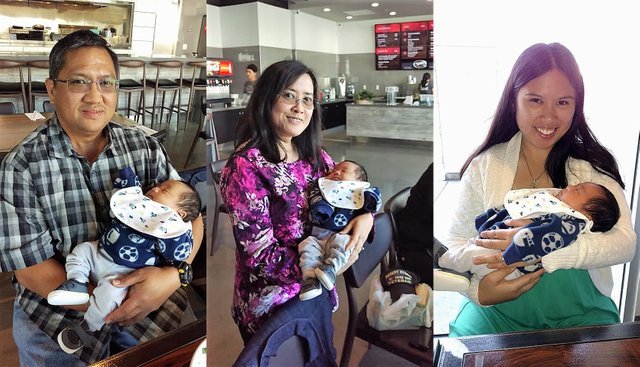 My younger brother, his wife and my niece my older brother's daughter.
All I can do is thank our Lord for giving another year to start. Start to process my passport. @paradise-found I still have the 10 SBD you gave, waiting for the sbd to go up. Thanks so much for your kindness. Then my next goal is to earn as much as I can on #steemit to save for a plane ticket even one way so that maybe next birthday I will be with my daughter, my family. It will be the best birthday ever!
But for now, #teardrops for my coming birthday. Will be spending it…I don't know how yet. I just have to wait and see. I just hope no more @teardrops but because I am feeling emotional a lot, for sure there will be. Don't know if happiness or sadness.
So I decided to post this early hoping to earn a little something to help with the March 24 joint celebration and for other expenses like transportation etc…..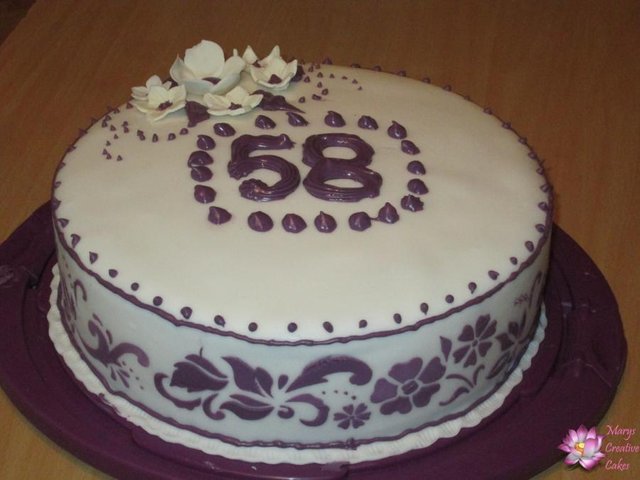 HAPPY 58th BIRTHDAY TO ME on March 7!
PICTURES ARE MINE UNLESS INDICATED
Our mentor @surpassinggoogle has been very supportive of our group (STEEMITDIVERSIFY) and other groups too. Please support him as a witness by voting him at https://steemit.com/~witnesses and type in "steemgigs" at the first search box.
If you want to give him witness voting decisions on your behalf, visit https://steemit.com/~witnesses again and type in "surpassinggoogle" in the second box as a proxy.
Others that are good: @beanz, @teamsteem, @good-karma, @busy.org, @esteemapp, @hr1, @arcange @bayanihan, @acidyo, @anomadsoul, @steemitph, @henry-gant @jerrybanfield, and @paradise-found, also the many others who have visited My posts. Pls. support them too. Thank you very much.
I am grateful for that and for everyone who has helped me and my friends.
Please like @teardrops on Facebook and Twitter:
• https://www.facebook.com/teardropstokens/
• https://twitter.com/teardropstokens
Please like the Facebook page: https://www.facebook.com/steemgigs/
& Twitter: https://twitter.com/steemgigs
PLEASE SUPPORT: https://steemgigs.org